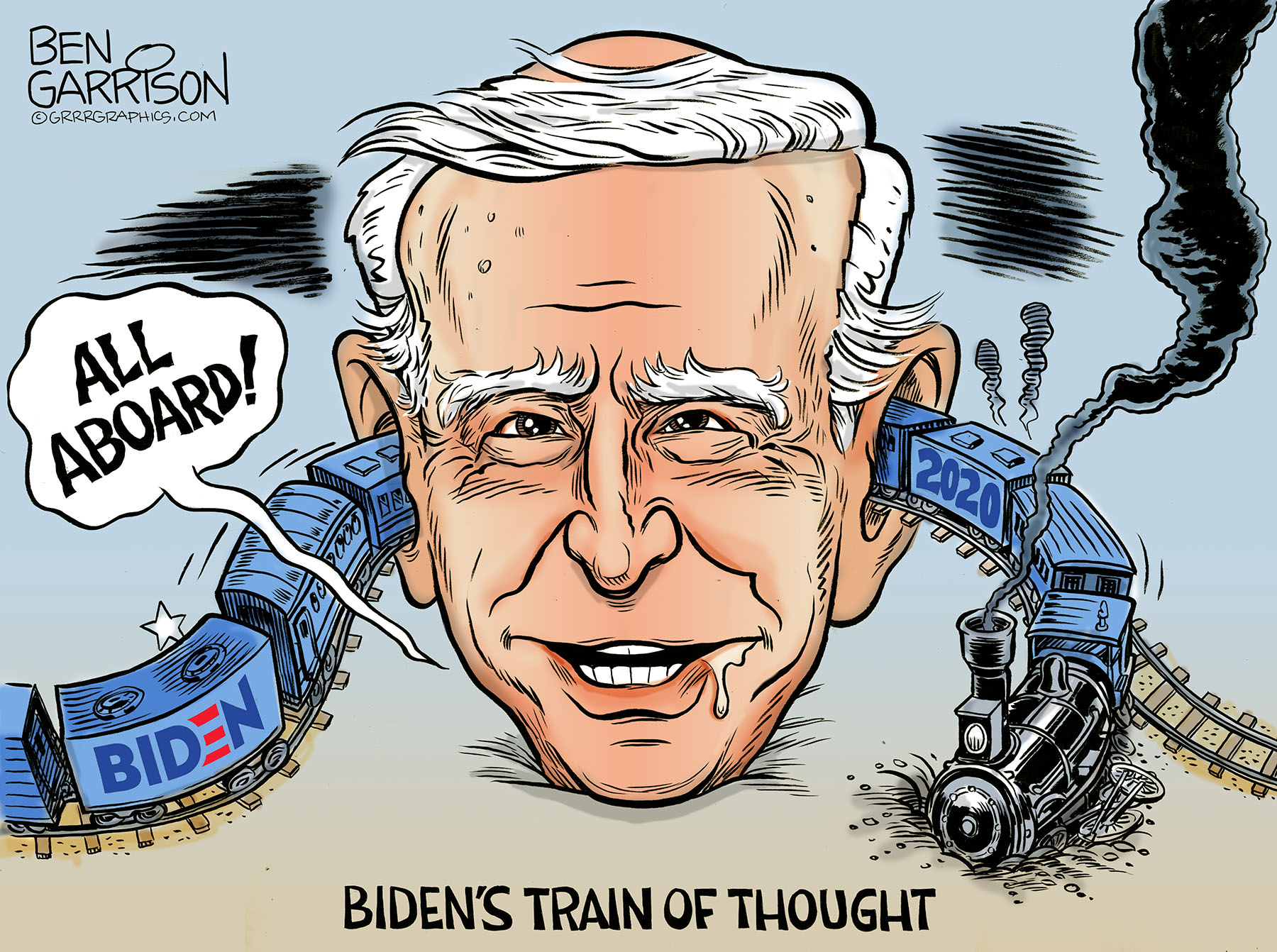 A One Way ticket to nowhere published March 2020
Everyone knows Joe Biden is a gaffe machine and he's getting worse. During an interview he stated that the COVID-19 cure "will make the problem worse, no matter what." In other recent interviews he made fumbling replies. Even though he was thrown softball questions, Joe quickly became confused and incoherent.
Subscribe to our cartoon newsletter and get cartoons direct to your email inbox! Click to subscribe today
Clearly Biden is not mentally fit to be president and everyone knows it. He stands no chance against President Trump this fall. Unless the Democrats are resigned to lose, they'll need to somehow force Joe out in a brokered convention. Some are talking about Andrew Cuomo, the governor of New York, as Joe's replacement. Others think it will be Hillary.
It's now clear why Obama told Biden, "You don't have to do this, Joe, you really don't," 
Too bad Joe didn't listen.
—Ben Garrison
IS AMERICA WORTH SAVING?
We think so! If you are ready to help save our country from the traitors in the White House and Congress, please help keep our cartoons online with a donation at our support page. We are being hit by daily attacks on our website and our business- we need your support to keep GrrrGraphics online- Big thank you to all who have supported us over the years- we draw for you! Click YES Below to make a donation today!