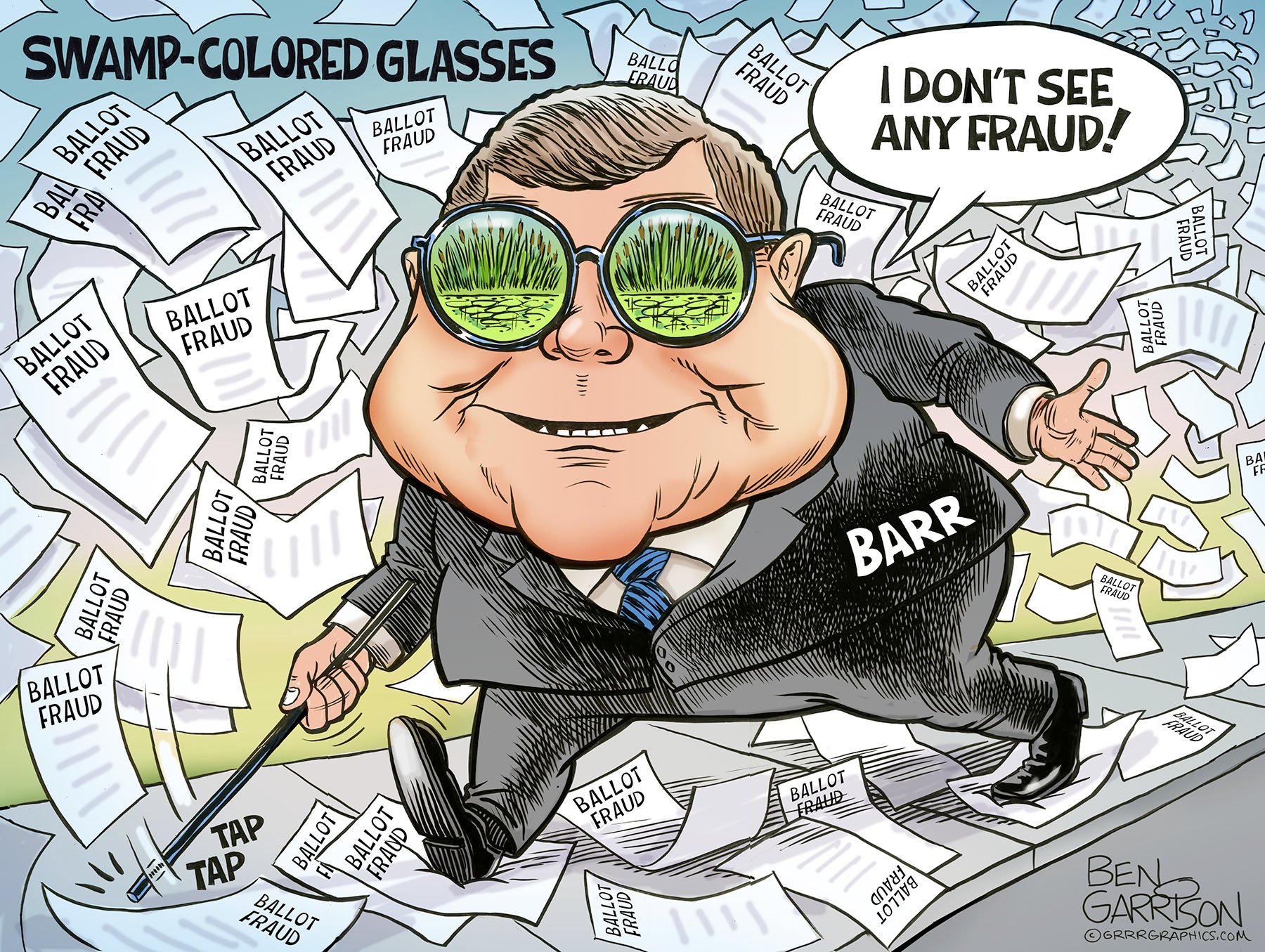 I see nothing! I find nothing! I know nothing!*
Bill Barr didn't see the ballot fraud around him because he refused to look for it and now he says it never existed! The Deep State Swamp promised Barr that he would become a 'rising star' in the Republican party if he thwarted Trump.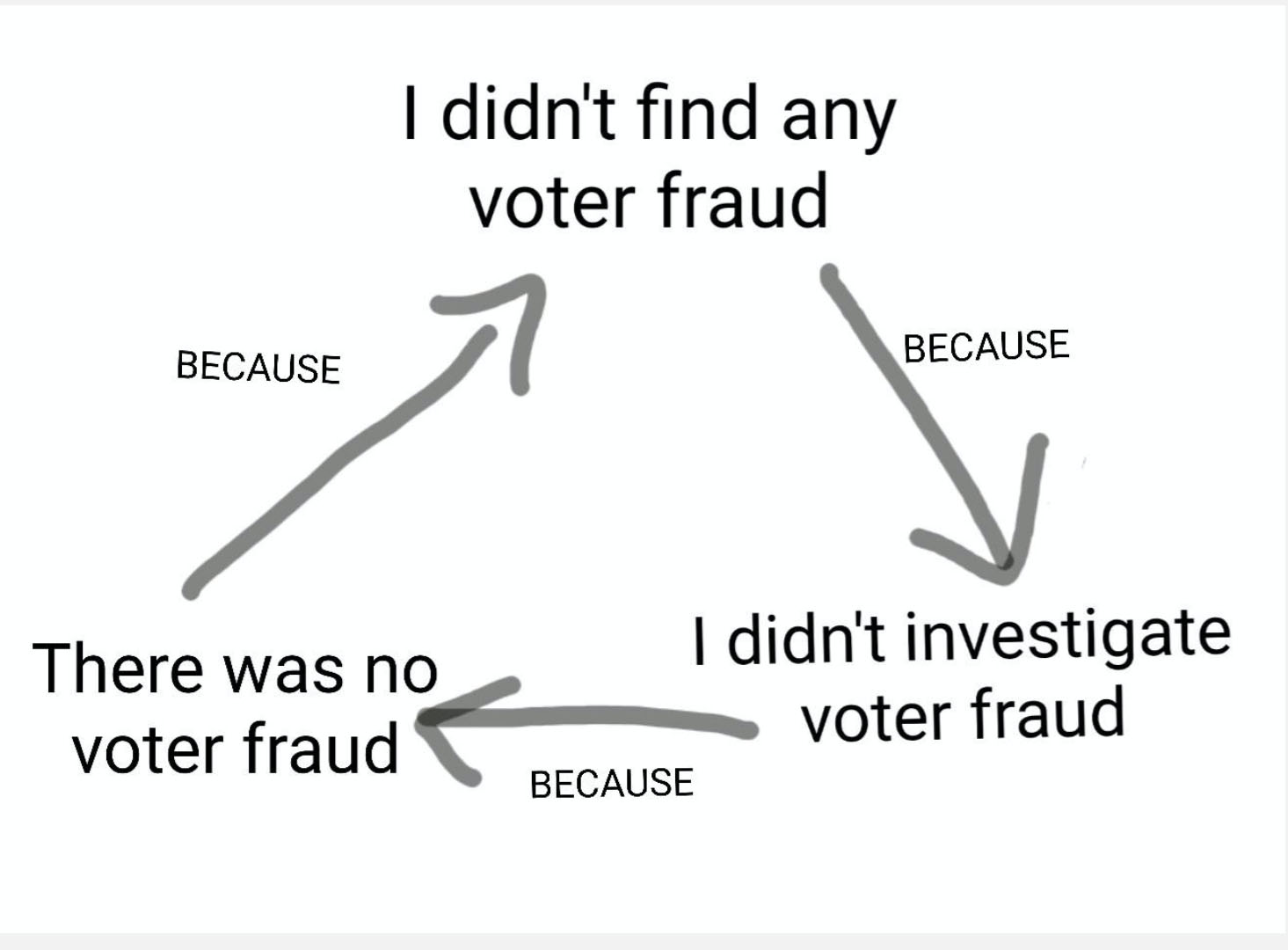 Backstabber Barr tarnished his own Attorney General star by doing so.
Help us expose the racist Democrats, every dollar helps keep GrrrGraphics online, we are totally funded by YOU! Click to donate today
Barr belongs in the Swamp along with the rest of the RINOs who readily and eagerly backstabbed the president.
—Ben Garrison
*This is a re-post of Ben's Swamp Colored Glasses cartoon as it is very timely!
Let's stay in touch! Sign Up for Our GrrrNewsletter today! View Now
Follow @grrrgraphics on GAB, TRUTHSOCIAL  PARLER, INSTAGRAM, 
BEN GARRISON NFTS- FRESH NFTS JUST MINTED CLICK TO VIEW ON OPENSEA!