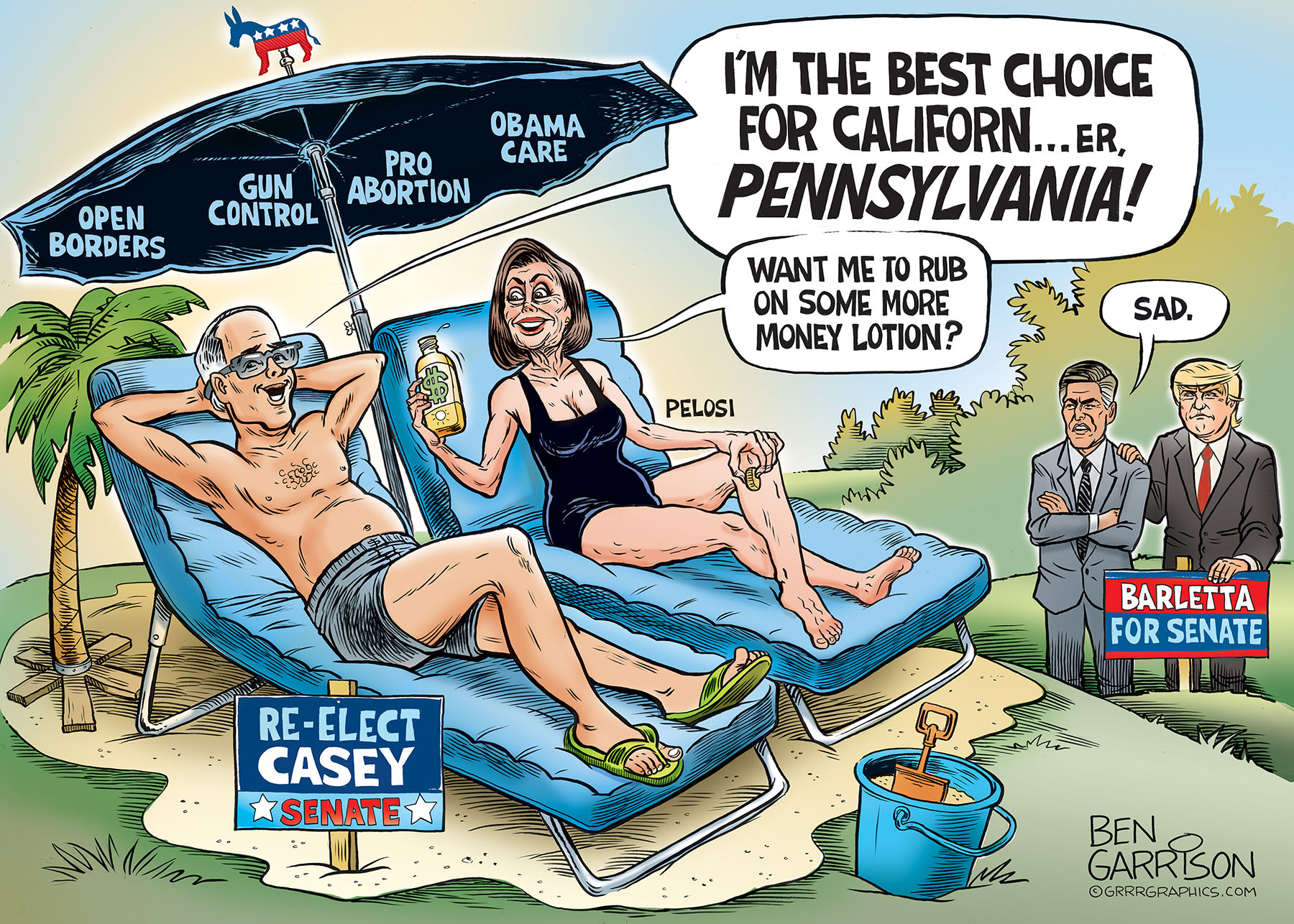 Pennsylvania's Senate race is already over according to the pollsters. They all say the Democrat Bob Casey Jr. has a comfortable lead over Republican Lou Barletta.
Polls can be wrong.
Consider how some polls ridiculously predicted a landslide victory for Hillary Clinton.
Casey might be better off running in Pelosi's California. San Francisco, to be more precise. He favors gun control, abortion, Obama Care, sanctuary cities, more taxes and the Deep State big government in general. Casey had a $52 million campaign war chest compared to just $6 million for Barletta. We have a similar situation here in Montana. John Tester, the incumbent Democrat, is a Schumer/Pelosi man with a campaign budget that dwarfed his opponent, the Republican Rosendale. Most of the money has already been spent. Now it's up to the voters.
Barletta is a MAGA minded conservative who wants the Swamp drained. He's against sanctuary cities and opposes Casey on nearly every issue. Trump needs his help to help restore the rule of law in Washington D.C.
Pennsylvanians can help by voting for Barletta.
—Ben Garrison
Like Red Wave Cartoons? Share a Coffee with Ben! A fun way to make a small donation through Pay Pal
Red Wave Coffee- Deeee-lisious!