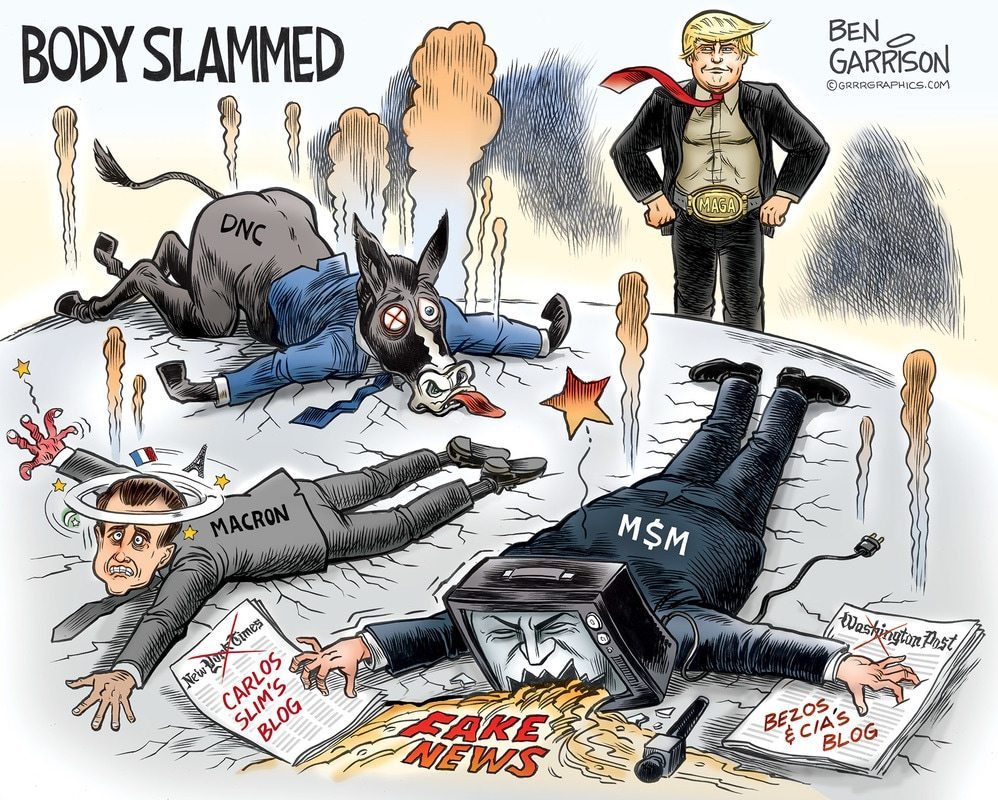 Body Slammed
Last week Greg Gianforte allegedly 'body slammed' an overly obtrusive reporter from 'The Guardian.' Some say the reporter's aggressive behavior was designed to provoke such an altercation in order to ruin Gianforte's chances of getting elected to Montana's lone congressional seat. Most likely, it had the opposite effect. The Democrats and their corporate media seem a little desperate these days. Not only are their fake media getting body slammed and revealed for what they are (liars), but the DNC itself has been exposed for rigging primaries, lying about election hacking by Russia, and even having dissenters murdered.
Trump's European tour also showed that he was an alpha male. His handshake crushed Macron's beta male hand. He pushed his way to the front of the crowd. He's not about to let himself or America take a back seat. He didn't bow to foreign leaders and apologize profusely like Obama did. He didn't cave into the globalist and phony 'climate change' narrative. Merkel was furious as if she had also been body slammed. That's good—when they're hurting, it's always a good sign. We don't need their 'global governance.' Carbon taxes will make people such as Al Gore richer and more powerful as we fund our own slavery and impoverishment. No thank you.
Keep on body slammin' them, President Trump.
—Ben Garrison
Original cartoon sold