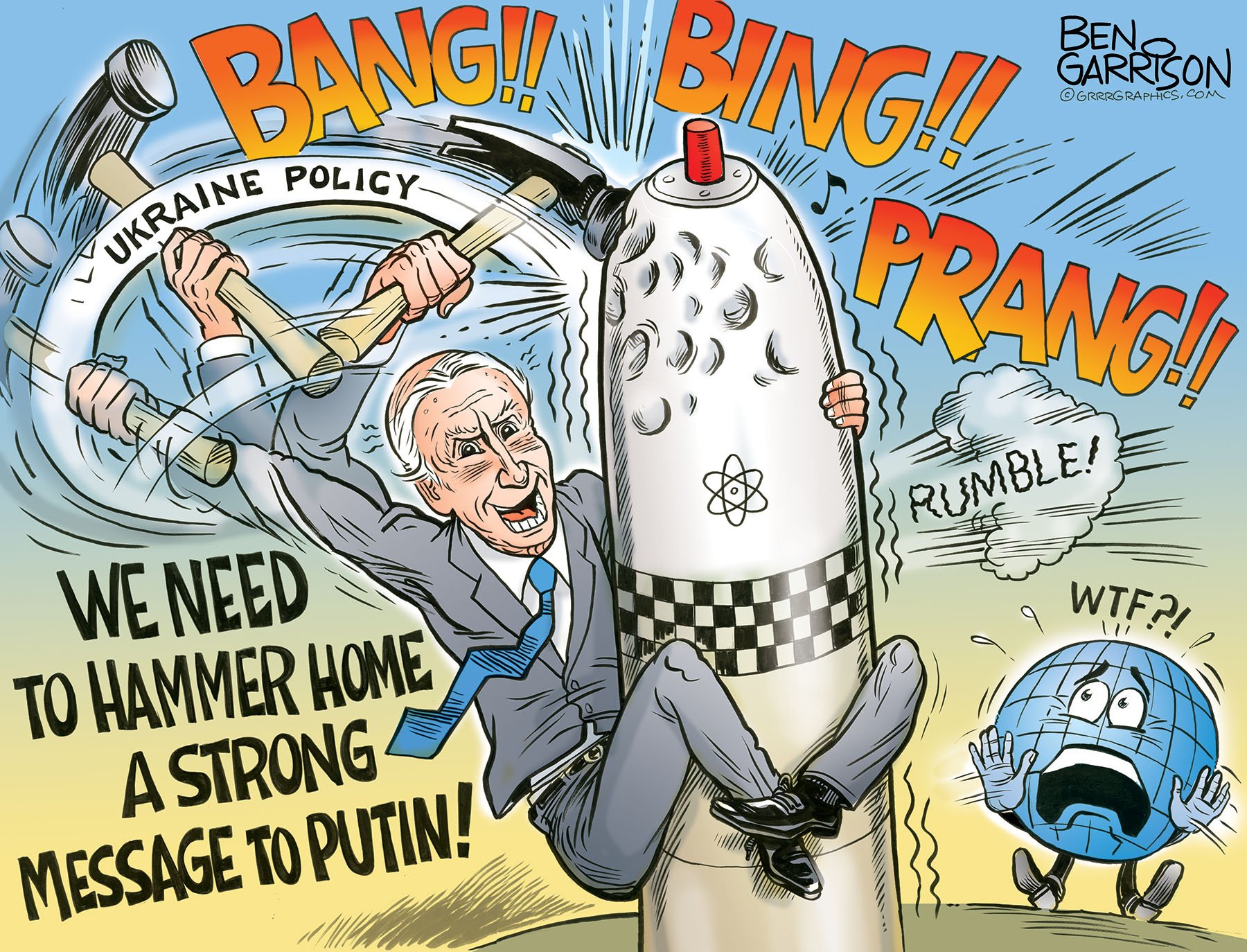 It's Time To Remove the entire illegitimate Biden Administration
The Biden Administration continues to behave recklessly. They and their fellow Democrats are recklessly destroying America and they don't care if we know it.
They also keep provoking Russia. it's almost as if they want nuclear war. Many Republican RINOS such as Mitch McConnell are also eager to expand the war in Ukraine. It's a war that does not serve America's vital interests. Ukraine is not part of NATO—nor should it be. Ukraine's comedian leader, Zelensky is a WEF New World Order Man. He keeps demanding more American taxpayer money. Biden, the Military Industrial Complex, and too many in Congress shamelessly want him to have it.
Even though we face a $30 trillion deficit, our warmongering politicians want to deliver $40 billion to the Ukraine government. Pelosi says we can afford to protect Ukraine's borders. She has also said we can't afford to fund a wall along our own border.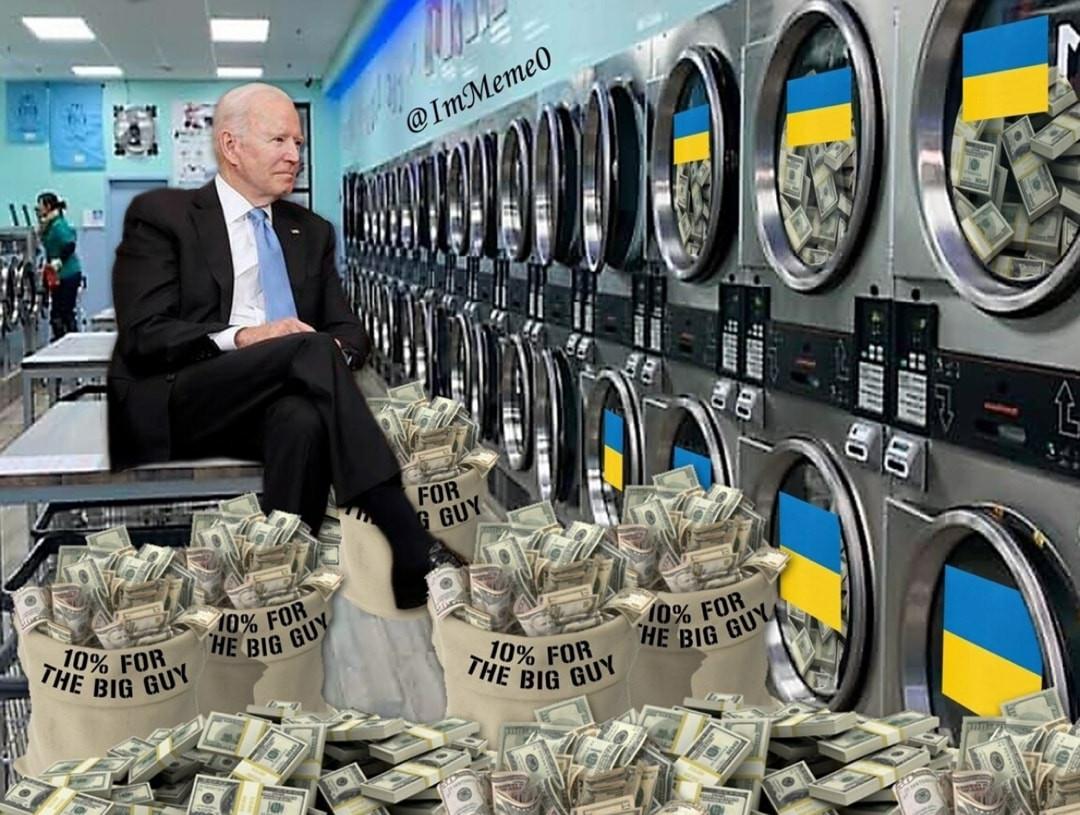 Biden's wash day.
Rand Paul wants to stop the war funding. At the very least he wants to make sure the money is accounted for, but that's not what Biden and Pelosi want. They and many of their fellow corrupt comrades want their kickbacks. Give the money to Zelensky and he'll likely kick up 10 percent to the 'Big Guy' and more to the rest of the politicians and their family members by means of Swiss bank account deposits.
Too many keep touting Ukraine as a Democracy. It is not. It's a trough of corruption. Zelensky is an unfunny comedic dictator who doesn't allow competing parties. There is no free speech. There are actual Nazis there, but they're presented as 'good' Nazis since they're fighting for Zelensky and his New World Order comrades who don't even seem to care about triggering nuclear war. In fact, some of our idiot political leaders actually encourage it. Perhaps it's the way the ruling Illuminati will fulfill their plan to remove 7 billion human beings from the planet. It makes no sense because a nuclear winter can last hundreds if not thousands of years, but maybe they plan to go to their elaborate and luxurious underground bunkers and wait it out.
Biden is not only demented, he's dangerous. It's time for him to stop banging the nuclear war drums. 
— Ben Garrison
Follow @grrrgraphics on GAB,  Now verified on TRUTHSOCIAL  PARLER, INSTAGRAM, MINDS TELEGRAM 
ORIGINAL ART AVAILABLE- Ben Garrison ORIGINAL CLICK TO ORDER YOUR ONE OF A KIND ART!