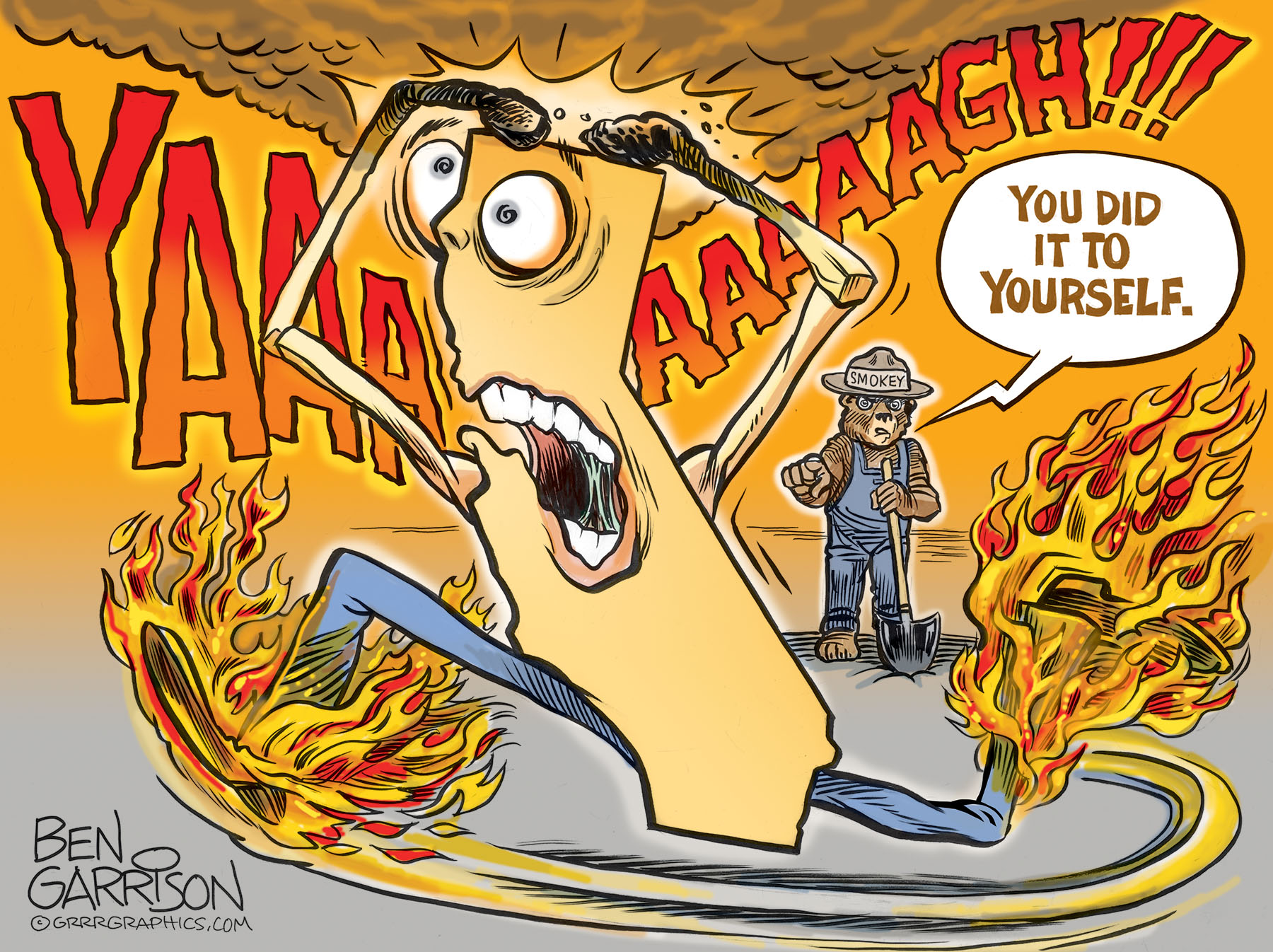 Fire Dance
California is burning. Even San Francisco is filled with smoke.
If the widespread fires were intentionally set, then one is forced to wonder why. Knowing that many 'conspiracy theories' are in fact real conspiracies, I can think of three reasons.
1. The UN Agendas which mandate concentrating people into big cities and out of the countryside continue to be carried out. Last year we saw the town of Paradise completely and quickly burned and there were many indications that it was not natural. Was a special beam used to start the fires?
2. The far left loonies in charge of California (such as Gavin Newsom and Nancy Pelosi) want the the federal government to send their state billions of dollars. Despite over-taxing its citizens, California is broke. Their politicians defied the law by allowing sanctuary cities, but they want the federal government to cover their costs. In other words, California's Democrats are lawbreakers and treasonous, but they still want the dough. They can easily inflate the cost of the fire damage. Damage they may have caused themselves.
Tired of Patreon's Censorship? You have a new choice! GrrrGraphics is Now on SubscribeStar, A free speech supporting alternative to Patreon, Support us there! Click to Join
3. The fires were arranged to enhance an atmosphere of crisis, which in turn will be used to damage Trump's reelection chances. Look for Gavin Newsom to blame it all on the president.
Or it could be the extreme environmentalism in California. Trees were not allowed to be logged and thinned. The buildup of ground detritus was not allowed to be cleared. That's not a conspiracy theory, but it certainly can lead to rampant conflagration.
Join the Fight against Fake News! Support Cartoons that shred the Democrat Narrative! Click to Donate
Regardless, Smokey Bear is not a happy camper in California and he will become more unhappy when they raise his taxes.
—Ben Garrison 
Ben Garrison Original Art Now Available-