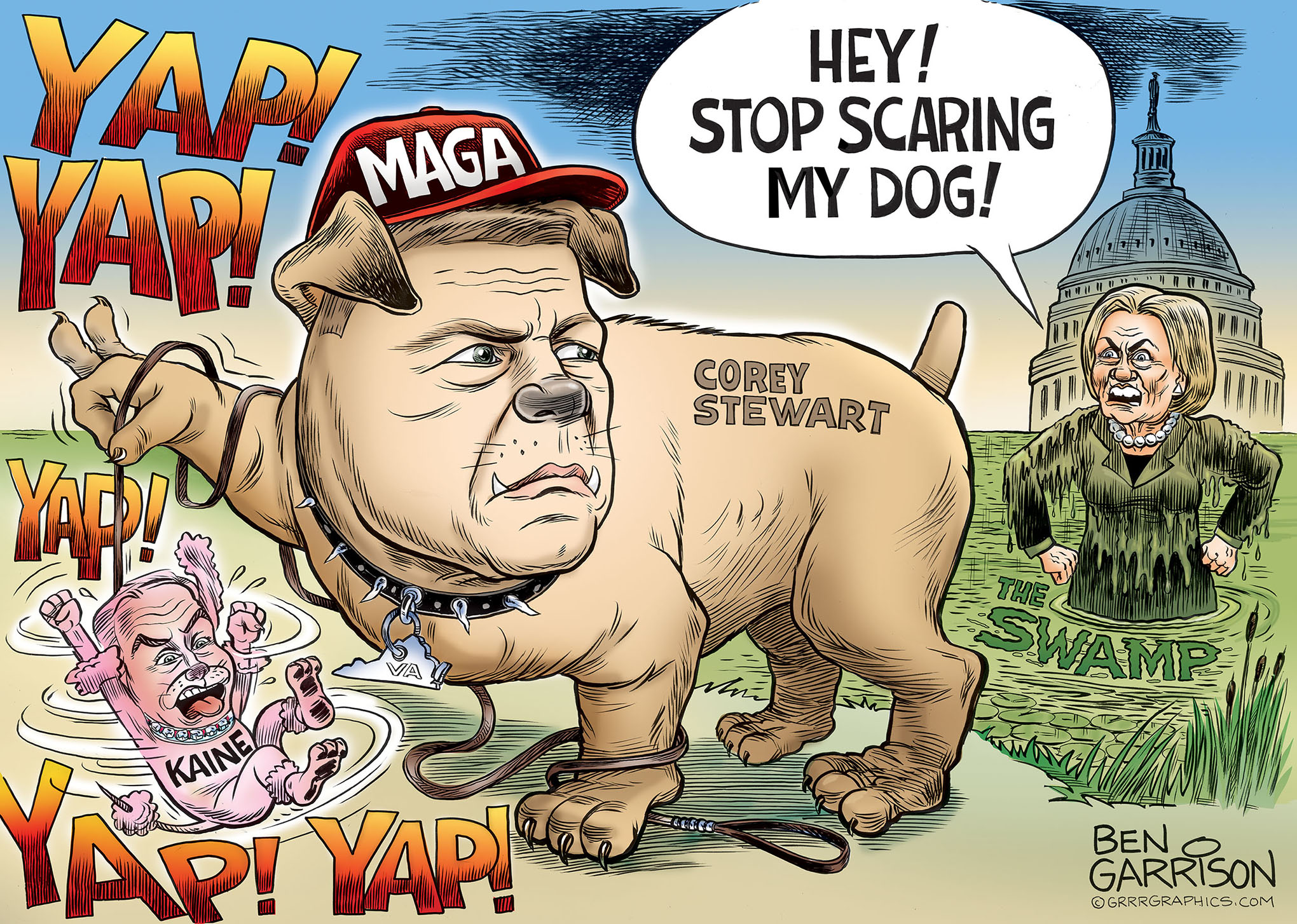 Corey Stewart is the Republican candidate in the Virginia Senate race.
He stands with Trump and wants to make America great again. He wants to protect our 2nd Amendment and opposes open borders. He also wants to protect the heritage of the south. He opposes the destruction of Confederate monuments and for that he has drawn the usual cries of 'racist' from the left. He wants to protect the right of qualified Asians in their quest to be admitted to college, thus negating any racist slur.
His Democrat opponent is, of course, the Hillary and Obama hack, Tim Kaine. He supports taxpayer-funded abortion even though he's Catholic. Kaine represents the big money Deep State Swamp machine that  always favors more taxes and government aggrandizement at the expense of our Constitution and individual liberties.
The choice is clear, Virginians: Vote for Stewart. 
—Ben Garrison