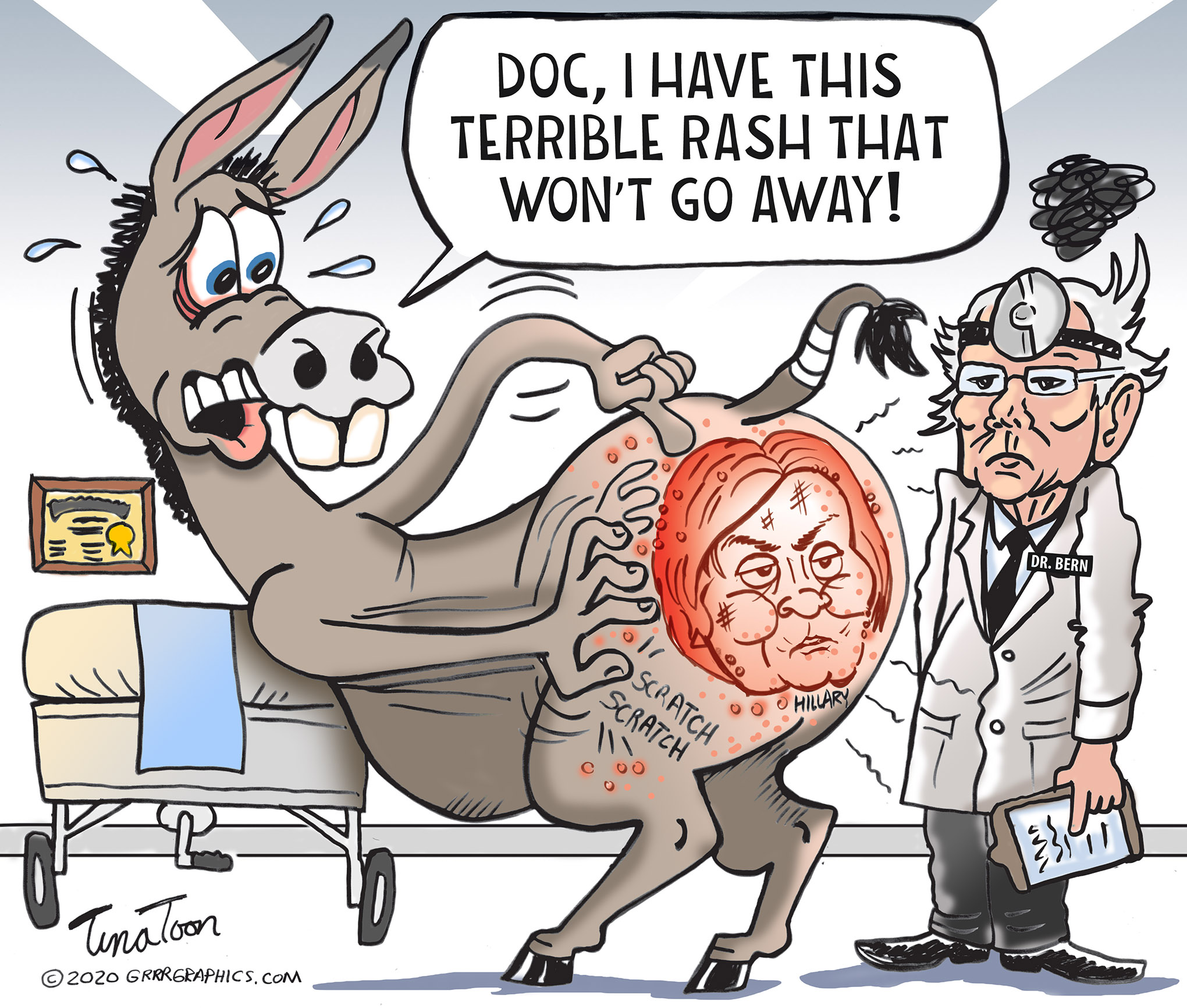 A bad case of  Hill Rash?
Hillary Clinton is a rash on the body politic. Her job is to inflame and insult as her hypocrisy grows. No matter how much she scratches, her desire to become president still itches.
She's not going away. A sociopath and sadist, she wants to inflict her Deep State disease on all of us, permanently. She lost to Trump and wants us all to pay by means of her omnipresent and insufferable hectoring.
The Democrat Party is not immune. She said Tulsi was a Russian agent and so was Jill Stein. She abhors Bernie, whom she maligned by saying nobody likes him. (Bernie retorted, saying his wife likes him). She says Trump should be retired after calling his supporters 'deplorable.'
She is officially not running in 2020, but don't be surprised if she rigs a brokered convention in her favor. If she does this, she will lose again and that will be glorious to watch. Even if she doesn't run, her itchy scaliness will always be there to inflict misery on us all.
There is no cure. There is no anti-Hillary prescription other than prison. LOCK HER UP!
—The GrrrTeam
Invest in a piece of history from Ben Garrison, a world-renowned political cartoonist, by owning this once in a lifetime collectors item depicting American history. 
Your purchase goes to support our country, the MAGA movement, and President Trump!