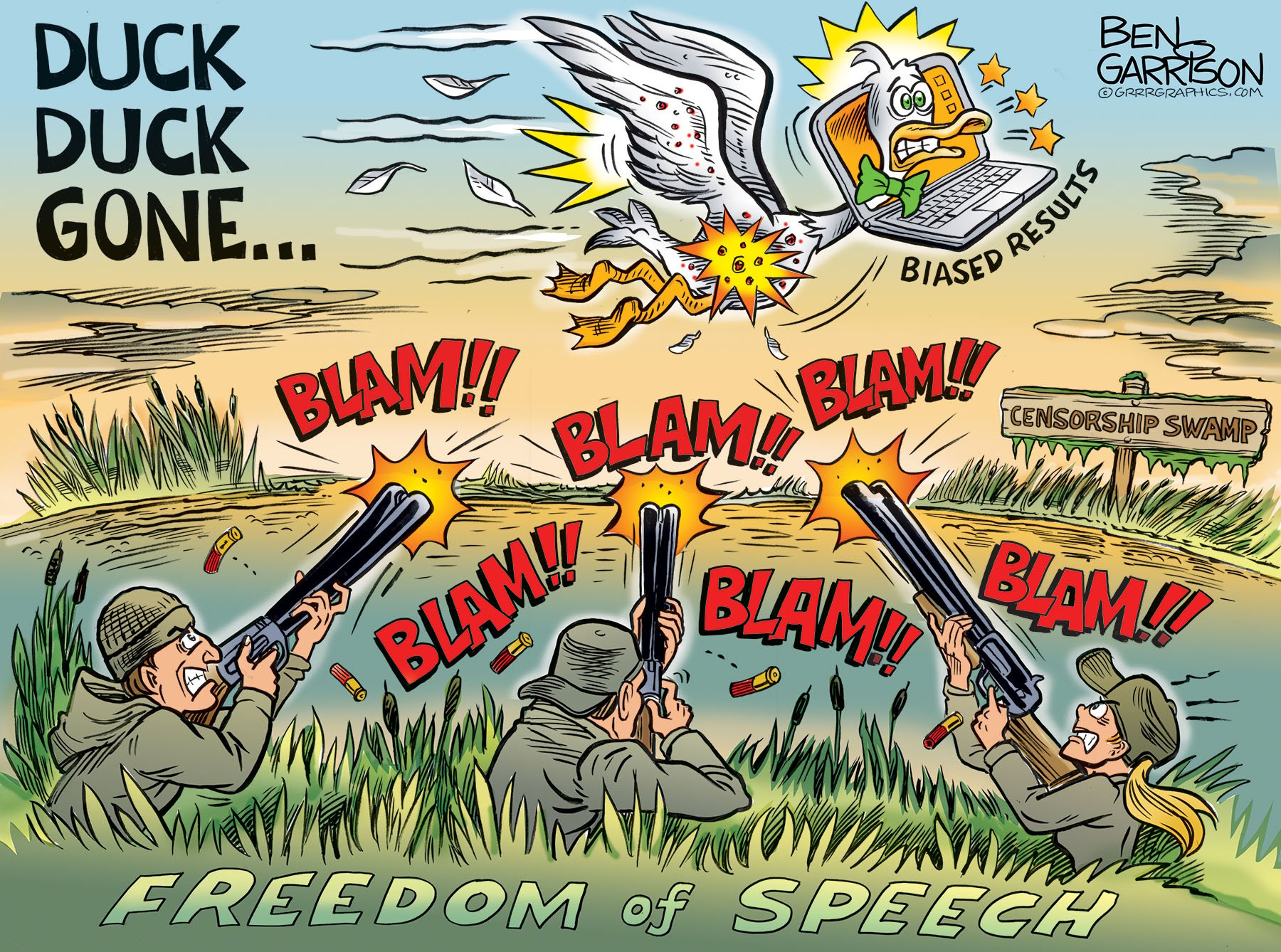 DuckDuckGo- A REAL Quack up!
DuckDuckGo was once synonymous with freedom. it was promoted as an unbiased search engine that did not keep track of searches for marketing purposes.
Now they've announced that they will down-rank what they call 'Russian propaganda.' Apparently the search engine thinks the public is not smart enough to parse and analyze information and make informed decisions on our own. Instead, they'll edit information for us as they see fit. This is unfortunate and everyone who believes in free speech should stop using DuckDuckGo in protest. Alternatives include the "Brave" Browser search page.
Internet freedom is increasingly under threat. Hillary Clinton once said it needed an 'editor,' and that's what we're getting. The editors are the globalists oligarchs. Everyone has become increasingly dependent on the Internet for information and the Davos crowd wants to control it. Many of us freedom-loving anti-New World Order types have already been banned from Twitter, Facebook, YouTube, and Instagram.
Patreon makes sure conservatives are unable to receive contributions from supporters. That happened to us. Now we are using SubscribeStar, a Patreon alternative. PayPal has banned many, too. What's next, taking down websites of those who don't want a mandatory vaccine or a war with Russia?
DuckDuckGo is now useless to me. It will become an inferior version of Google, Google Light, and Google is already useless when it comes to searching controversial topics. Try typing in 'moon landing hoax' on Google and you'll see page after page ridiculing those who believe it was faked and offer what seems like tangible proof that the landings occurred. They don't allow you to make up your own mind by comparing both sides of the story. Instead, they greatly down-rank any information that those in charge consider to be 'misinformation.' Google emphasizes the 'official' narrative which aligns with what the oligarchs at the top want you to believe. They are the editors Hillary and her CFR comrades wanted.
This anti-free speech trend must stop. How to stop it? Truth Social is a good first step.
— Ben Garrison
Follow @grrrgraphics on GAB, TRUTHSOCIAL  PARLER, INSTAGRAM, 
BEN GARRISON NFTS- FRESH NFTS JUST MINTED CLICK TO VIEW ON OPENSEA!
ON SALE FOR A LIMITED TIME!