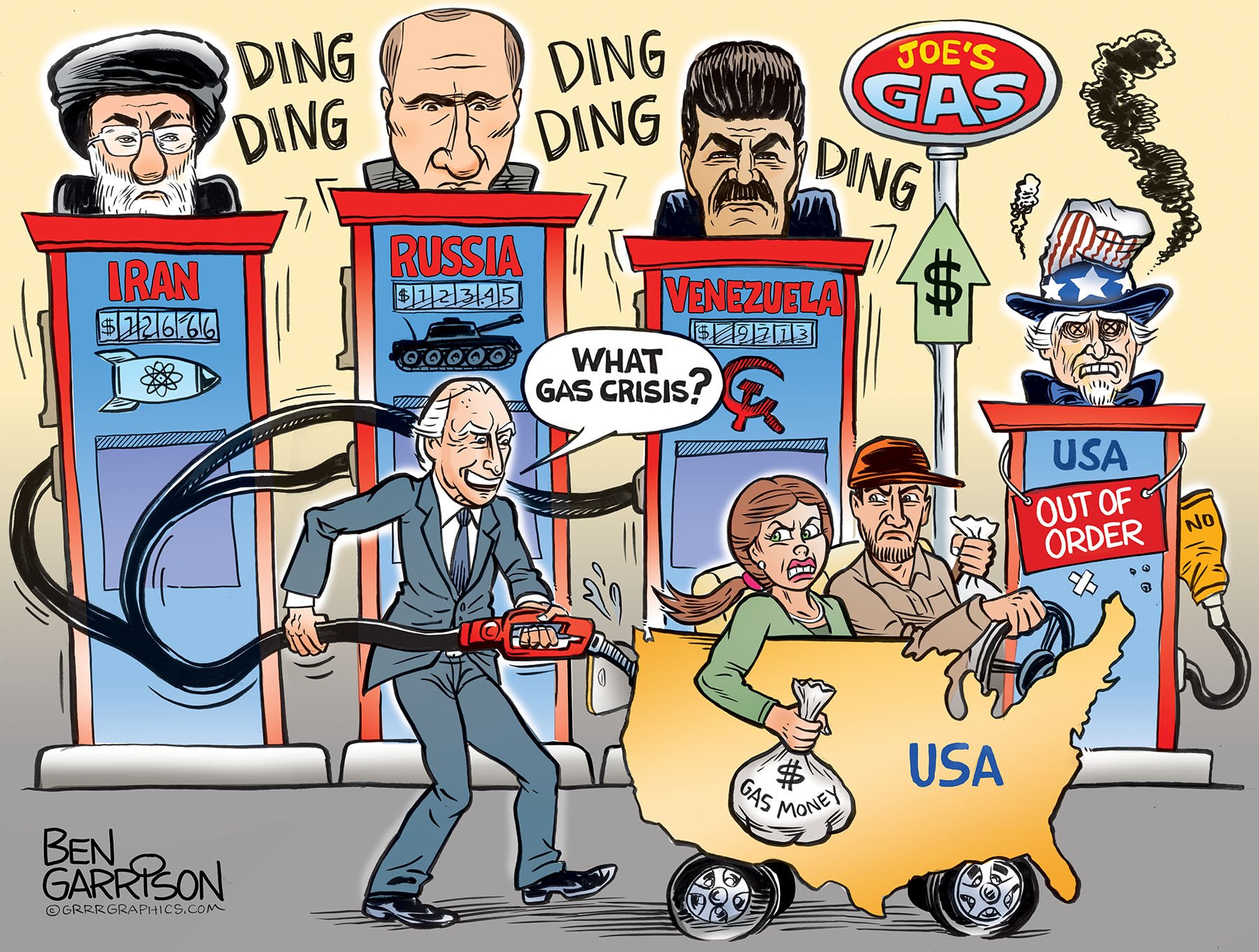 "Joe's Gas" and we are not talking about when he eats spoiled pudding…..
Joe Biden may be a puppet, but he's also is a stubborn and foolish man. He and his regime refuse to let go of their 'climate change' bunk. Good ol' 'lunch bucket' Joe is willing make the working class suffer much higher gas prices in order to cling to the globalist delusion that we must cut carbon emissions.
UPDATE: Joe Biden is set to announce a ban on Russian oil on Tuesday morning in a 10:45 press conference.
Still, it's not adding up. Why reach out to our avowed enemies and strengthen them by means of buying their oil? Biden is considering banning Russian oil, but reaching out to Iran and Venezuela makes little sense. Besides, their oil will cause just as much pollution as our own. Why not let American oil workers produce the stuff here? Why not regain the energy independence and low gas prices we enjoyed under President Trump? Nope—Biden will have none of that. He would rather us all pay higher prices to others including Saudi Arabia, which does not have much of a human rights track record.
It all makes no sense, but Biden and his woke regime aren't America first. Their allegiance is aligned with the Davos crowd, who want to see America destroyed. That's why Biden seems almost eager to prolong what he called "a dark winter."
— Ben Garrison
Follow @grrrgraphics on GAB, TRUTHSOCIAL  PARLER, INSTAGRAM, 
BEN GARRISON NFTS- FRESH NFTS JUST MINTED CLICK TO VIEW ON OPENSEA!
ON SALE FOR A LIMITED TIME