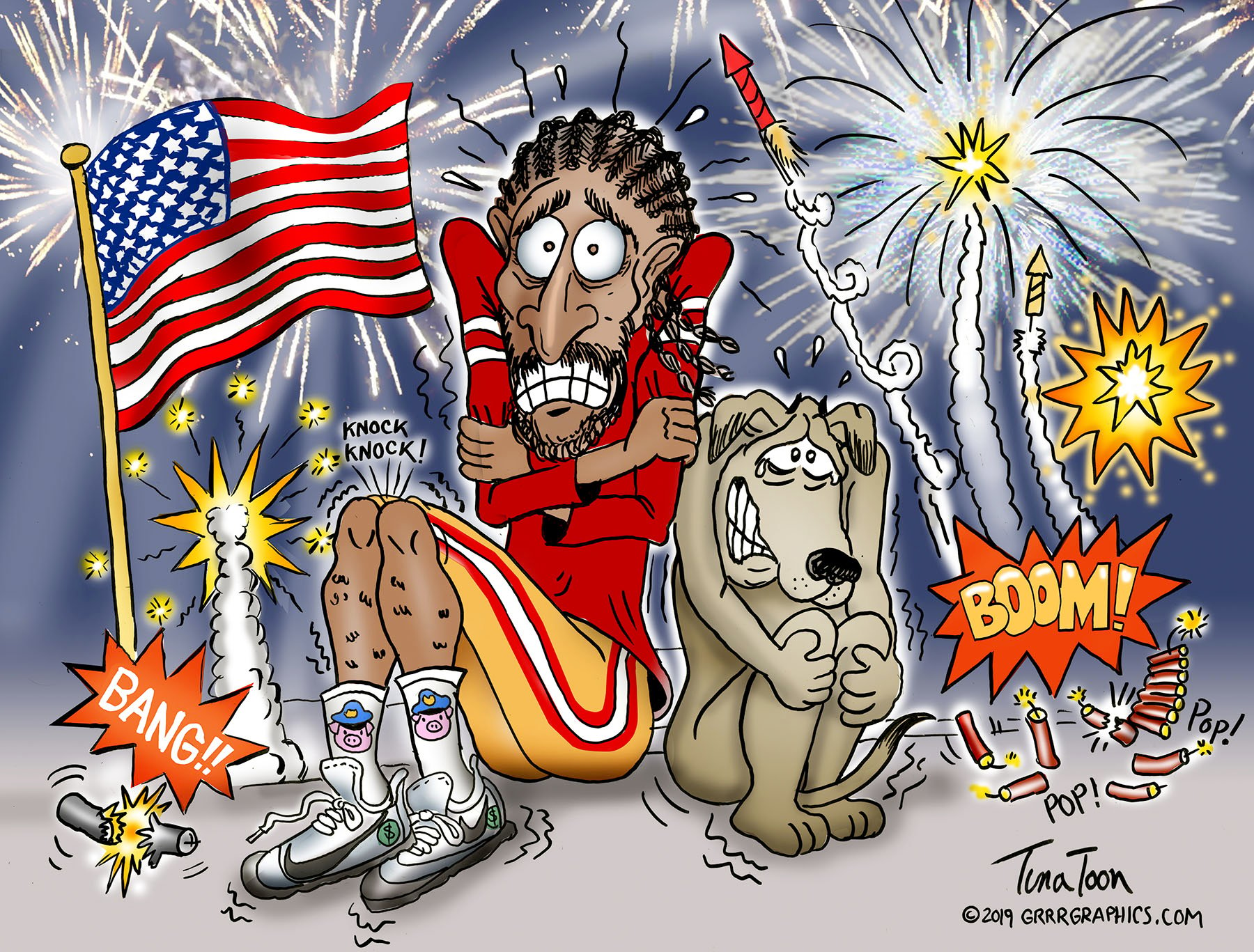 From all of us at Grrrgraphics, we wish you and your family a very Patriotic Independence day! But please keep your pets (and Social Justice warriors) indoors.
We don't want them traumatized by flags and fireworks!
Story: Former NFL quarterback Colin Kaepernick declared Nike's new flag shoe featuring the Besty Ross Flag was racist and triggered him into knee knocking, pants peeing waves of anxiety.
Nike responded by cancelling their roll out of the new Air Max shoe and doubling down with a statement that our flag represents slavery and racism.
Arizona's Governor promptly told Nike to take their factory and move on down the bench out of Arizona. I am happy Doug Ducey put country before profit.
Join GrrrGrraphics on Patreon! (They haven't banned us yet!) Click to become a member
Of course the "imbecile in training", California Governor Gavin Newsom promptly chimed in and invited Nike to build it's factory in California. Because, don't you know, California just loves them some social justice pleasing, anti-American corporations. They already have Facebook, Google and Twitter so what's one more un-American company?
Nike should have told the washed up Jock, no, but of course they are making boatloads of money off the guy and want to keep that pig-skin piggy bank full. Follow the money trail because that is the key to finding out what really is going on.
American Corporations have sold out to the Social Justice mob.
Tina