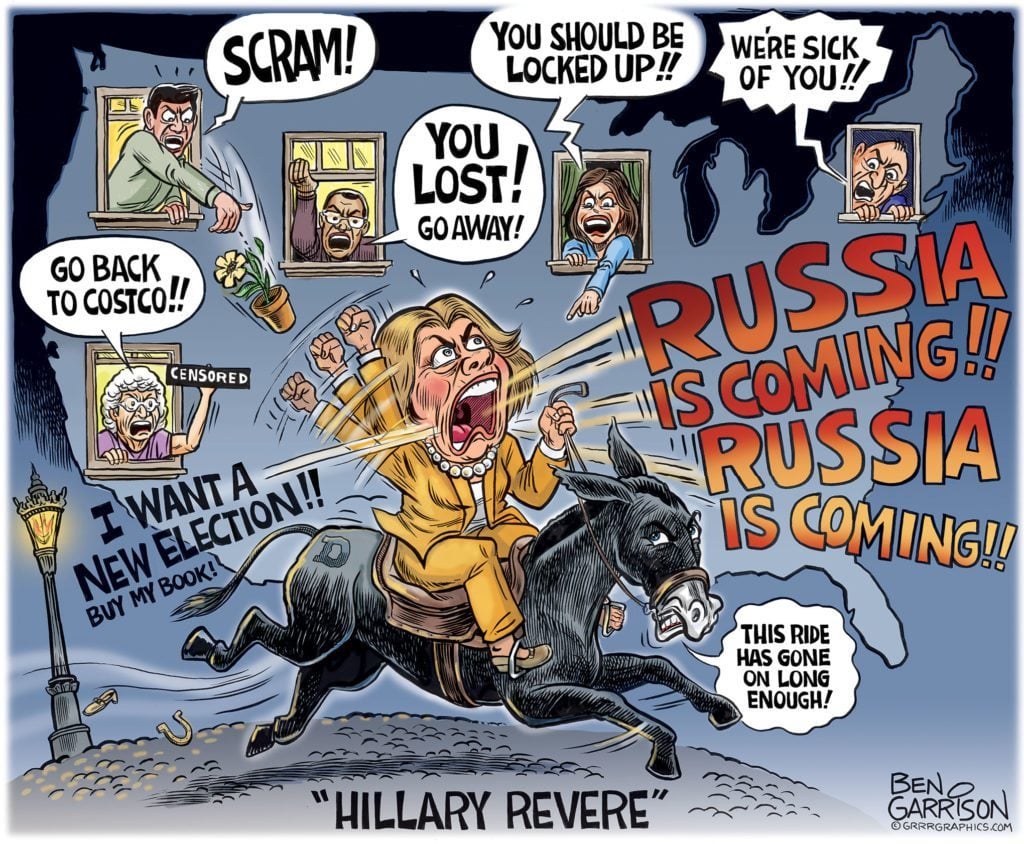 Hillary Clinton recently compared herself to the classic American patriot Paul Revere. She claims she's sounding the alarm to warn us all about how the Russians will steal more elections from us because after all, they stole one from her. She even claimed Putin had it in for her personally. Paranoid much, Hillary?
She claims it's obvious the Russians influenced the election, but she offers no proof. Did Putin force all those people to attend Trump's rallies and cheer him on? Hillary apparently thinks so. Did Putin force $500,000 into your coffers for a speech your husband made in Moscow in exchange for an American uranium deal? She doesn't shout about that, does she?
This corrupt, murderous, traitorous, smelly, angry, arrogant and entitled witch thought she had the presidency wrapped up, but she still managed to lose despite spending over a billion dollars and having Hollywood, the mainstream media, and the Deep State on her side. She's now been reduced to signing her whiny little book in the toilet paper aisle of Costco. Or maybe it's the sour grapes aisle. She should be signing them in prison.
—Ben Garrison
We need your support in getting Donald Trump reelected! Your purchase goes toward our country, the MAGA MOVEMENT, and President Trump!
OMG BOOK BUNDLE (3 Books)
$99.00
"OMG BUNDLE": THE ORANGE MAN GOOD TRIPLE BOOK BUNDLE!
A Deplorable Gift for MAGA Patriots!! Perfect for your close patriot, family or friend.
Our three most popular cartoon books in one bundle: "The 2016 Election Collection" cartoon book, the "Lock Them Up" cartoon book, and the "Orange Man Good"  cartoon book!
Added FREE gift: Cartoon Sticker
Own hundreds of your favorite cartoons…. and SIGNED by the one and only Ben Garrison himself, adding priceless value to these collectors items down the road…
Over 400 pages of cartoons!
Your purchase helps us raise awareness of ELECTION FRAUD, STOLEN ELECTION, THE DEEP STATE, and lets them know that you are a TRUE PATRIOT who loves the USA!
Order yours today by clicking the "Add To Cart" button below. (Multiple orders of this bundle = greater support for us and AMERICA!)
UPDATE: WE ARE NO LONGER SHIPPING TO AUSTRALIA AND NEW ZEALAND BECAUSE OF SKYROCKETING SHIPPING RATES AND HAVE LIMITED INTERNATIONAL SHIPPING. WE CAN SHIP TO CANADA, UK, NORWAY, FRANCE AND GERMANY  THANK YOU FOR UNDERSTANDING. PLEASE CHOOSE LIMITED INTERNATIONAL SHIPPING RATE WHEN YOU CHECK OUT IF YOU ARE OUTSIDE USA
2 in stock (can be backordered)
Description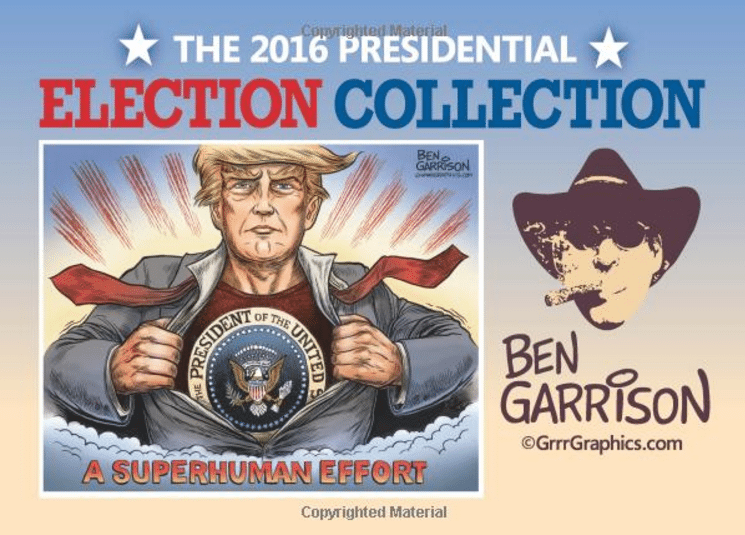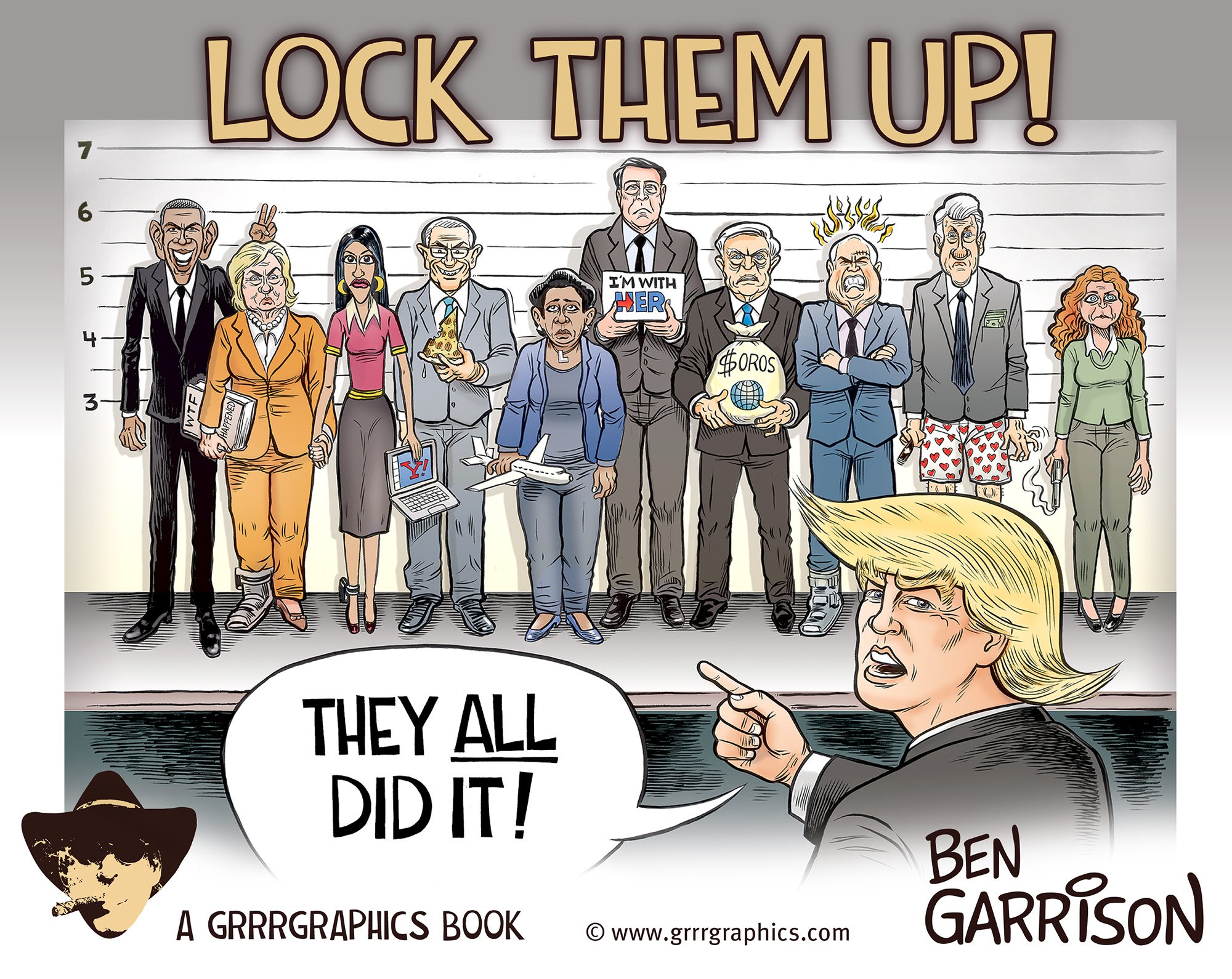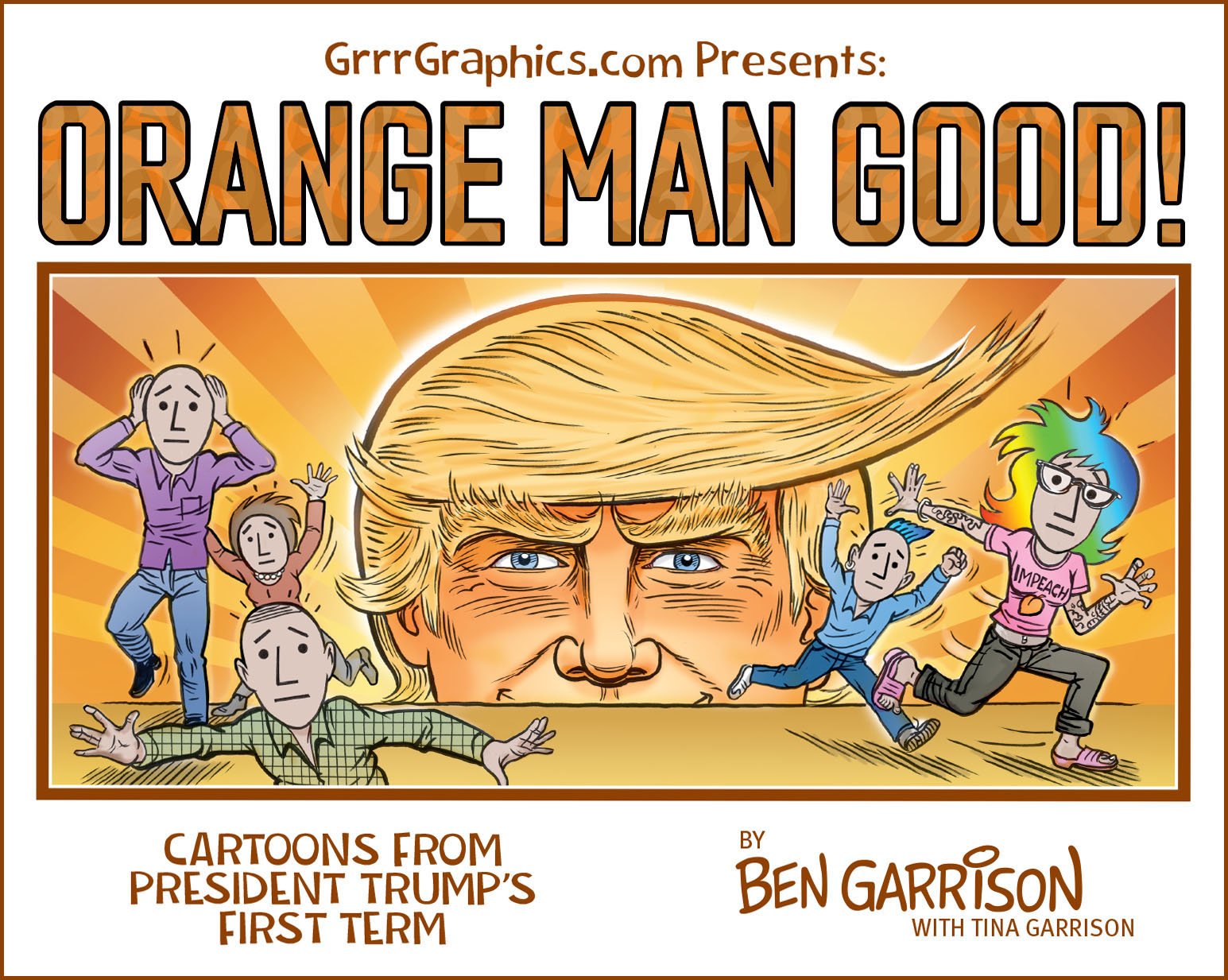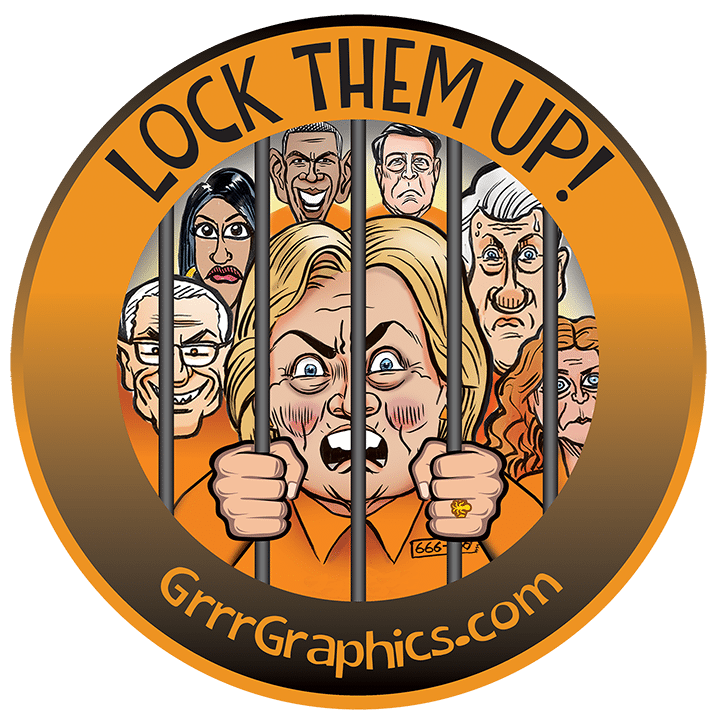 SIGNED Election Collection Book: 
Book includes all  cartoons drawn during the 2016 election. The book has 114 cartoons plus six cartoons that have never been released to the public.
Product Details
Paperback​
142 pages
Full Color
Trim size 8.25″ x 6″
Language English
Publication Date March 4, 2017
SIGNED LOCK THEM UP Book
Product Details
Paperback​
140 pages
Full Color
Trim size 8.5″ x 7″
Language English
Publication Date May 16, 2018
SIGNED ORANGE MAN GOOD BOOK
Product Details
Paperback​
148 pages
Full Color
Trim size 8.5″ x 7″
Language English
Publication Date Oct 19, 2019