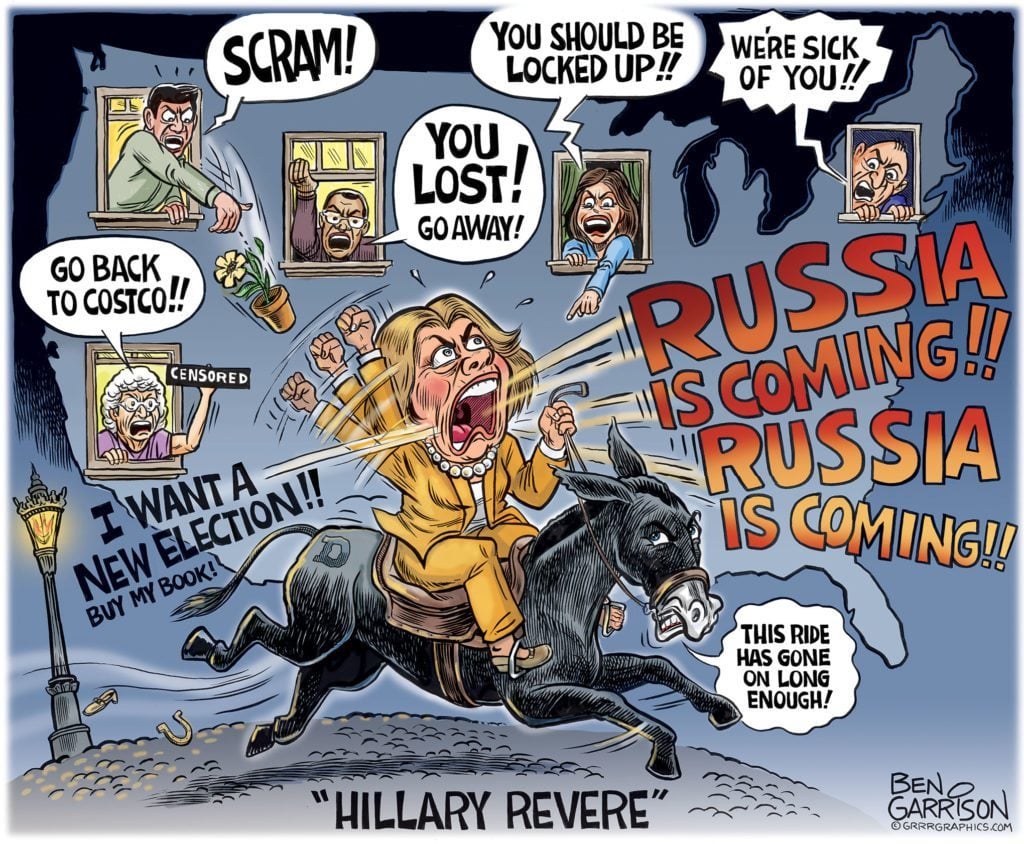 Hillary Funded The Russia Hoax- Now Proven!
Hillary Clinton recently compared herself to the classic American patriot Paul Revere. She claims she's sounding the alarm to warn us all about how the Russians will steal more elections from us because after all, they stole one from her. She even claimed Putin had it in for her personally. Paranoid much, Hillary?
She claims it's obvious the Russians influenced the election, but she offers no proof. Did Putin force all those people to attend Trump's rallies and cheer him on? Hillary apparently thinks so. Did Putin force $500,000 into your coffers for a speech your husband made in Moscow in exchange for an American uranium deal? She doesn't shout about that, does she?
This corrupt, murderous, traitorous, smelly, angry, arrogant and entitled witch thought she had the presidency wrapped up, but she still managed to lose despite spending over a billion dollars and having Hollywood, the mainstream media, and the Deep State on her side. She's now been reduced to signing her whiny little book in the toilet paper aisle of Costco. Or maybe it's the sour grapes aisle. She should be signing them in prison.
—Ben Garrison
Follow @grrrgraphics on GAB,  TRUTHSOCIAL  PARLER, INSTAGRAM, TELEGRAM 
Support ULTRA MAGA Cartoons with a One time donation! Click to Donate!