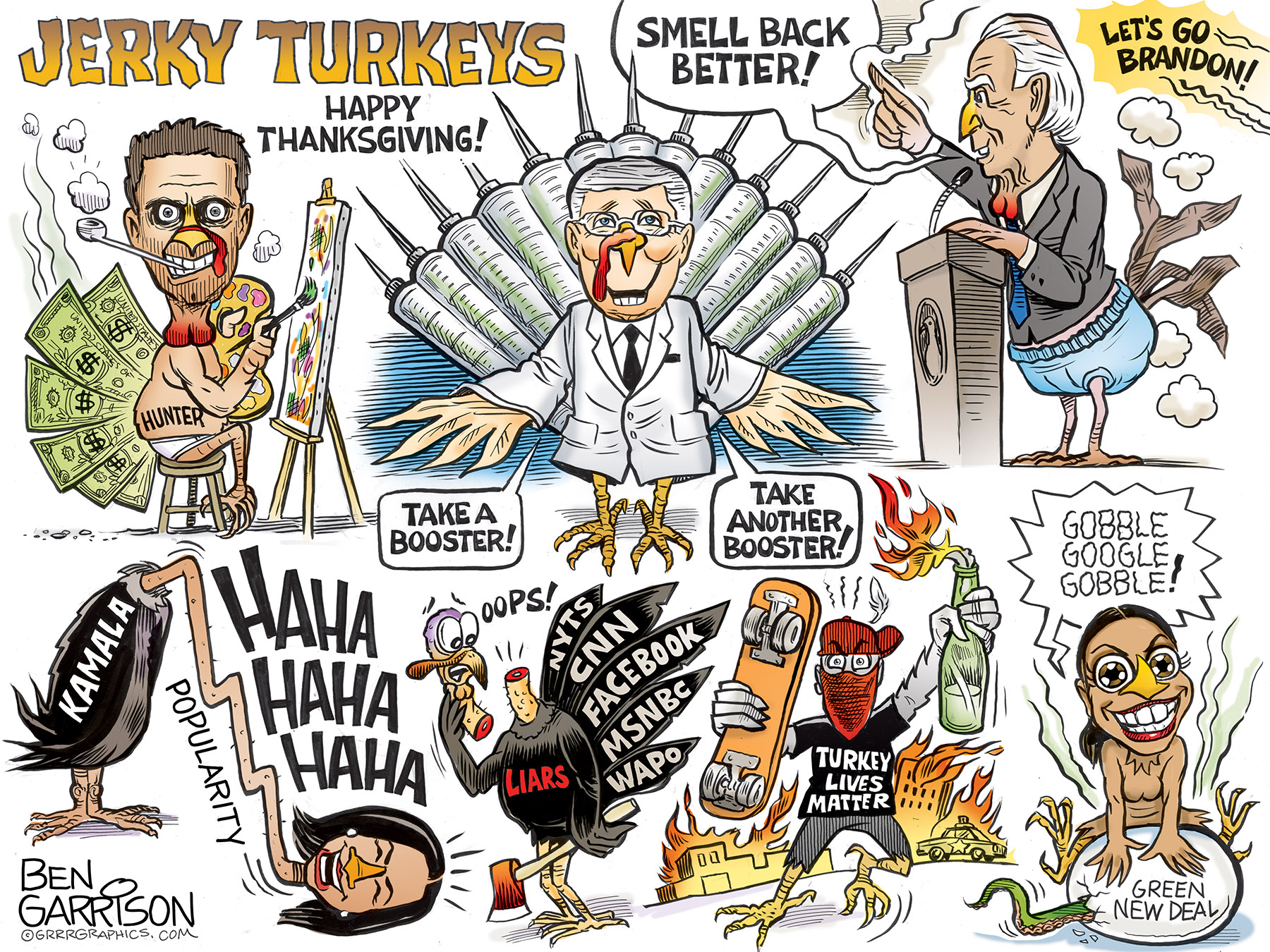 Happy Thanksgiving To All
It's that time of year when we bow our heads and give thanks for all our family and friends. Even though we are living through some trying times there is plenty to be thankful for, mainly the wisdom of our founding fathers and the second amendment.
"Over the beltway and  through the swamp,
to corrupt DC we go..
The Uber knows the way, to guide the sleigh,
through swamp and slush and snow
Inside the White House, and through the doors—
oh, how the Resident does blow!
His farts sting the nose and bite the toes
as into the swamp we go."
Grrrgraphics is on Telegram and GAB Please Follow for the most viral Cartoons
The "Jerky Turkeys" are here to wish you a very happy Thanksgiving.
Hunter Turkey is thankful he can make millions selling his "art" to keep himself loaded in crack pipes and whores.
Fauci Turkey is thankful for the brainwashed sheep that line up for his endless "boosters."
Old Fart Turkey is thankful for his depends and the ice cream cone before bedtime.
Kamala Turkey is cackling too hard to even notice her approval ratings are the lowest for a VP in American history.
Join Us on Subscribe Star, Our account was suspended by Patreon for telling the truth- Support Cartoons see New Cartoons Early before Public release! 
The lying Fake News Turkey is oblivious to the fact that he has cut off his own head. CNN's ratings are down 76%, I wonder why.
Antifa/BLM Turkey is thankful for the self loathing White liberals who enable his mission of total destruction of the American way of life.
And last and least, AOC Turkey is thankful for the suckers who believe in her Green New Deal hoax.
Happy Thanksgiving From Ben and Tina and the whole GrrrGraphics team!
We will taking a break this Thanksgiving so cartoons will be few, staytooned and enjoy your holiday.
Invest in a piece of history from Ben Garrison, a world-renowned political cartoonist, by owning this once in a lifetime collectors item depicting American history.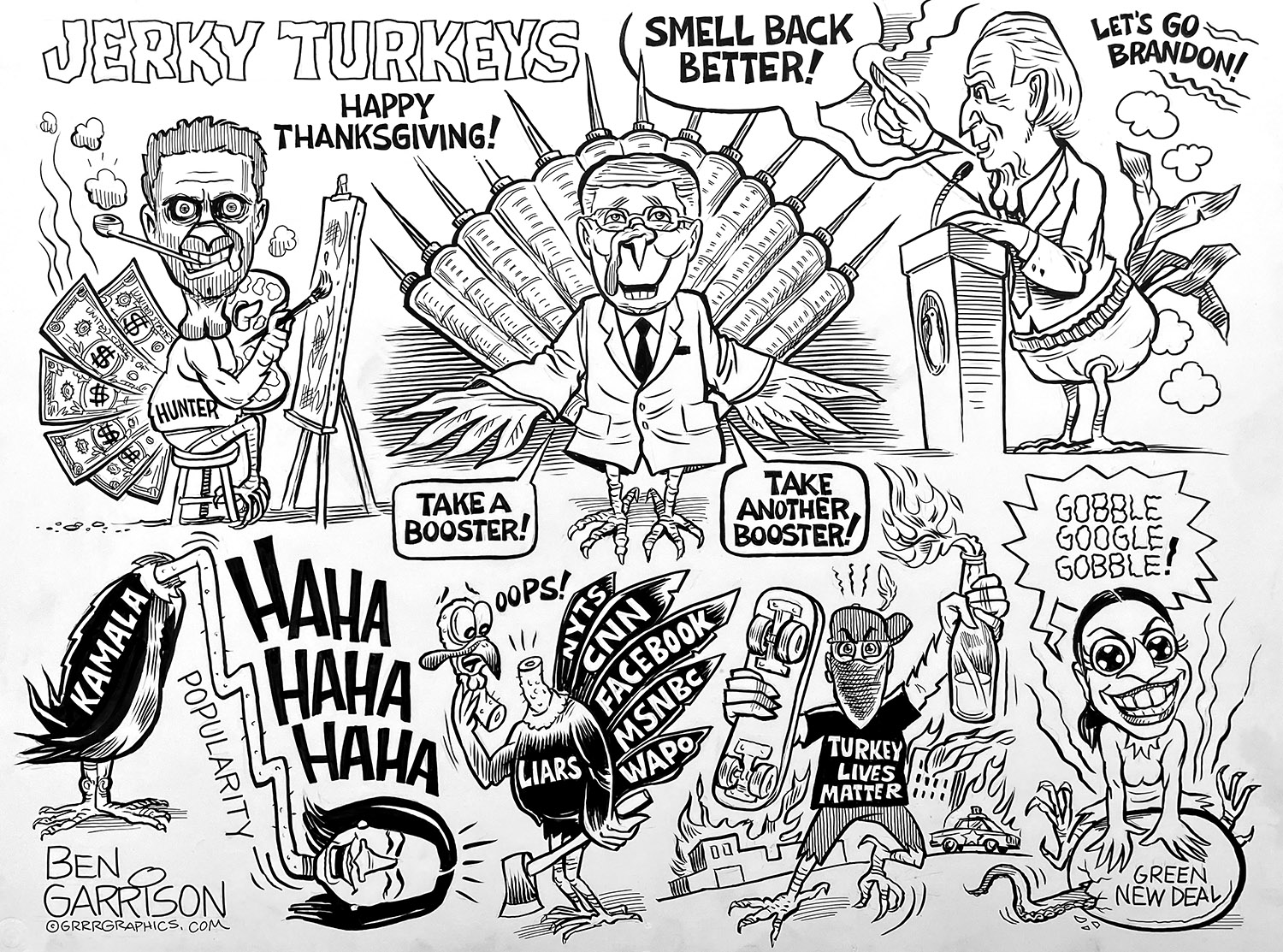 Order Ben Garrison's New Cartoon Book: "America First Forever" now!