Anyone have some paint thinner?
When In Doubt Lie- If It Doesn't Work, Lie Bigger!
The Biden handlers scrambled all day trying to cover up Biden's latest verbal blunders during what was billed as a "major address" in Poland. Joe blurted out, "For God's sake, this man [Putin] cannot remain in power."

The entire world quickly rebuked the "Liar in Chief."  Grabbing mops and brooms, the White House tried to clean up the mess Joe left behind while claiming what Biden blurted out "was not on his teleprompter."
Every time Biden goes off script, he says the quiet part out loud. When he gets called out on it, Biden lies. A reporter asked him about his off script remarks about taking out Putin, Biden snapped:

"…Because it's ridiculous! Nobody believes we're gonna take down… I was talking about taking down Putin! Nobody believes that!"  

So nobody believes what ridiculous Joe says?

We at GrrrGraphics certainly don't.

Despite Sleepy Joe's marked mental decline, he remains a shameless and pathological liar. When confronted with something that he thinks might make him look bad, his 'lie and deny' mode reflexively kicks in. He doesn't care if his lies can be easily refuted. He thinks a forceful lie in the moment is what will stick. He thinks Americans will believe whatever he says because they're stupid. After all, they voted Disaster Joe into office time and time again.
Order "BRING BACK BETTER -TRUMP 2024" NEW T-Shirt CLICK NOW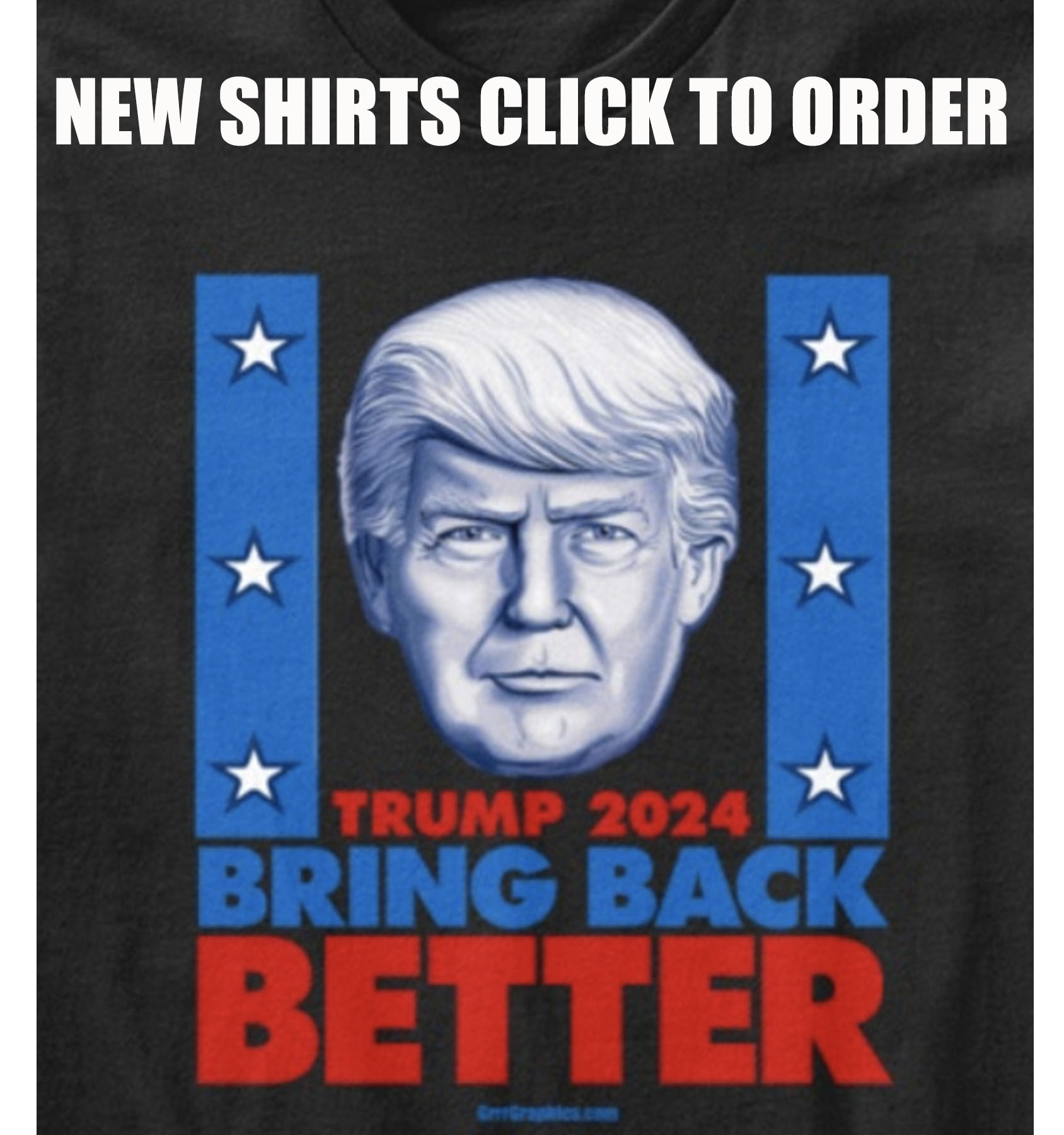 Biden doesn't care if his lies don't even make sense. Joe firmly stated, "Nobody believes I was talking about taking down Putin," even though it's obvious his regime change comments were obviously aimed at Putin. Dementia Joe can't keep track of his own lies. Not even Biden knows what Biden means.