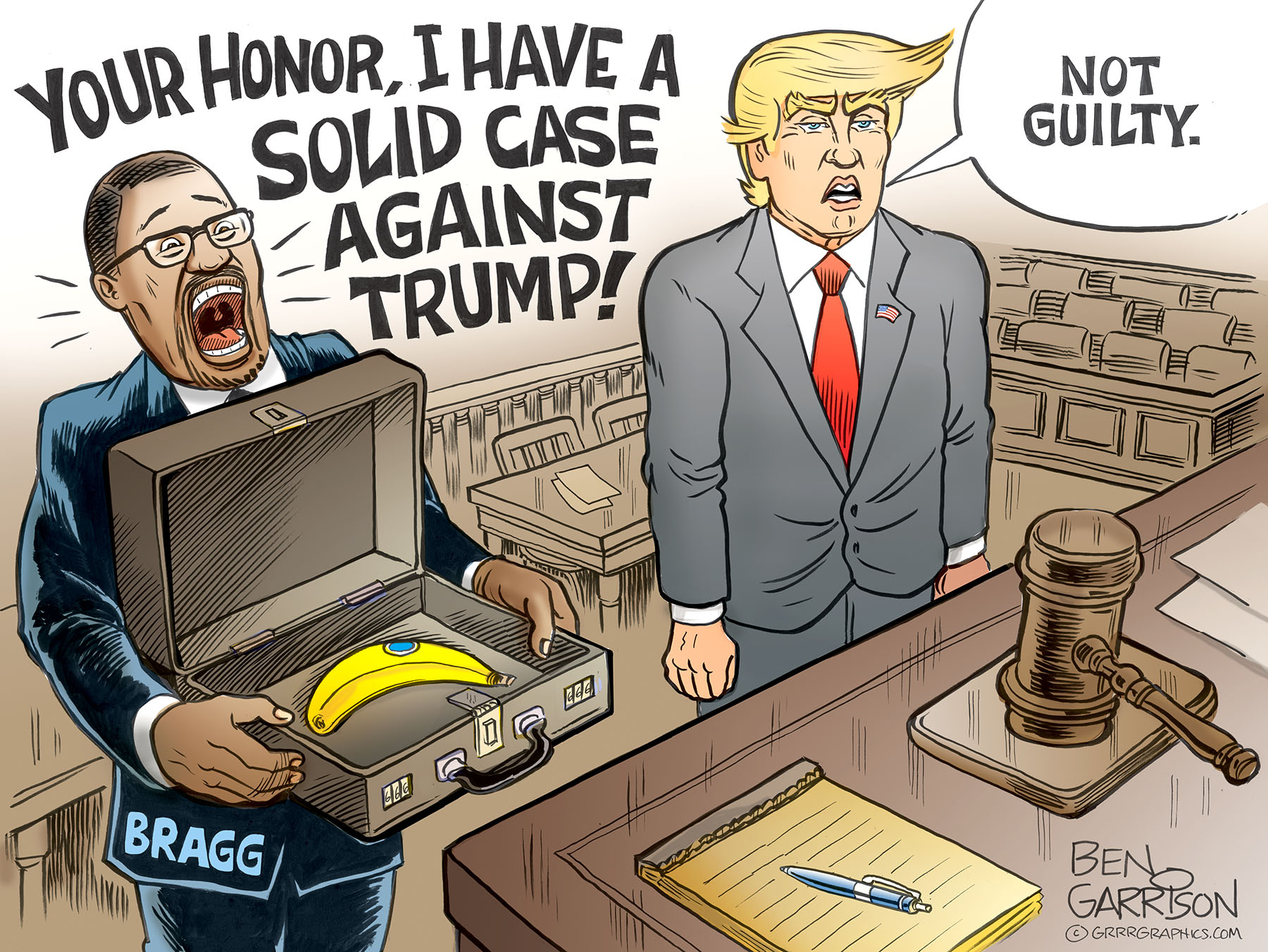 Let The Banana Republic Mockery of Justice Begin!
Cartoon published 04/04/2023
President Trump is expected to be arraigned in court today. The 34-count felony indictment will be revealed. Trump will plead not guilty. Will he, like Roger Stone, receive a gag order? Will there be a trial and will it be televised? One thing for sure, the Marxist Democrats out to get Trump would like to see a grand spectacle where exculpatory evidence is suppressed while the Soros prosecutor—Manhattan District Attorney Alvin Bragg—exaggerates manufactured evidence that he has stitched together like a Frankenstein monster.
We are fundraising for 2023, You can also keep GrrrGraphics online with a purchase!  Visit our Best sellers! Click now!
Manhattan District Attorney Alvin Bragg claims he has a solid case against Trump. In reality, his case is made up of banana republic political prosecution. This mockery of justice has not gone unnoticed by the American people. Current polls show that President Trump has his biggest lead in the Presidential race in the GOP.
Signed Nothing Burger Print Available Click to order yours!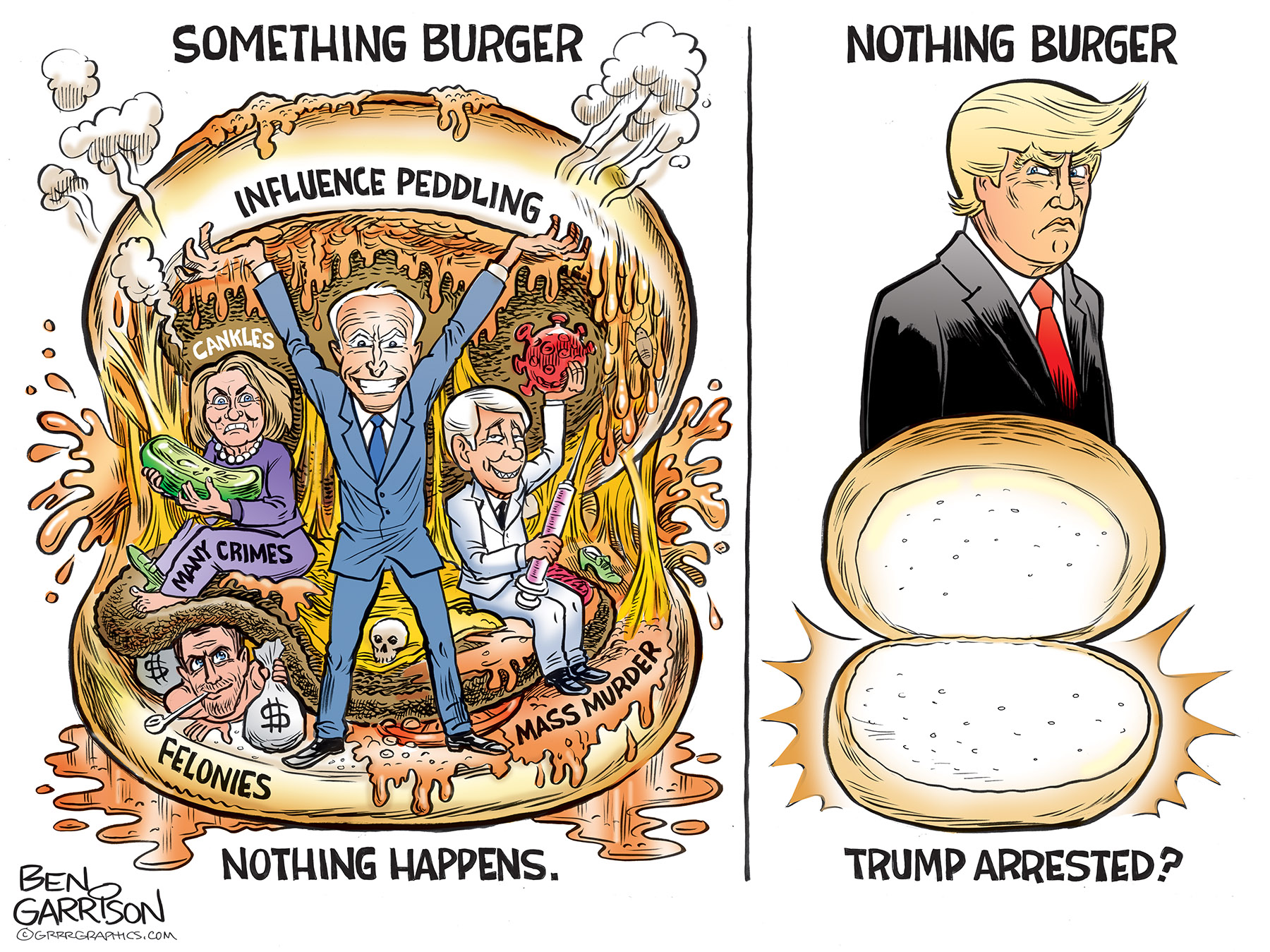 The corporate propaganda media will be sure to say the word 'historic' countless more times. They use that word in the hopes that it will somehow add legitimacy to the prosecution's case. In reality, Bragg has no case. There never was a case. Still,  Bragg ran for his position on the promise of 'getting Trump.' That alone should have barred him from office. Prosecutors are supposed to gather evidence of crimes and present cases to court based on the evidence only. They are not supposed to invent evidence. Bragg is the one who should be prosecuted.
Expect the show trial to increase Trump's popularity, but the danger is they will railroad him by means of a guilty verdict no matter what. Trump's attorney's should request a change of venue. New York City is completely corrupt.
— The GrrrTeam
Signed Prints Available! Click to Order and Support Our Work
Follow @grrrgraphics on GAB, TRUTH SOCIAL, PARLER, INSTAGRAM, TELEGRAM 
or join us at The Garrison!
HISTORIC ORIGINAL ART AVAILABLE! RESERVE YOUR ONE OF A KIND ORIGINAL TODAY!
Let The Banana Republic Mockery Of Justice Begin- Original Art
Let The Banana Republic Mockery of Justice Begin! Signed Print