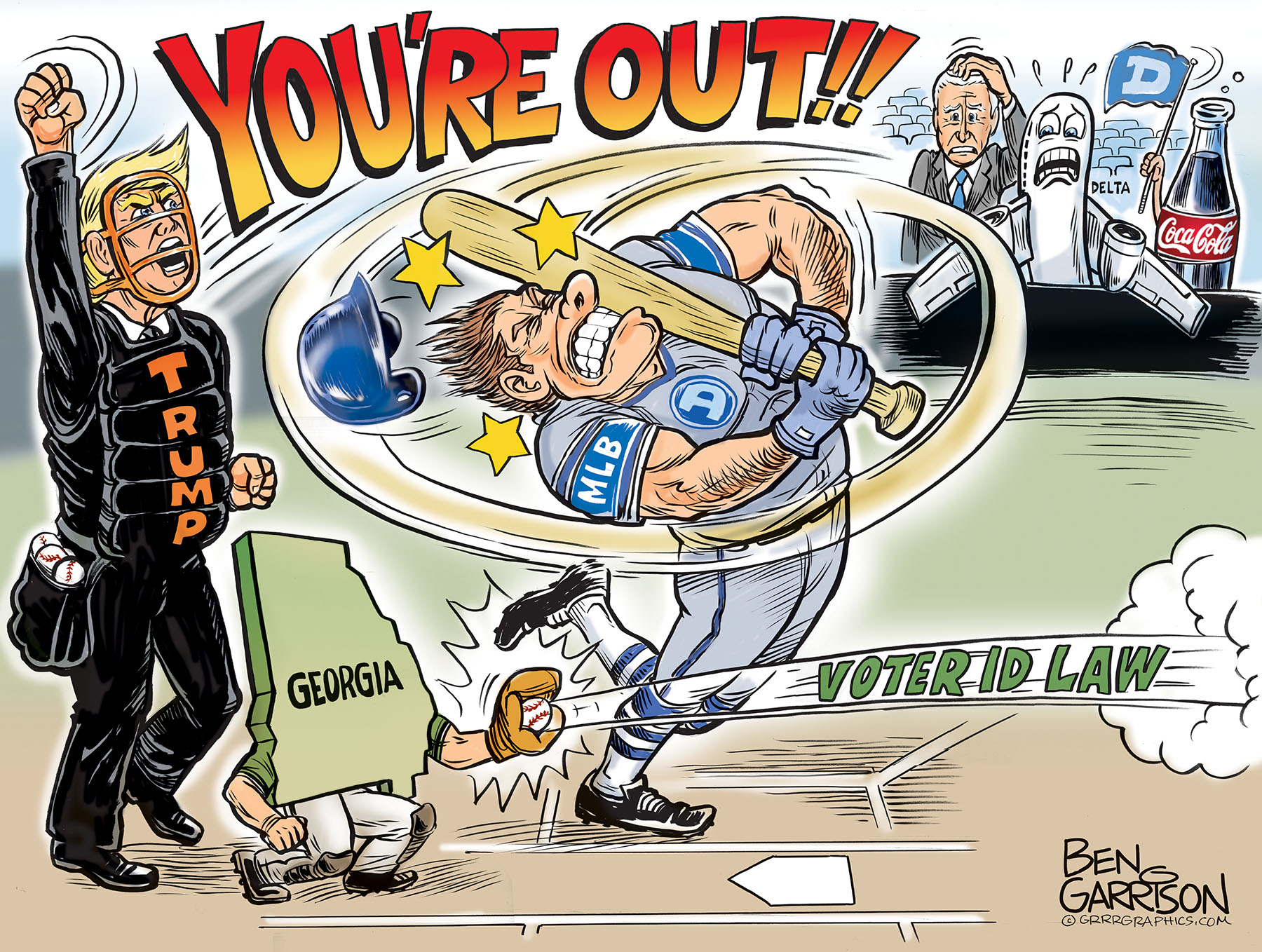 Boycott the MLB
The state of Georgia has a new voter ID law that the mainstream media has deemed 'controversial.' There should be no controversy about it at all. It's simply common sense to ask proof from voters—especially if done through mail-in ballots—in order to prevent voter fraud. The Democrat Socialists are predictably outraged because this is how they intend to continue to win elections—by blatant cheating. China Joe danced a verbal tantrum about the new law and said it was "Jim Crow on steroids." Hyperbole much, Joe?
Then Major League Baseball came to the plate swinging.
They threatened to move their All-Star game out of Georgia.
Swing and a miss!
Sign Up For GRRRNews and NEVER miss a new cartoon- click to join our news letter
President Trump called them out. He knows all too well how the Democrat Socialists operate—they blatantly stole the presidential election through voter fraud—particularly the mail in voting swindle that allowed the Biden regime to take power. Trump urged his supporters to boycott the 'woke cancel culture' in which many major corporations are now engaged. These include companies such as Coca Cola. They have their greedy eyes on the big China market. Therefore, Coke will do what the Chicoms want—and that's aiding the election of like-minded communists here in America. Coke, along with Delta Airlines, employ many blacks in the Atlanta area, hence their pompous virtue signaling, but doesn't Delta demand ID from those boarding their planes?
And now it has been revealed that Major League Baseball requires fans to show photo ID in order to pick up their reserved All-Star Game tickets. 
Help us fight for America, Our most popular prints on sale for a limited time. Your purchase keeps our cartoons online click now to order your historic signed Ben Garrison print
It's an ominous development when big business aligns itself with big government–in this case the illegitimate Democrat Socialist Party and its puppet, Biden. When corporate and government interests blend it's known as fascism and that's what we are morphing into—a fascist country. For example, Big Pharma wants to make billions from vaccinations, therefore Big Government makes sure vaccinations are mandated.
We are forced to show ID at every turn and now they want us to have a new ID known as a "vaccination passport" just so we can assemble (First Amendment) and move about freely (Fourth Amendment).
Yet voter IDs are not required to vote?
It's time to boycott companies that try to sway political opinions. We need to swing right back at them. Stop consuming Coke products, which do more to harm black people by means of diabetes than anything that Republicans could do.
Stop flying Delta.
Stop watching the Chinese-controlled NBA.
Stop watching the socialist justice warrior players who make up the kneeling NFL.
Stop watching Major League Baseball.
The Democrats are hypocrites on steroids.
—Ben Garrison
Ben Garrison Original Art now available! Reserve your historic original Art today and support our fight to Save America!
Click to order your original and make a difference! Patriots will not fail!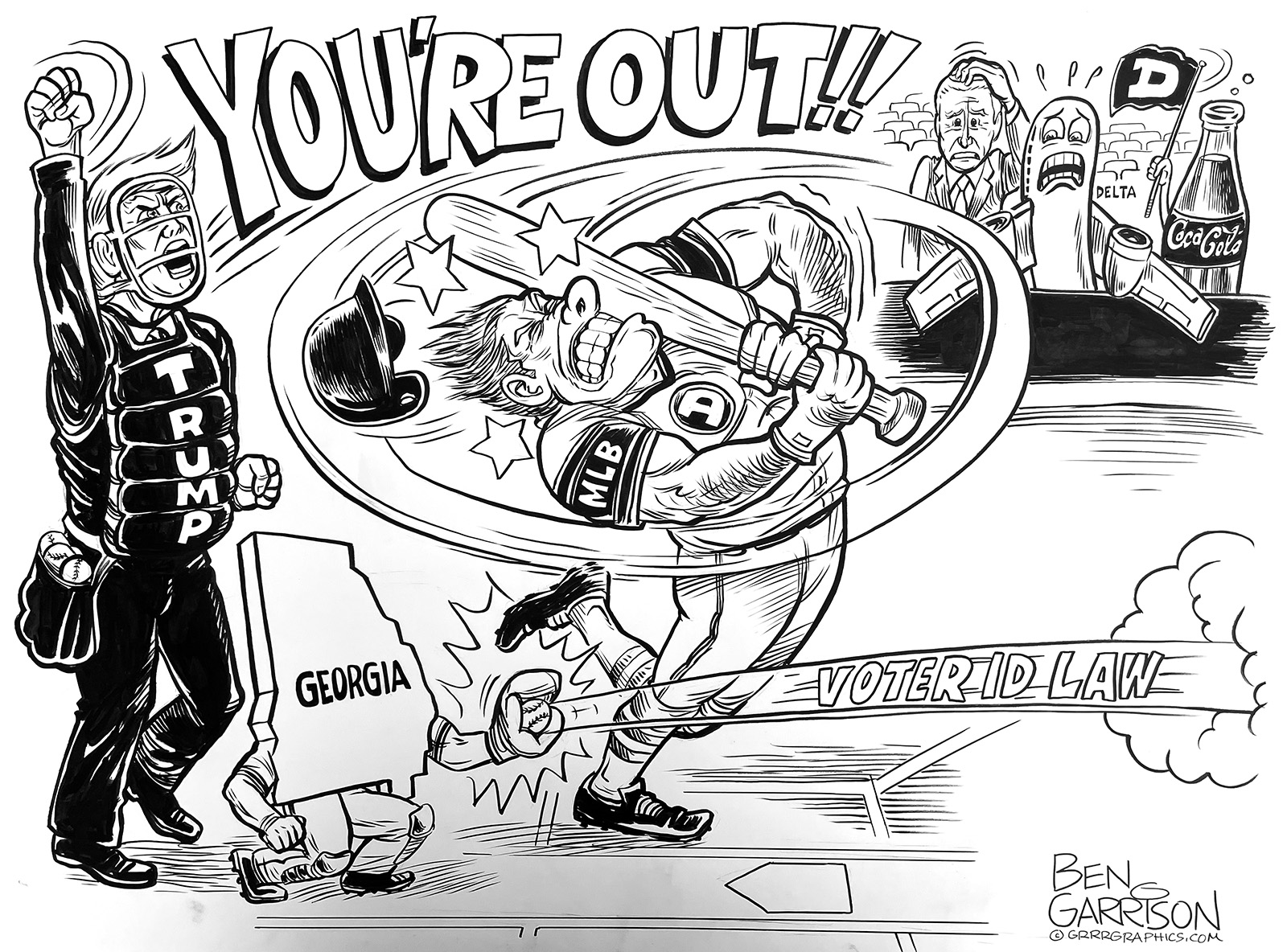 JUST RELEASED "MAKE AMERICA WELL AGAIN" BEN GARRISON'S NEW CARTOON BOOK!
AVAILABLE FOR PREORDER TODAY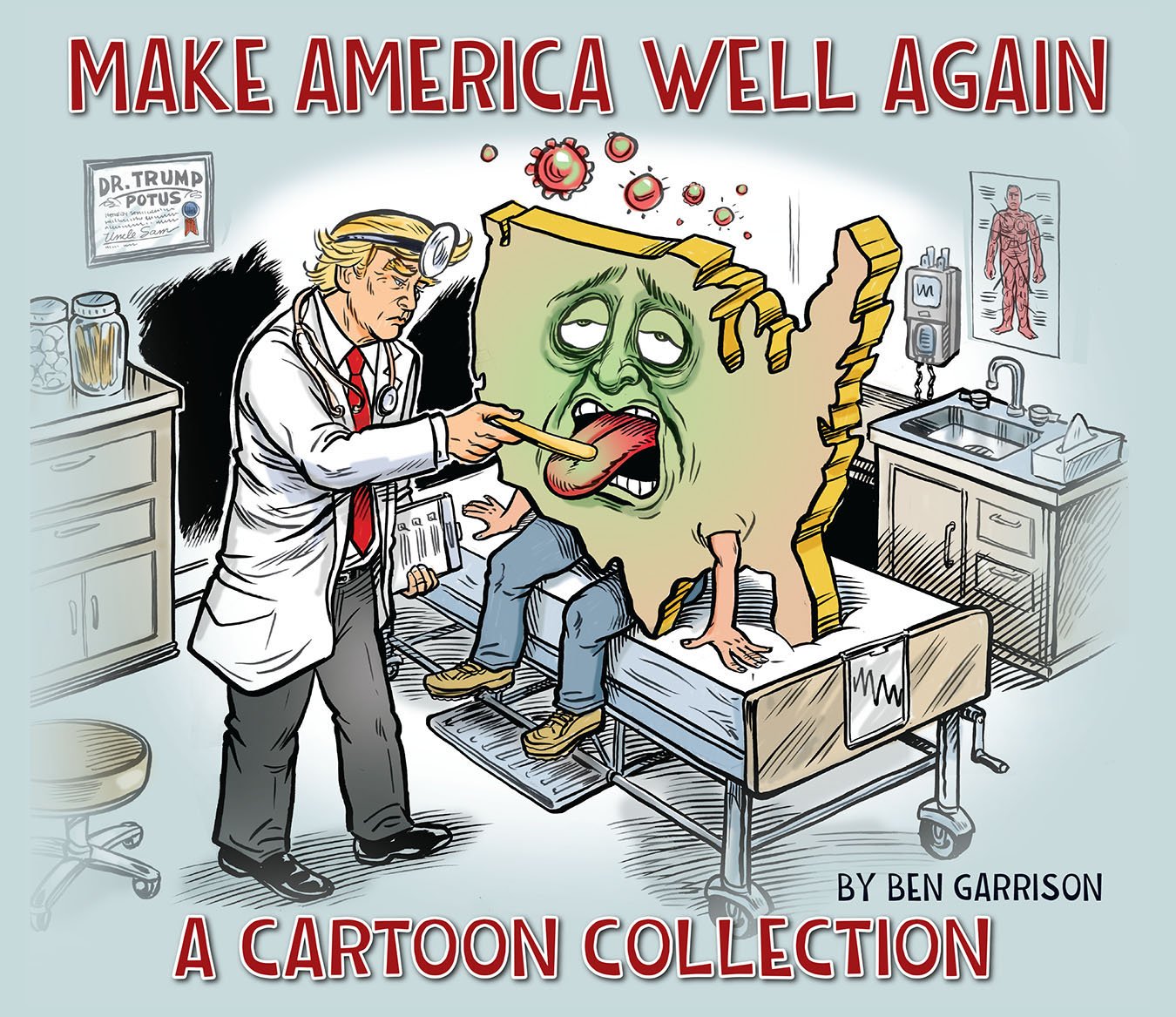 [DISPLAY_ULTIMATE_PLUS]
Note: We are an Amazon Associate. Your purchases on Amazon via our links will support Ben and Tina's cartoons- At no extra cost to you! Please click and send some love! 
Amazon Home Page