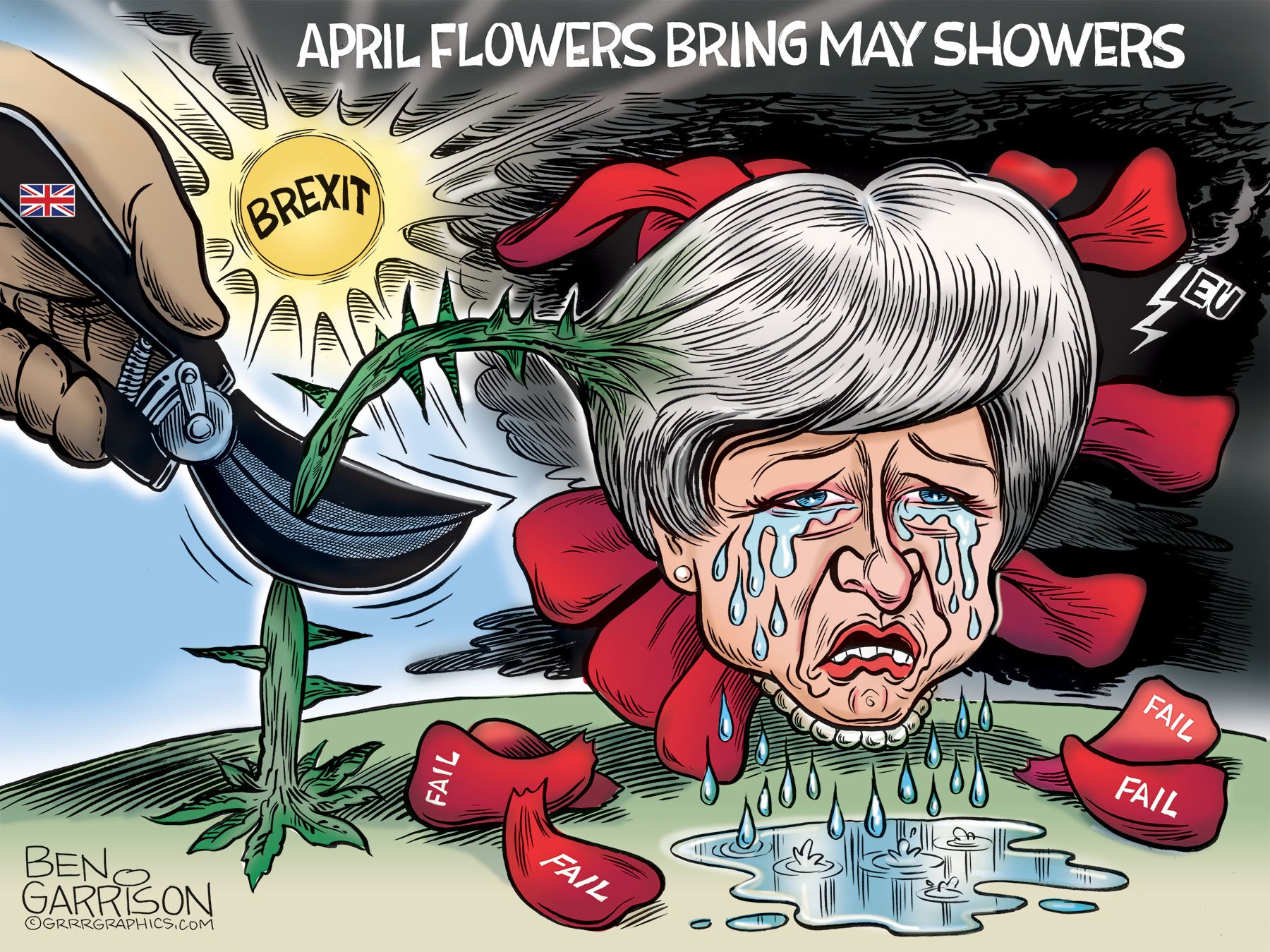 Prime Minister Theresa May is resigning.
Here is a snippet from her tearful speech:
"I have done my best," she said. "I will shortly leave the job that it has been the honor of my life to hold – the second female prime minister but certainly not the last. I do so with no ill-will, but with enormous and enduring gratitude to have had the opportunity to serve the country I love."
May did her best, all right. She did her best to drag things out in order to negate the wishes of the British people.
Three years ago they voted to leave the EU, but it still hasn't happened. The British want their country back. They want to decide their own fate. They do not want taxation without representation. They don't want gray bureaucrats from Brussels arranging their lives for them.
May, however, supported the European Union. The British had a pro-EU leader who attempted to make Brexit happen. It didn't, of course. In the end, she didn't know how to leave the European Union, so she left her job as prime minister. It's time for Macron to leave, too.
—Ben Garrison
GrrrGraphics is Now on SubscribeStar, A free speech supporting alternative to Patreon, Support us there! Click to Join