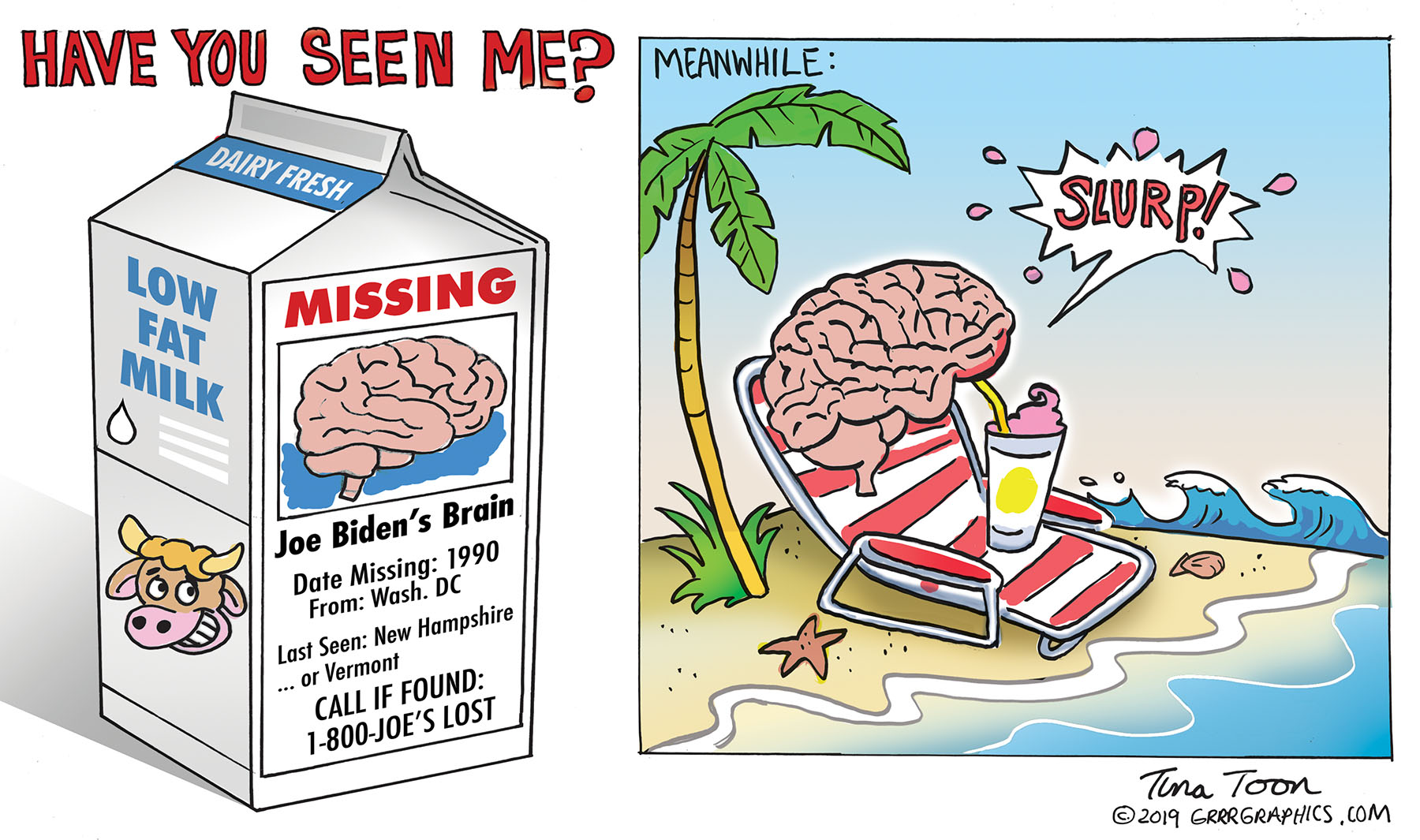 Have you seen Joe Biden's Brain?
The last few weeks have been "gaffe-tastic" for old "Sleepy Joe". From wondering whether he was in New Hampshire or Vermont, to totally forgetting his boss's name, President Whatshisname, Creepy Uncle Joe has had a terrible week, month, year.
Maybe Biden's brain is off to the Florida beaches on a little vacation.
"Wonder why it's so windy,?" Joe's Brain asks.
Will Biden survive the next debate?  Depends on his depends and whether the Brain returns from vacation on time.
Tina
We are ALL on the 2020 Front Lines! Victory with Weaponized MAGA Cartoons- Help support- Join us on Patreon- Click to view!