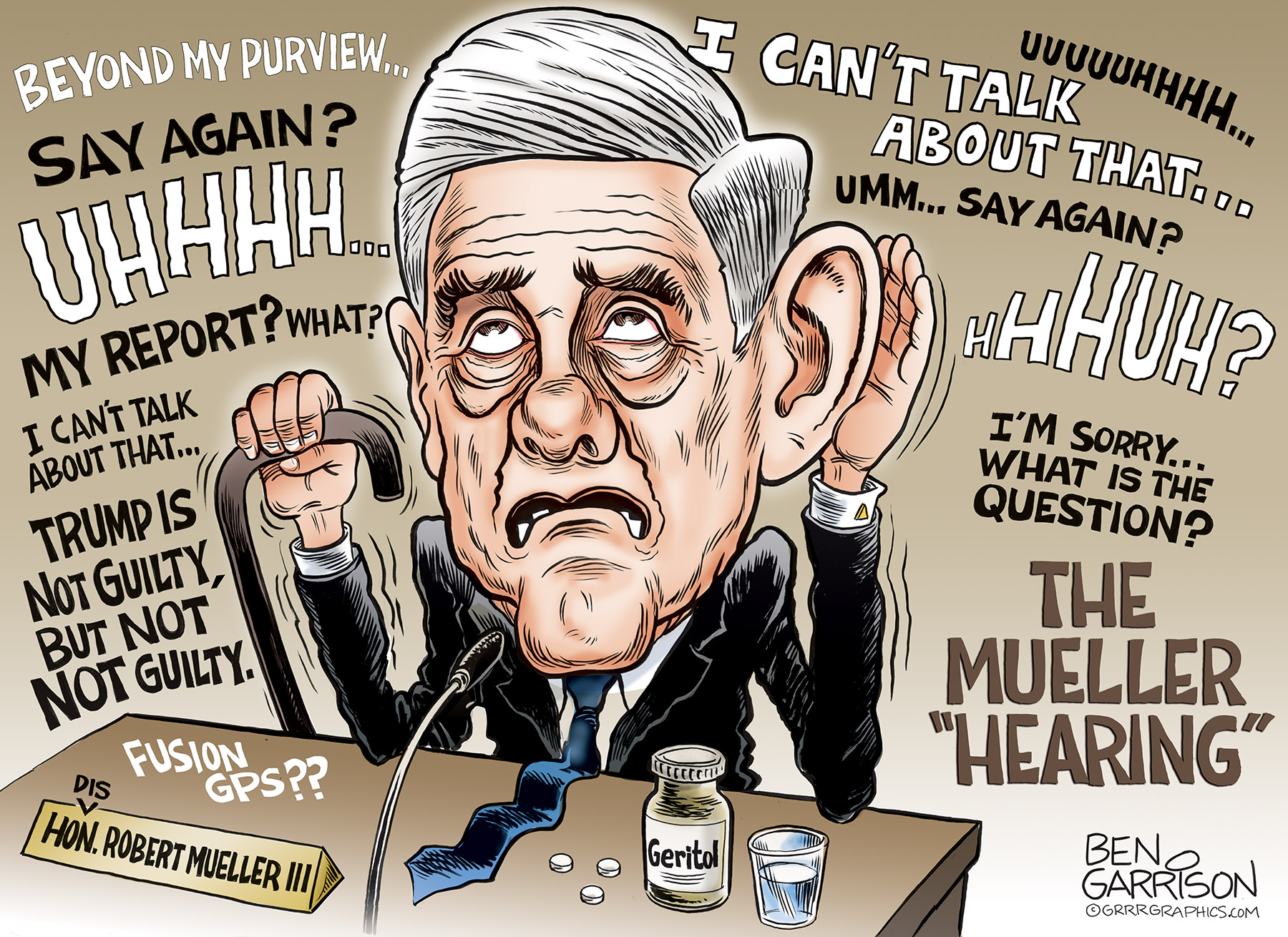 Mueller's congressional 'hearing' was a disaster for the Democrats. Tina and I watched the political theater live and both of us came up with cartoons.
The former FBI director and special prosecutor seemed unwilling or unable to answer questions pertaining to his own report. The befuddled 74 year-old acted even older than his age as he refused to answer questions for vague reasons. Over and over, he rebuffed questions by stating they were not in his 'purview.' One has to wonder what was in his purview.
Even more disturbing was his frail and disconnected performance. He could not remember his own report. It was obvious he didn't even write it. He didn't know what Fusion GPS was! Or maybe he was only feigning incompetence. After all, he had to have known Hillary paid Fusion GPS to drum up negative information on Trump. Russian operatives provided lies to the spy Christopher Steele, which formed the basis of his dossier. It should have been quickly discredited, but instead served as the basis for a case against Trump. Incredibly, Mueller claimed the Steele dossier was not in his purview! Perhaps Mueller was covering for Bill and Hillary, who really did collude with Russia. Everyone knows about their Uranium One deal, in which Mueller himself was involved.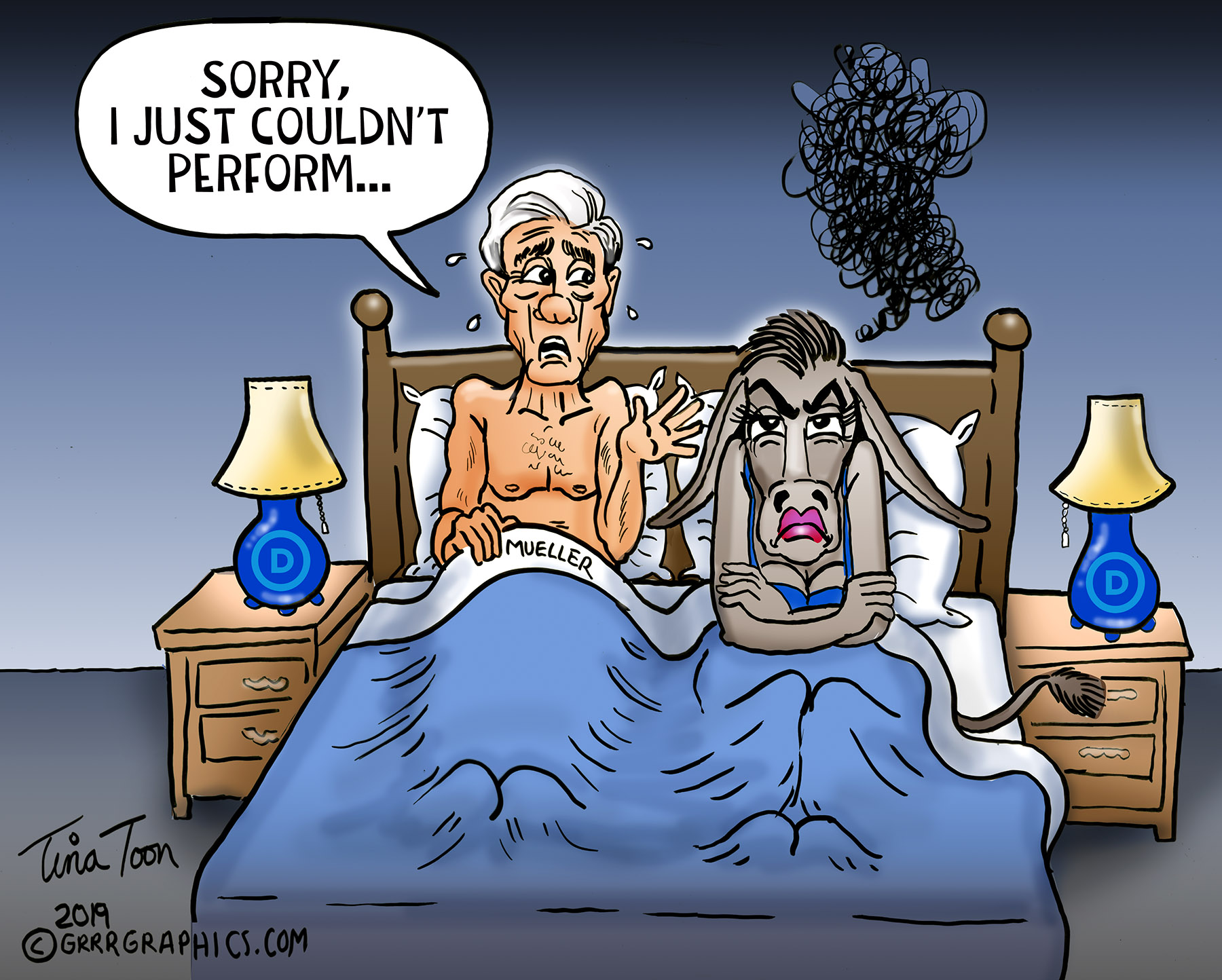 Democrats such as Nadler and Schiff had high hopes that Mueller would spill some sort of anti-Trump beans. They want to restart the Russian collusion farce.
The want our president impeached.
Many of the Democrats praised Mueller effusively and honored him for his service. Indeed, Mueller does deserve honor for his service as a marine. His behavior as an FBI head and now special prosecutor has been less than honorable. Taxpayers spent close to 40 million dollars so he could drag out the witch-hunt.
Get Ready for 2020 and Support weaponized Cartoons! Every Donation helps
Mueller stated that although he could not find evidence that Trump colluded with Russia, it doesn't mean that Trump wasn't guilty of something–and hinted he could be prosecuted for obstruction after his term was up. This is nonsense. There was no obstruction and it's not Mueller's job to pronounce innocence or guilt no more than it was Comey's job to exonerate Hillary by claiming she had no bad intent when she egregiously broke the law. Mueller seems to have forgotten that people are innocent until proven guilty. The president is entitled to that too–he's not a 'special case' as Mueller suggested. Mueller does not get to rewrite the Constitution as he goes along. His actions were not honorable. Indeed, they are reprehensible!
Mueller was installed to protect the swamp and after what I saw today, that swamp can finally begin to be drained. The witch-hunt is over.
There will be no impeachment. The Democrats lost. They defeated themselves.
—Ben Garrison