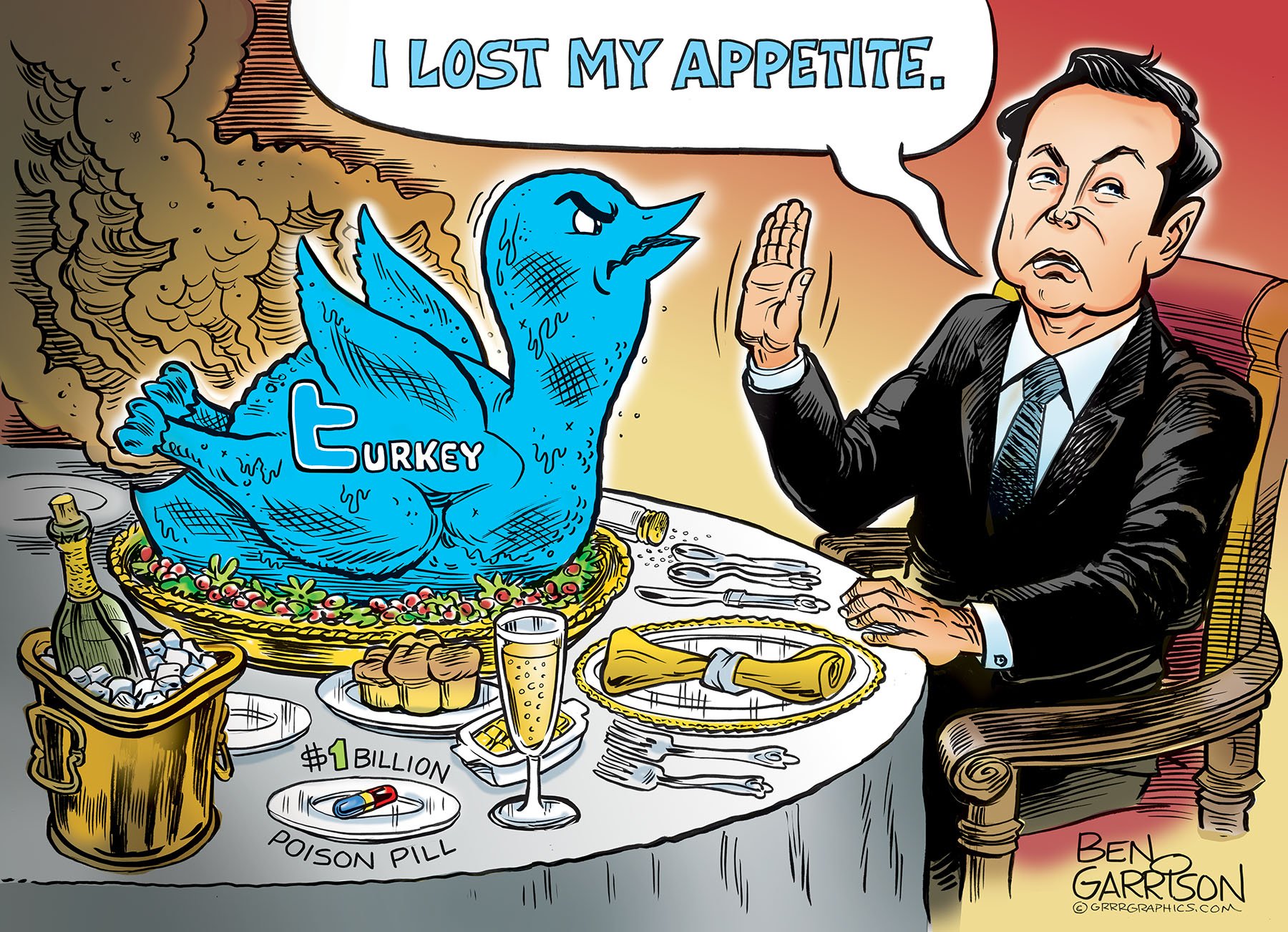 No thanks, I lost my appetite
Elon Musk has terminated his buyout deal for Twitter. Musk claimed Twitter would not provide the data he requested. In particular, they were not forthcoming with data about fake users on the platform.
They say Musk is a very smart man, but I questioned his intelligence when he offered $44 billion for the declining social media behemoth. Some say Musk did it to expose the company for what it is—a far left, 'woke' organization that does not believe in free speech. He succeeded in proving something most us already knew—especially we conservatives who were unceremoniously booted from the Twitter platform.
Keep Cartoons Online Click to Donate!
Musk will get sued and he will probably have to swallow a one billion dollar 'poison pill' for backing out of the deal. That's a lot of money to lose just to point out Twitter's censoriousness and corrupt nature that had already become obvious. Maybe this is simply his latest intelligent move — a ploy designed to buy the company at a much lower price.
As for shareholders, Twitter is a dog with fleas. Musk says he is fleeing because of those fleas, but he must have known they were always there.
Twitter is woke. Expect it go broke. 
— Ben Garrison

Follow @grrrgraphics on GAB,TRUTHSOCIAL PARLER, INSTAGRAM, TELEGRAM 
Original One Of A Kind Art Available, Reserve Your art today!