Now Pay Eight Dollars
Musk has been calling out all the right people, but remains hard to read.
The new Twit-In-Chief had some fun with AOC in a back and forth on Twitter. Representative Alexandria Ocasio-Cortez  tweeted "Lmao at a billionaire earnestly trying to sell people on the idea that "free speech" is actually an $8/mo subscription plan".
And Musk replied:
"Your feedback is appreciated, now pay $8"
Musk having some fun with the usual brain dead blue checks is funny and entertaining.  He is calling them out publicly, but his internal moves inside his new Twitter are more disturbing. He recently announced the formation of a Twitter content moderation board that included the ADL and others who called for the banning of President Trump while he was in office.
You might as well have a Twitter censorship board made up of Stephen King, Don Lemon and Cher.  No one on the right is represented. Musk also recommended on Monday Yoel Roth, the Head of Safety & Integrity at Twitter, for the "most accurate understanding of what's happening with trust & safety at Twitter."
Needless to say we were NOT impressed that choice. Looks like the new boss is the same as the old boss.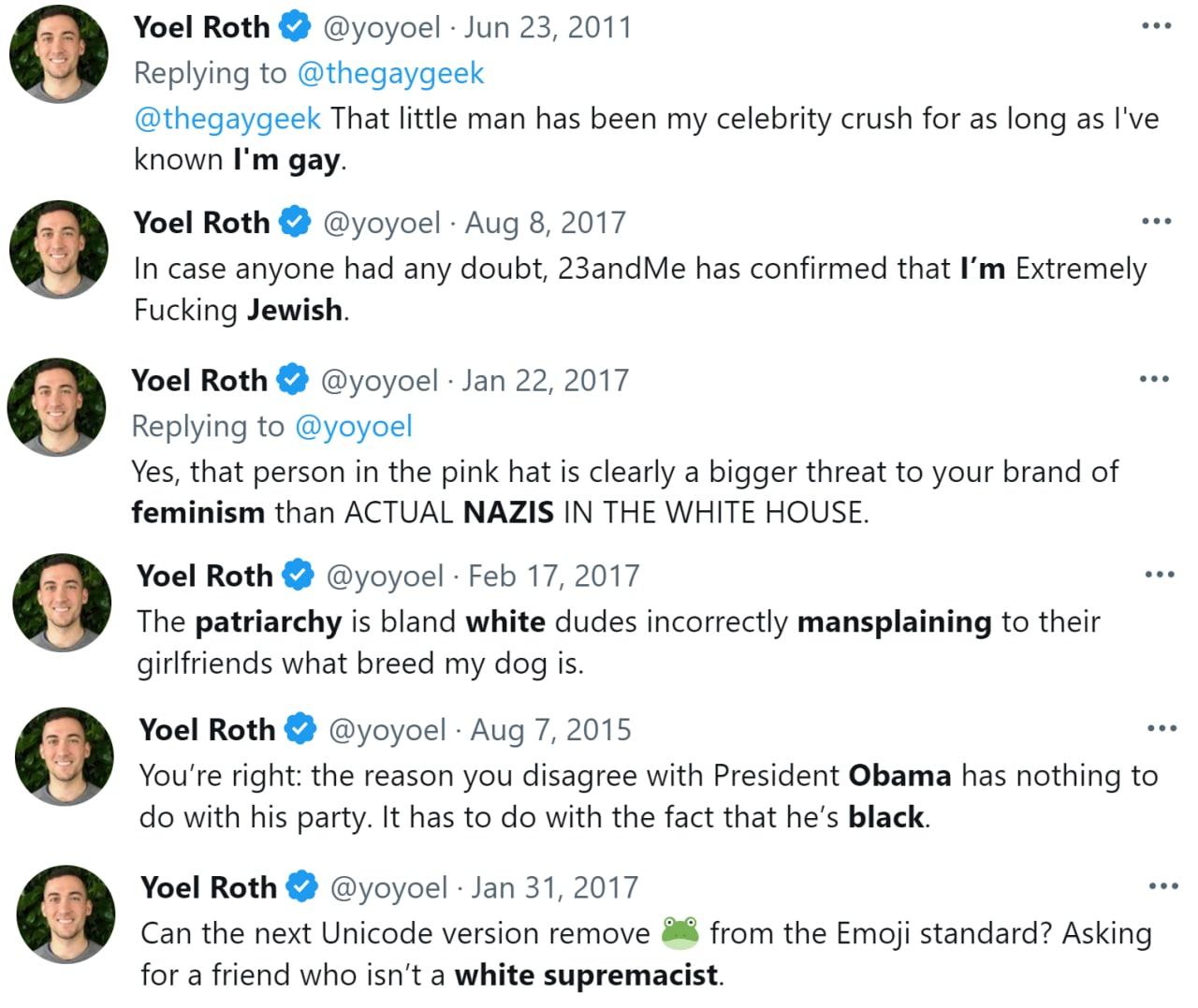 Looks like the lefties on the Twitter content moderation board have Musk's ear. Musk also said no accounts that were banned for dubious reasons would be reinstated before November 8th.  Looks like Musk is playing both sides. He tells the Right, yes your accounts will be reinstated, but turns to the left and adds, not until after the election.
We shall see how this plays out and whether or not Musk reinstates the Twitter accounts that were permanently suspended in January 2021.  That includes our Twitter account @grrrgraphics that had been on Twitter since 2010.  The reason we were banned?  Twitter said we were "spamming" a very dubious reason to suspend us indeed.
We will enjoy watching the ongoing Twit show and hope that out freedom of speech makes a return on Musk's blue bird platform.
Update: Musk to fire 50% of Twitter staff on November 4th.  Good Start! Next,  fire the moderation board!
—GrrrTeam
Follow @grrrgraphics on GAB, TRUTH SOCIAL, PARLER, INSTAGRAM, TELEGRAM 
or join us at The Garrison!