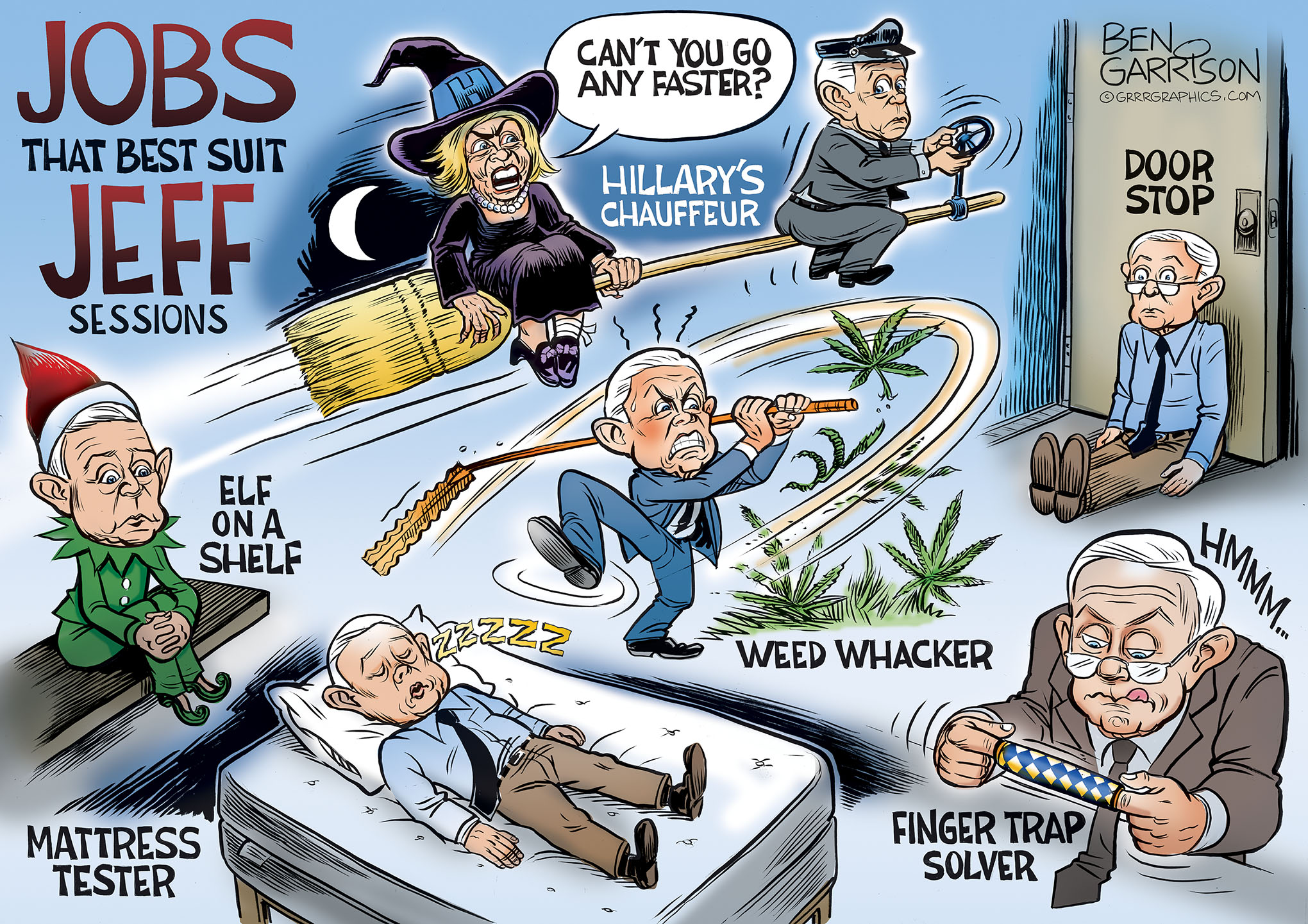 Jeff Sessions spent two years as Trump's Attorney General.
Sessions has resigned at the Presidents request, which is a polite way of saying he was fired.
Jeff will be looking for a new career now and we have come up with a few helpful suggestions.
During his tenure as AG, the Deep State Swamp remained undrained. The corruption at the FBI was unchecked, and Hillary remains free despite her string of traitorous crimes. Instead of doing his job and meting out justice, Sessions attacked a plant. He hates marijuana.
Hillary once said 'If Trump is elected, we all hang.' Thanks to Jefferson Sessions, Hillary and the corrupt traitors backing her got a reprieve. A sure sign that Jeff Sessions is a member of the Deep State? He received praise from them. The lefties are condemning the president for firing him. Jon Watkins said it best, "If communists like Sessions, then you KNOW he is one of them!" 
Sessions had many fooled. We thought we were getting a bulldog ready to snap at Hillary's cankles. Instead, he recused himself. He basically became her lap dog. As it turned out, ol' Jeff was merely sleeping. Rip Van Sessions got his wake up call—he was fired.
Matthew Whitaker was named Acting Attorney General and took over the Mueller investigation. He said he will not recuse himself from the Russia probe and according to associates he won't approve of a presidential subpoena either.
—Ben Garrison
Original Ben Garrison Art now available to Collectors World wide! Click to Reserve your Original Art Now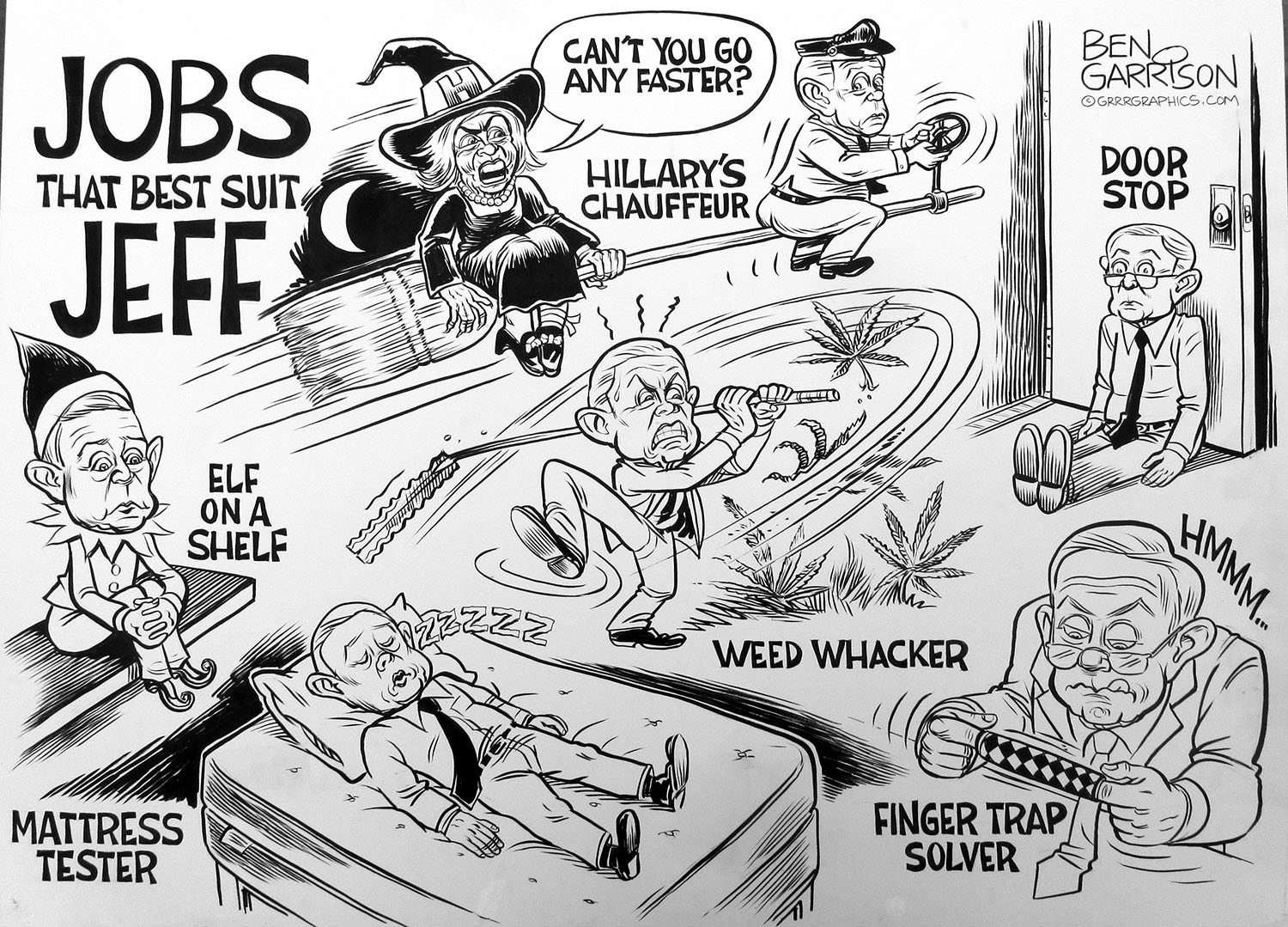 Get Ready For 2019 ! 
12 MONTHS OF BEN GARRISON CARTOONS GUARANTEED TO SEND SNOWFLAKES SCURRYING INTO THEIR "SAFE SPACE"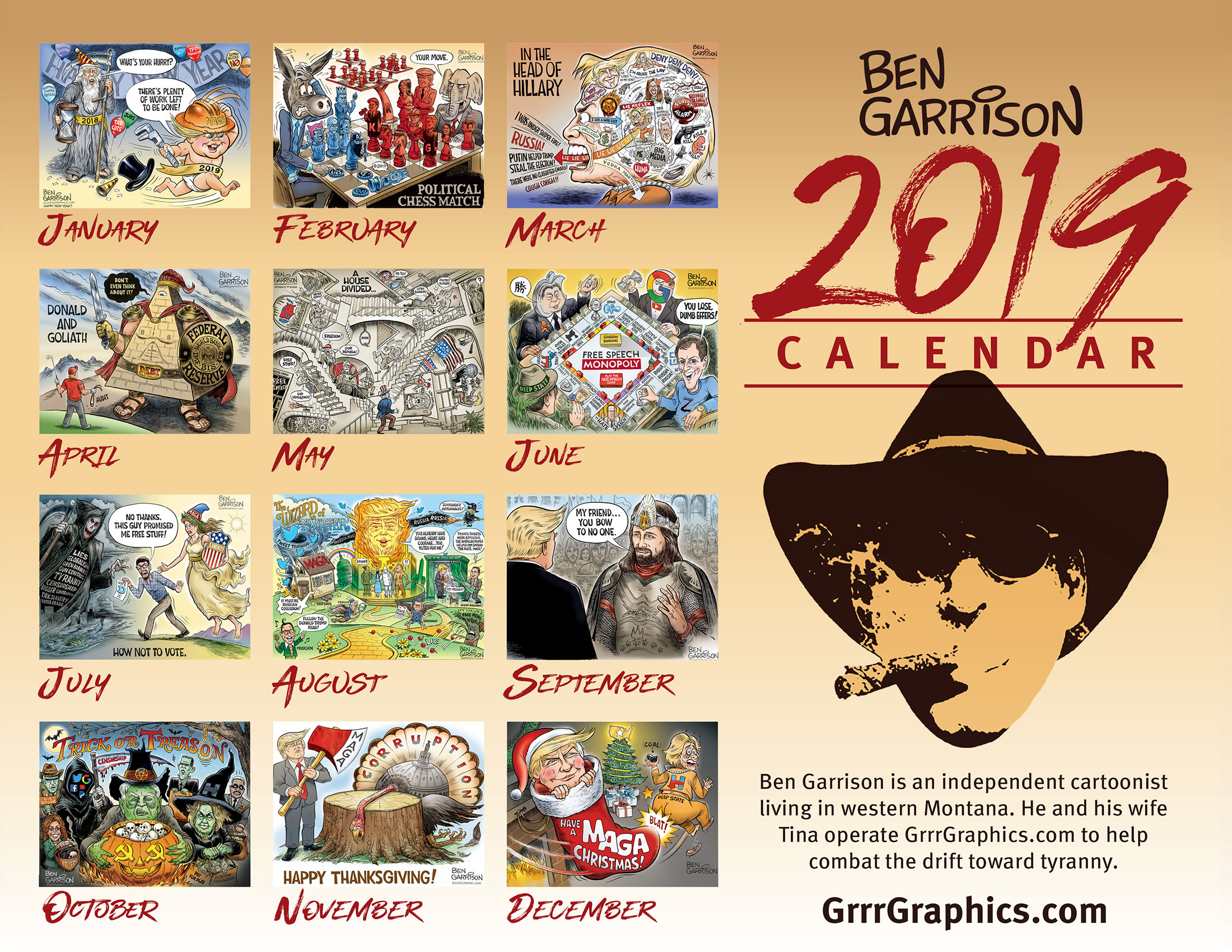 Calendar and Christmas cards available for pre-order now! Click to reserve
Plus:
Have the most Merry MAGA Christmas with our New Ben Garrison Christmas cards- Perfect for the Merry Deplorable in your circle!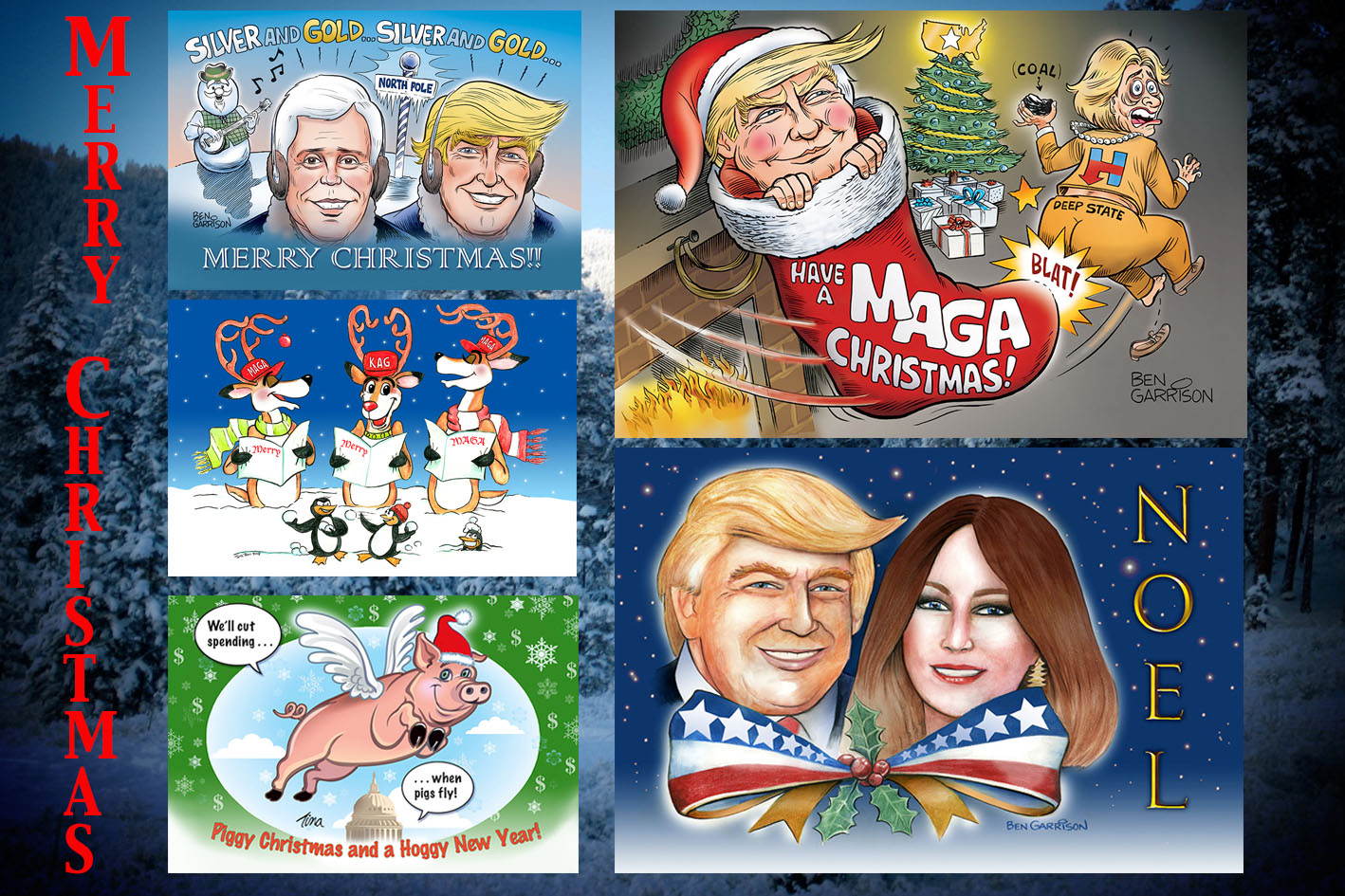 Calendar and Christmas cards available for pre-order now! Click to reserve