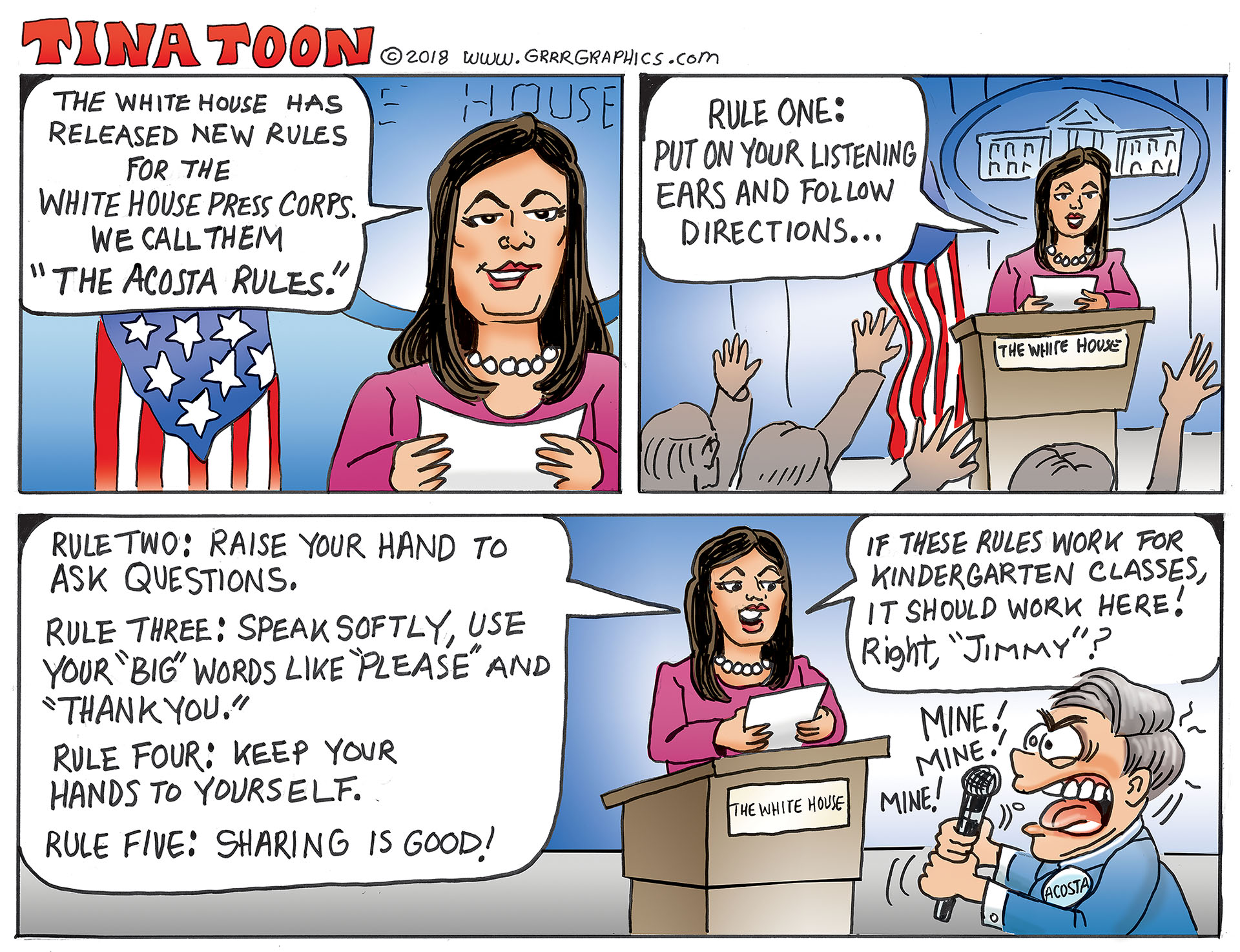 Sarah Sanders gets it right. 
White House released the new rules of conduct for the Press Corps.
Read the new rules released by the press office below:
(1)    A journalist called upon to ask a question will ask a single question and then will yield the floor to other journalists;

(2)     At the discretion of the President or other White House official taking questions, a follow-up question or questions may be permitted; and where a follow up has been allowed and asked, the questioner will then yield the floor;

(3)    "Yielding the floor" includes, when applicable, physically surrendering the microphone to White House staff for use by the next questioner;

(4)    Failure to abide by any of rules (1)-(3) may result in suspension or revocation of the journalist's hard pass.
Think Jim Acosta will follow the new rules?  I think "Jimmy" is in for a "time-out".
Tina
Original Tina Toon Available- Now in a LARGER SIZE! Comes with signed color print!
Thank you for the support! You can order your 2019 wall calendar here Click to Order
Christmas Cards in Stock- Limited quantities! Order now