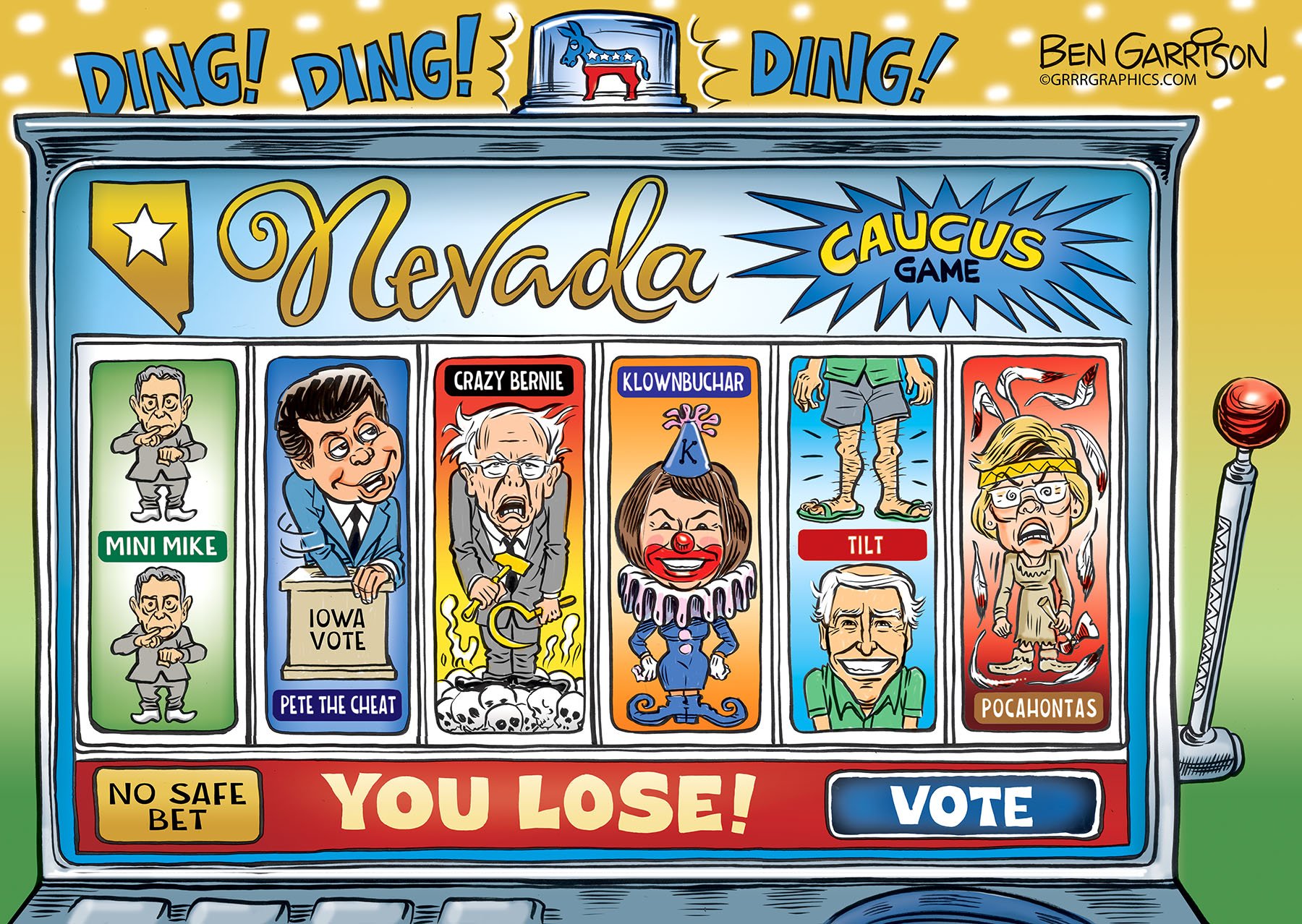 If They Win You Lose
The latest Democratic debate took place last night. Unfortunately it looks like "what happens in Vegas, doesn't stay in Vegas."
Michael Bloomberg was the main event. The multi-billionaire was promptly targeted by the others and in particular, by Elizabeth Warren. Pocahontas called him to task for his sexual harassment. Mike apologized for his 'stop and frisk' program. We don't like Mike, but he should never apologize to an radical SJW such as Warren. Expressing remorse is blood in the water to the angry shark that is Warren. Bloomberg was the clear loser in the debate.
The winner may have been Biden. I expected the one-man gaffe machine to foul up again and go on tilt, but he didn't. He'll foul up again soon enough.
Bernie's health was called into question. The senator is pushing 80 and already had a heart attack late last year. He claims he's in good health so we will take him at his word. However, his socialism is very unhealthy for our country. Sanders loves Denmark, but what the old commie really wants is Soviet Russia, complete with gulags. Thankfully, he will have little chance against Trump, and most of the Democratic elite know this. They will do all they can to prevent him from getting the nomination.
Mayor Pete Buttigieg was rather truculent toward Senator Amy Klobuchar, and she apologized for getting things wrong.
The Democrats all pushed 'climate change' and said the planet was doomed in 10 years if we didn't again sign on to the Paris Accord and the Green New Deal, which would destroy jobs and our economy. They all want to carry out the global elite's desire for de-industrialization and population growth.
We noticed Pete kept saying 'climate science,' to strengthen the bogus argument. They like to throw out the word 'science,' because we aren't allowed to question their science without being called 'ignorant' or a 'science denier.' Science can be corrupted like anything else, though. After all, scientists are human and can be bought off.
It's a jackpot situation for the Democrats. I use the word jackpot in its negative sense–a tumbling, out of control disaster. None of them have a chance to beat Trump.
There's no safe bet with the Democrat party.
—Ben Garrison
We need your support in getting Donald Trump reelected! Your purchase goes toward our country, the MAGA MOVEMENT, and President Trump!
OMG BOOK BUNDLE (3 Books)
$79.00
"OMG BUNDLE": THE ORANGE MAN GOOD TRIPLE BOOK BUNDLE!
A Deplorable Gift for MAGA Patriots!! Perfect for your close patriot, family or friend.
Our three most popular cartoon books in one bundle: "The 2016 Election Collection" cartoon book, the "Lock Them Up" cartoon book, and the "Orange Man Good"  cartoon book!
Added FREE gift: Cartoon Sticker
Own hundreds of your favorite cartoons…. and SIGNED by the one and only Ben Garrison himself, adding priceless value to these collectors items down the road…
Over 400 pages of cartoons!
Your purchase helps us raise awareness of ELECTION FRAUD, STOLEN ELECTION, THE DEEP STATE, and lets them know that you are a TRUE PATRIOT who loves the USA!
Order yours today by clicking the "Add To Cart" button below. (Multiple orders of this bundle = greater support for us and AMERICA!)
UPDATE: SHIPPING TO AUSTRALIA AND NEW ZEALAND HAS RESUMED! THANK YOU FOR YOUR PATIENCE
Available on backorder
Description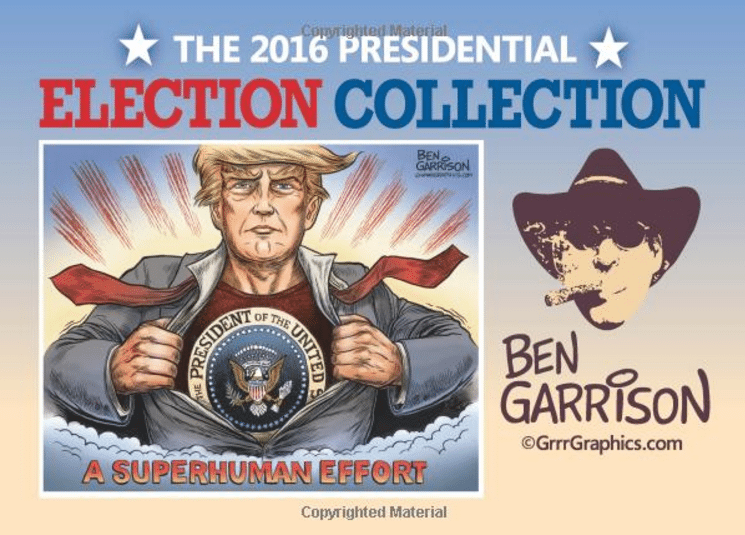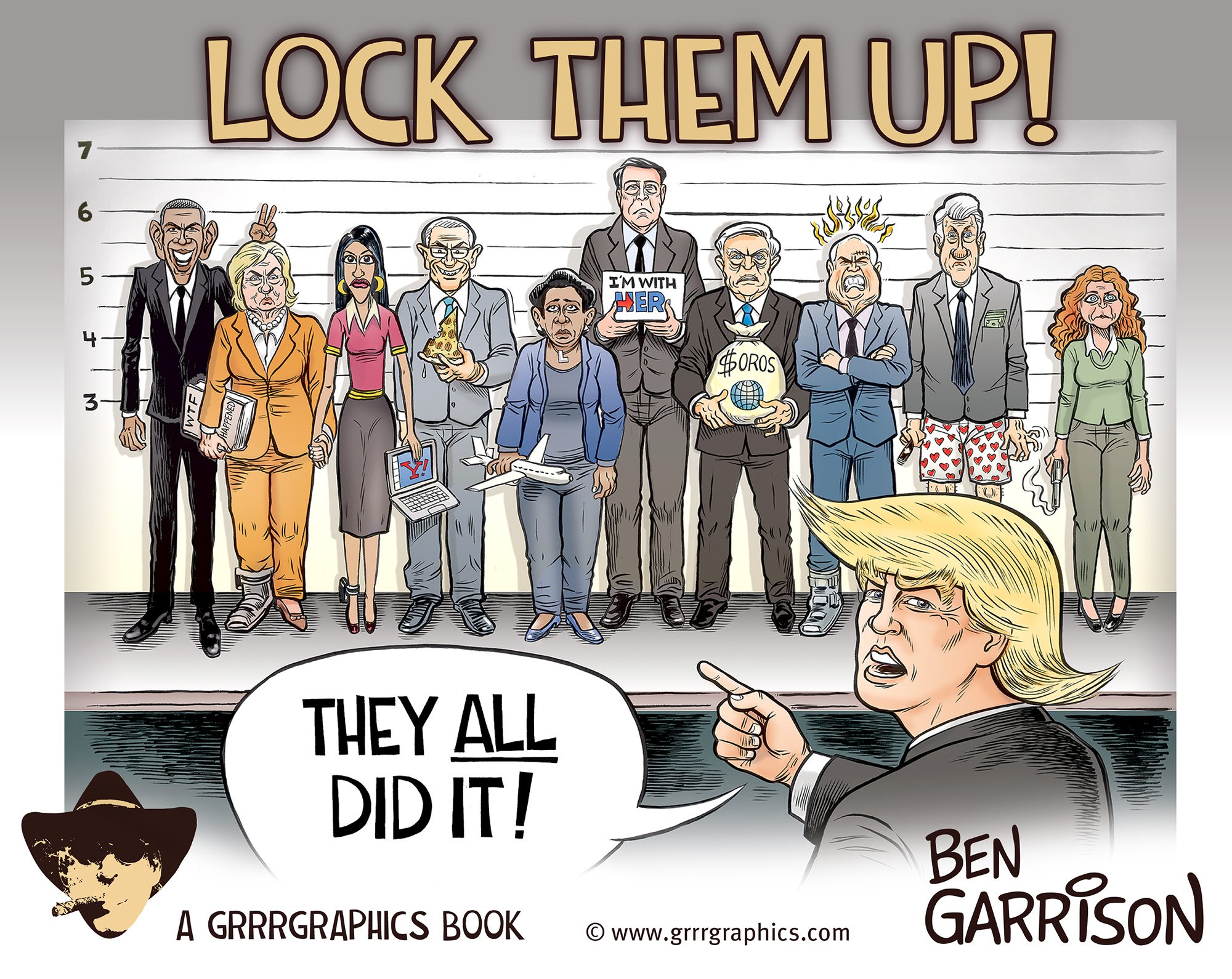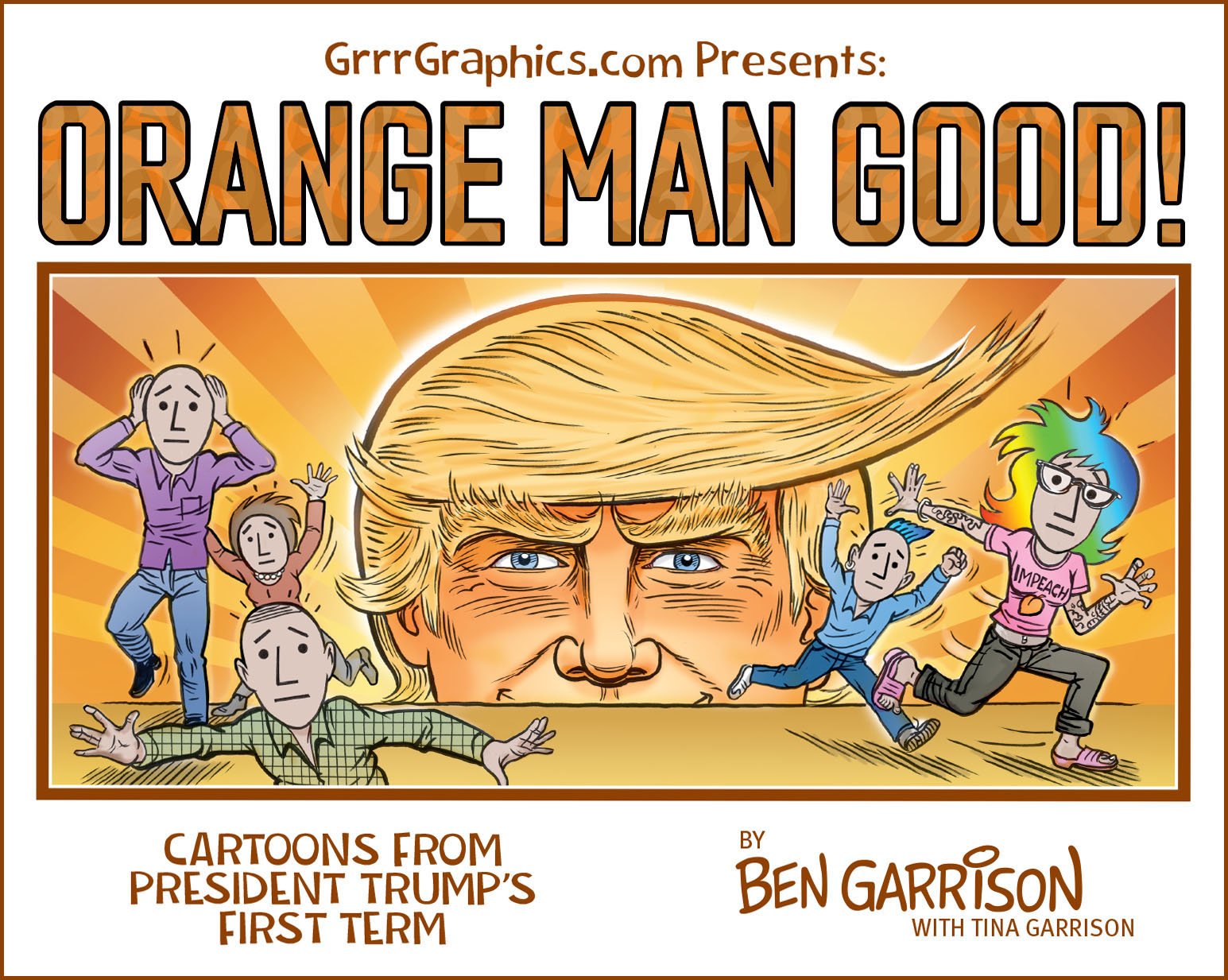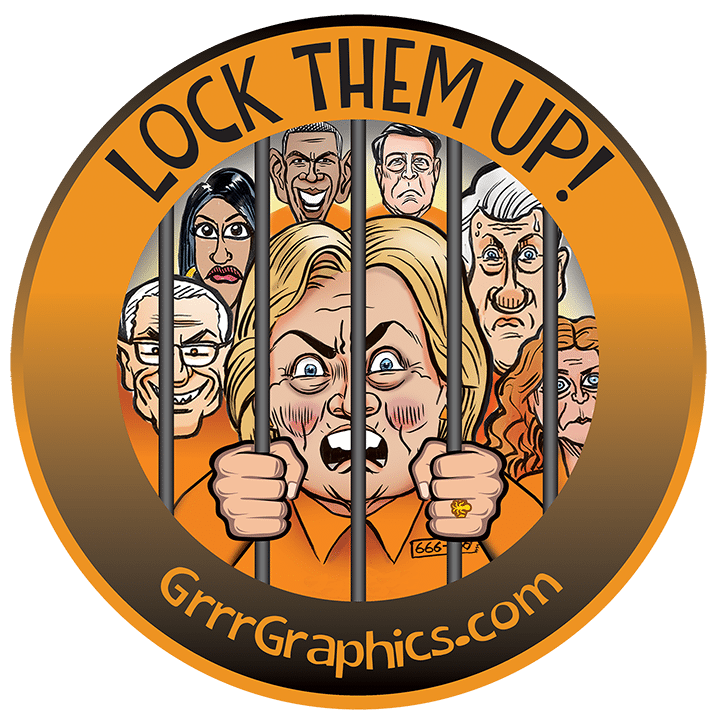 SIGNED Election Collection Book: 
Book includes all  cartoons drawn during the 2016 election. The book has 114 cartoons plus six cartoons that have never been released to the public.
Product Details
Paperback​
142 pages
Full Color
Trim size 8.25″ x 6″
Language English
Publication Date March 4, 2017
SIGNED LOCK THEM UP Book
Product Details
Paperback​
140 pages
Full Color
Trim size 8.5″ x 7″
Language English
Publication Date May 16, 2018
SIGNED ORANGE MAN GOOD BOOK
Product Details
Paperback​
148 pages
Full Color
Trim size 8.5″ x 7″
Language English
Publication Date Oct 19, 2019