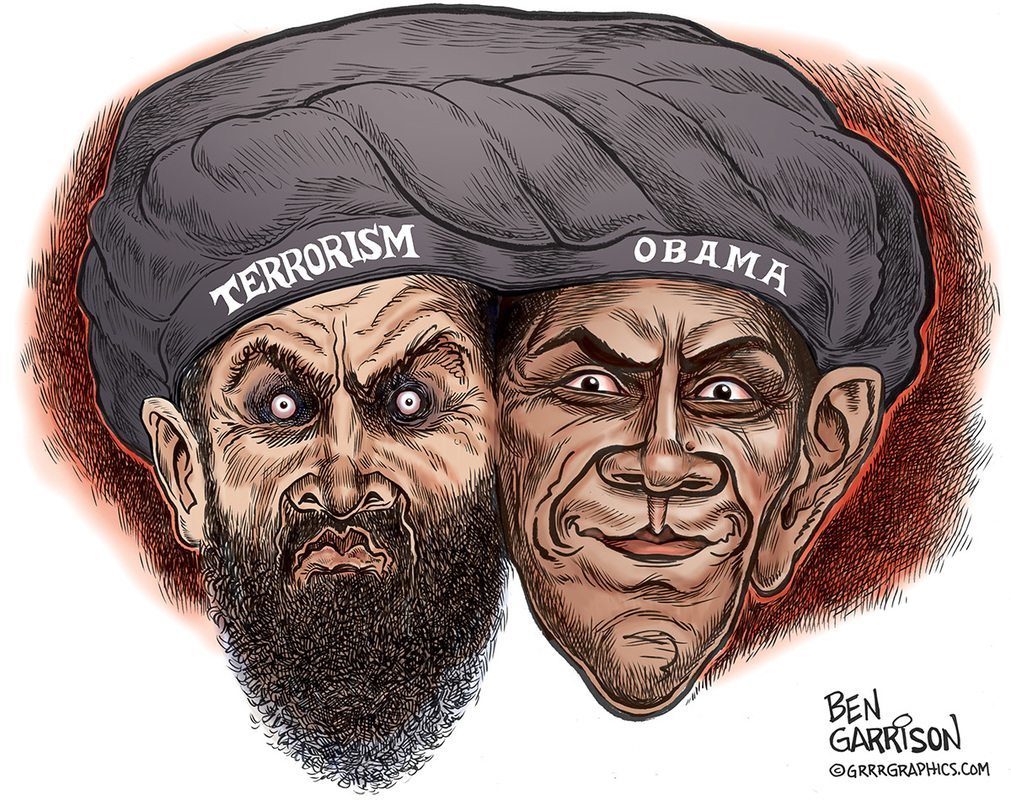 Original Post Below
Our president is a terrorist. At least, he seems to be allowing it into the country via the import of thousands of Syrian 'refugees.' Most of them are young men of military age. Many are radical muslims who are intolerant of any other culture or religion. Many seem to enjoy cutting off heads and blowing stuff up.
We should have listened to Ron Paul and stayed out of Middle East turmoils. Instead Obama has decided to aid and support Syrian rebels, a group that spun off ISIS. So we are supporting a group from which ISIS came from and then we're battling that same group in Iraq and elsewhere. Obama is also battling ISIS along with Russia because they are supporting Hassad and also battling ISIS while at the same time Obama wants to depose Hassad and risk WWIII with Russia and…well, it gets confusing, doesn't it?
Stop the Censorship of Truth- Click to make a one time Donation 
It may all be intentional. By flooding Europe and the West with radical Muslims, division and conflict are created. We just saw the results in Paris. Now Obama wants to bring that hullabaloo to America. He's of like-mind with the terrorists. America has neither the need nor obligation to import people from war-torn countries. There's plenty of room in Saudi Arabia for them to go—but of course the Saudis say 'no!' In the Middle East, there is contstant strife. Shiites vs. Sunnis. Hezbollah vs. ISIS and Israel vs. Iraq and Palestinians vs. Israel and Russia and Assad vs. al Qaeda and Iran vs. Saudi Arabia…and, well it goes on and on, doesn't it? Obama wants to bring it here. Perhaps his masters want that to happen in order to break up countries, thus helping them to usher in globalism and a one-world religion—probably Islam. No thanks, Obama. Obama is most likely a Muslim himself. So, Obama…if you want to 'welcome' in people who want to blow us up, why not invite them to your place? Let them camp out on the White House lawn. YOU pay for their well-being. 
Oh—and you won't be confiscating our guns before the end of your term, either.   No, I don't hate Muslims. There are millions of them who are not terrorists. Yet too many coming into Europe aren't assimilating. They are taking advantage of 'political correctness.' Maybe this is a big wake up call. Stop committing suicide by political correctness, Europe. You're not 'racist' or evil if you show common sense and close your borders.
—Ben Garrison