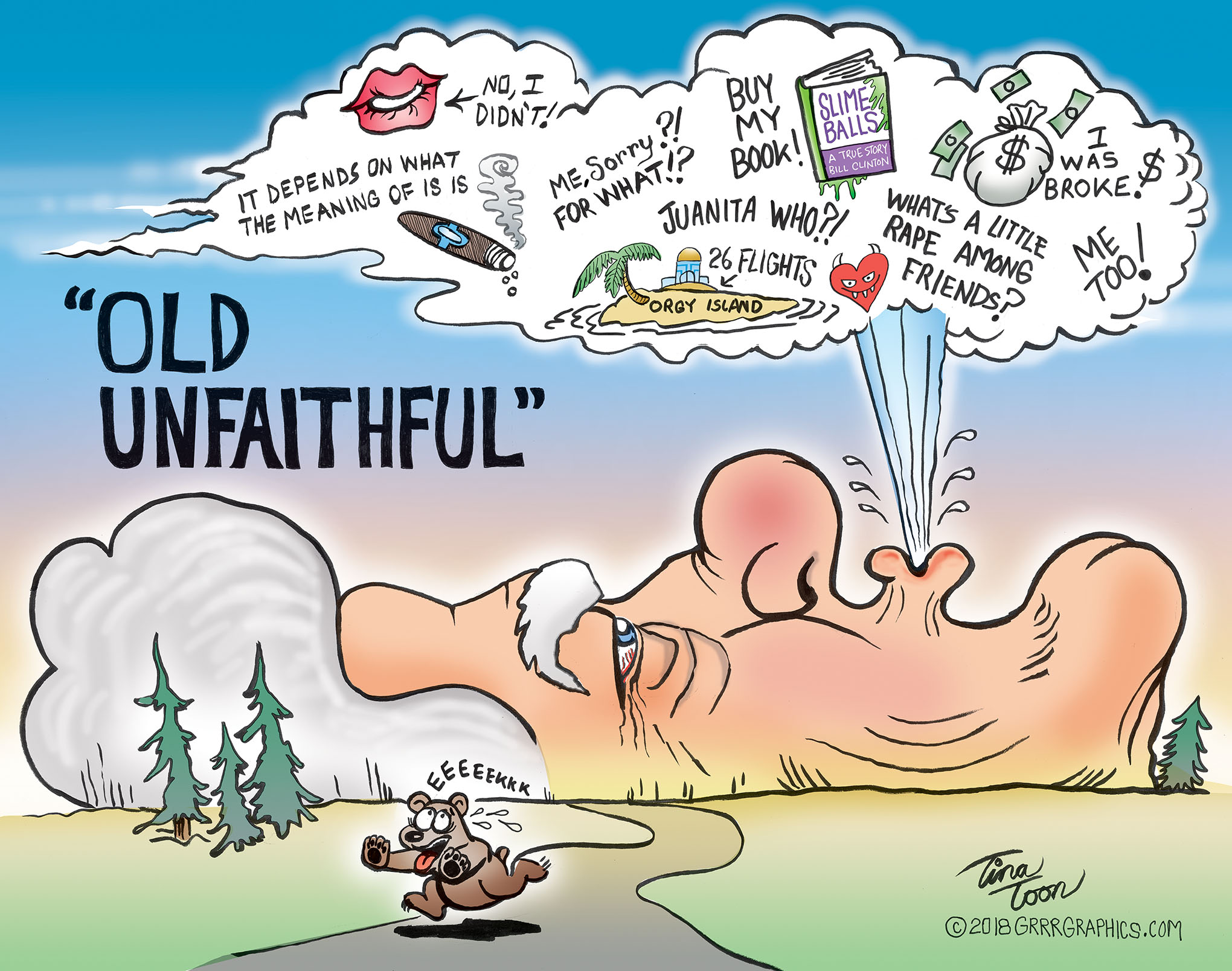 Bill Clinton erupted in a weekend NBC interview.
He was asked if he ever apologized to Monica Lewinsky for their oval office escapades.
"Old Unfaithful" blew his top and played the victim card.
Clinton had a melt down and asked if JFK would resign over his affairs, comparing himself to John F. Kennedy.
Slick Willie also complained about the fact that he was "broke" when he left the White House. (Maybe that's why Hillary took the silverware?) He neglected to mention that he is worth 80 million today and the Clinton Foundation is worth billions. (Been to Haiti lately Bill? Nope, but the 26 flights to Orgy Island were a blast!)
Donald Trump Jr. also blasted "Old Unfaithful" in a tweet,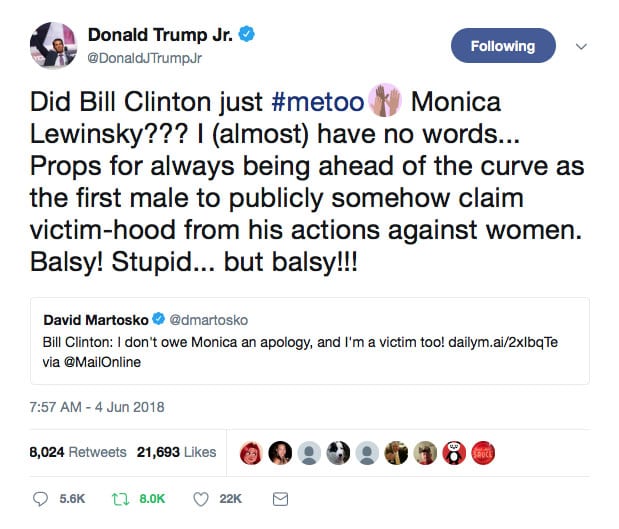 Bill Clinton is a rapist, just ask Juanita, Monica, Kathleen, and the rest of the women he attacked like an Arkansas hound dog.
Bill Clinton's legacy is thus: impeachment and a blue stained dress.
Tina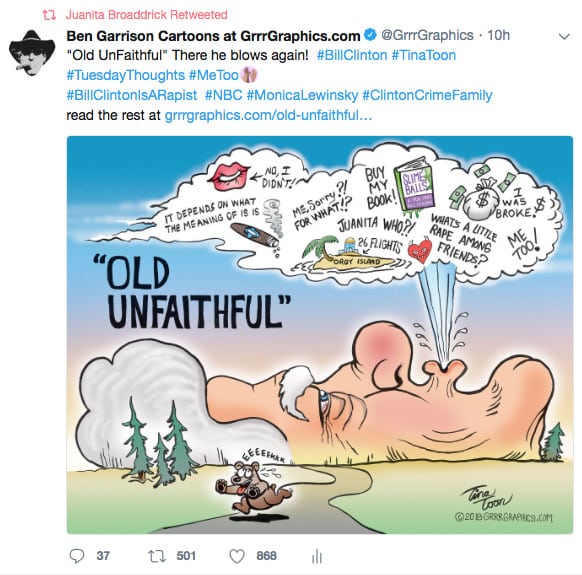 Order Your ULTIMATE MAGA BOOK BUNDLE today!