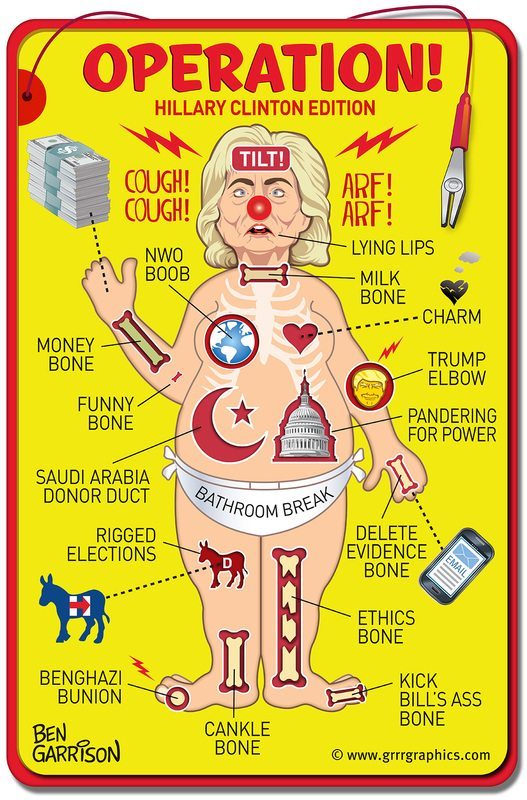 Hillary's game is in trouble. She has obvious health problems. So play the game and help her out.
BG
PS. Thanks to the Anon on twitter who gave me this idea last night- Wish I had time to draw all the great ideas people give me- with your help maybe one day I can!
Get Our Most Shocking Politically Incorrect Cartoons Direct To Your Inbox.
Cartoons So "triggering", we don't dare publish! Sent direct to your email! See the latest Viral Ben Garrison Cartoon. Receive Special Offers Just For Subscribers Only. Get GrrrNews
THE GARRISON is now Live – Join Ben at Cartoon Headquarters!
 THE GARRISON- an online Community for MAGA Patriots!  A fun and engaging way to support the MAGA movement and RED WAVE CARTOONS!