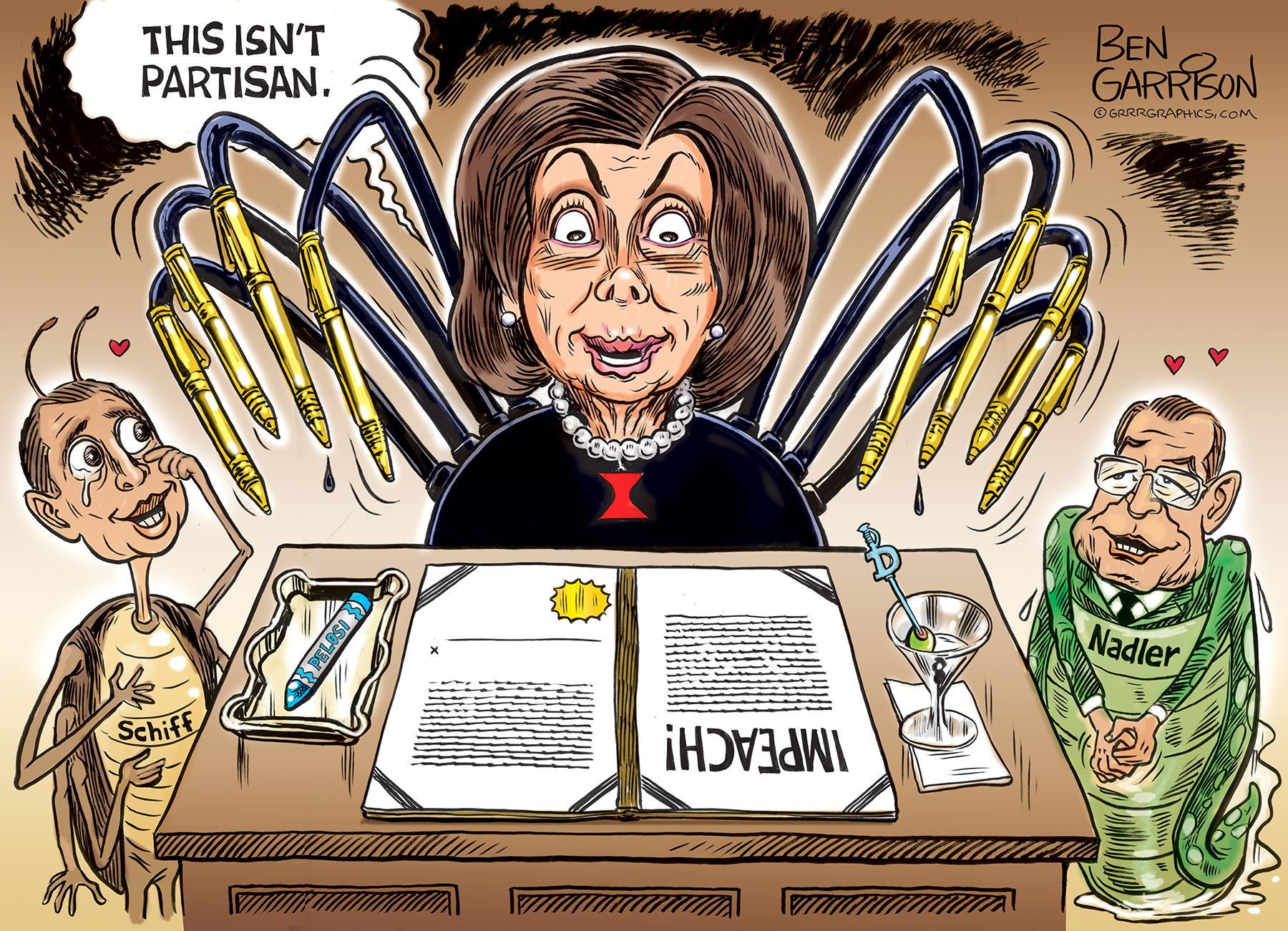 As we watched Nancy Pelosi sign the articles of impeachment, we were overcome with disgust. What was supposed to be a sad and somber affair (her words), was unnecessarily made into a pompous and grandiose spectacle. Each letter of her name was signed individually with a separate golden pen. Clearly she was enjoying herself as she attempted to aggrandize the 'historic' manufactured spectacle.
We know the whole impeachment charade was planned for three years. Nothing is real with the Democrats.
As I watched her, I got the impression of a black widow spider holding many of those pens at once. This cartoon immediately sprung to mind, and since I was making her into an arachnid, I decided to make Schiff as a cockroach and Nadler into a slug-like creature. Why not? After all, they are disgusting traitors who are carrying out a coup against a lawfully elected president.
Pelosi is drunk with power.
She repeatedly talked about the founding fathers and Constitution, but her words ring as hollow as her empty vodka bottle. She's about power and money and that's all. Her shame has now been passed onto the Senate for trial. Trump should be exonerated, and quickly.
Pelosi should be condemned, and perpetually mocked forever.
—Ben Garrison
Own A Ben Garrison Original Cartoon- An Investment in American History!