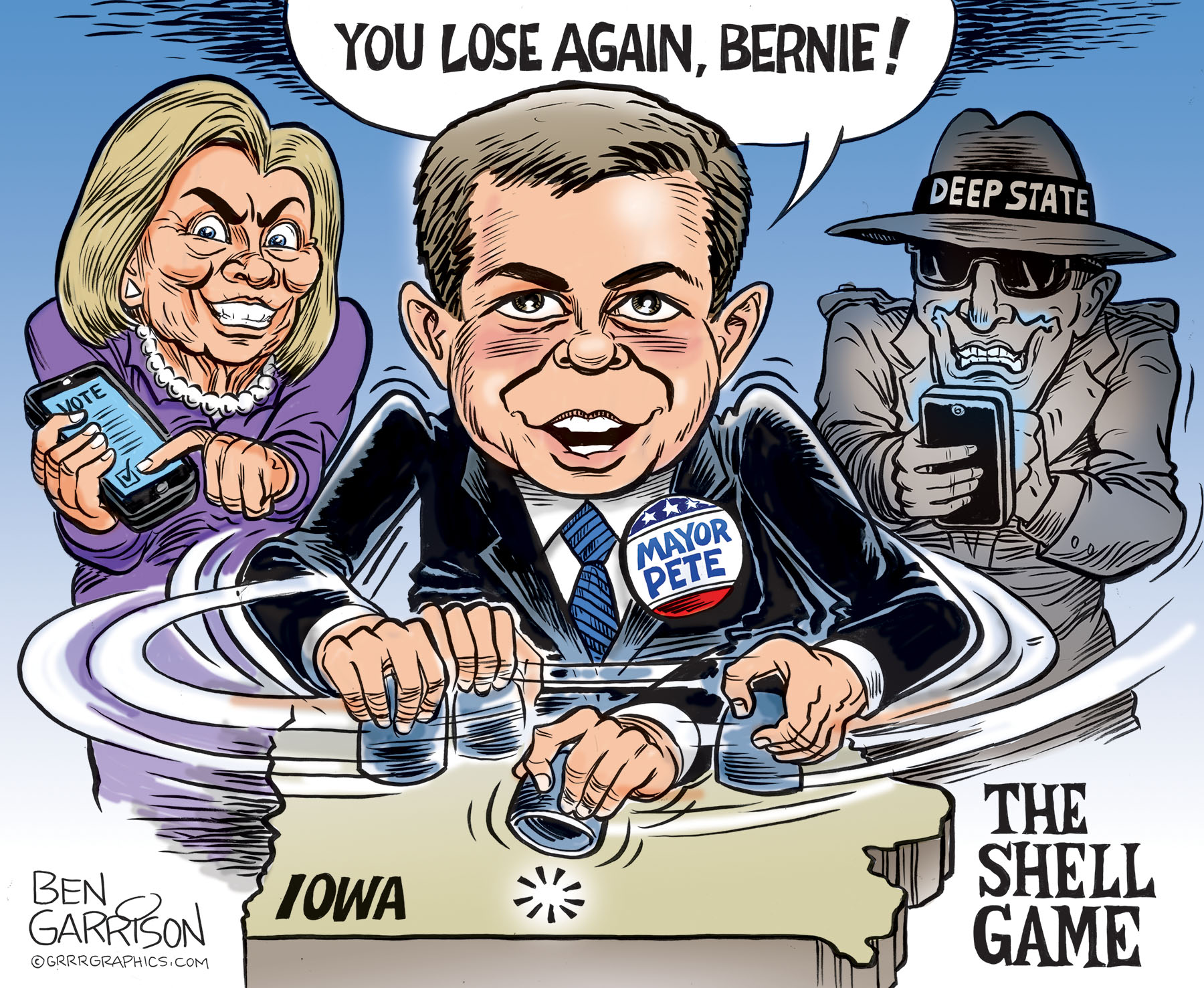 Pete The Cheat
A judge ruled that the DNC can do whatever it likes—and it has. Hillary Clinton still rules the party and so naturally she's rigging the game against Bernie Sanders once again.
Pete Buttigieg, also known as "Pete the Cheat" invested tens of thousands of dollars in the software company that purposely bungled the count to favor the mayor. The software company is populated with pro-Hillary people, of course. Mayor Pete also has ties to billionaire donors as well as the CIA and Deep State, including George Soros. Apparently the Mayor of Whoville is their choice going forward and I hate the expression 'going forward.' They do not want the old, corrupt and backward white man, Joe Biden. They especially don't want the most honest and authentic smart woman in the race, Tulsi Gabbard. She's been totally blacked out by the Deep State mass media and the Democrat Party.
Look for more 'in your face' rip offs and dirty tricks as the primaries go forward. The will of the voters be damned. 
—Ben Garrison
We need your support in getting Donald Trump reelected! Your purchase goes toward our country, the MAGA MOVEMENT, and President Trump!
Sale!
Superhuman Effort Limited Edition Signed Print
Officially signed by Ben Garrison
24″ w x 18″ h  print on high quality heavy weight paper
Shipped in a mailing tube
Special Edition: The biggest prints we have ever made! Only 10 At this Special Price!
Advertised as being "the best political cartoonist" in the world, Ben Garrison presents, "Superhuman Effort!"
This is a special limited edition print–meaning Ben Garrison will sign it + number your print (and add any personalized notes you may choose)
Only 100 will ever be printed.
Your purchase helps us raise awareness of ELECTION FRAUD, STOLEN ELECTION, THE DEEP STATE, and lets them know that you are a TRUE PATRIOT who loves the USA!
Order yours today by clicking the "Add To Cart" button below. (Multiple orders of this print = greater support for us and AMERICA!)
10 in stock
Description