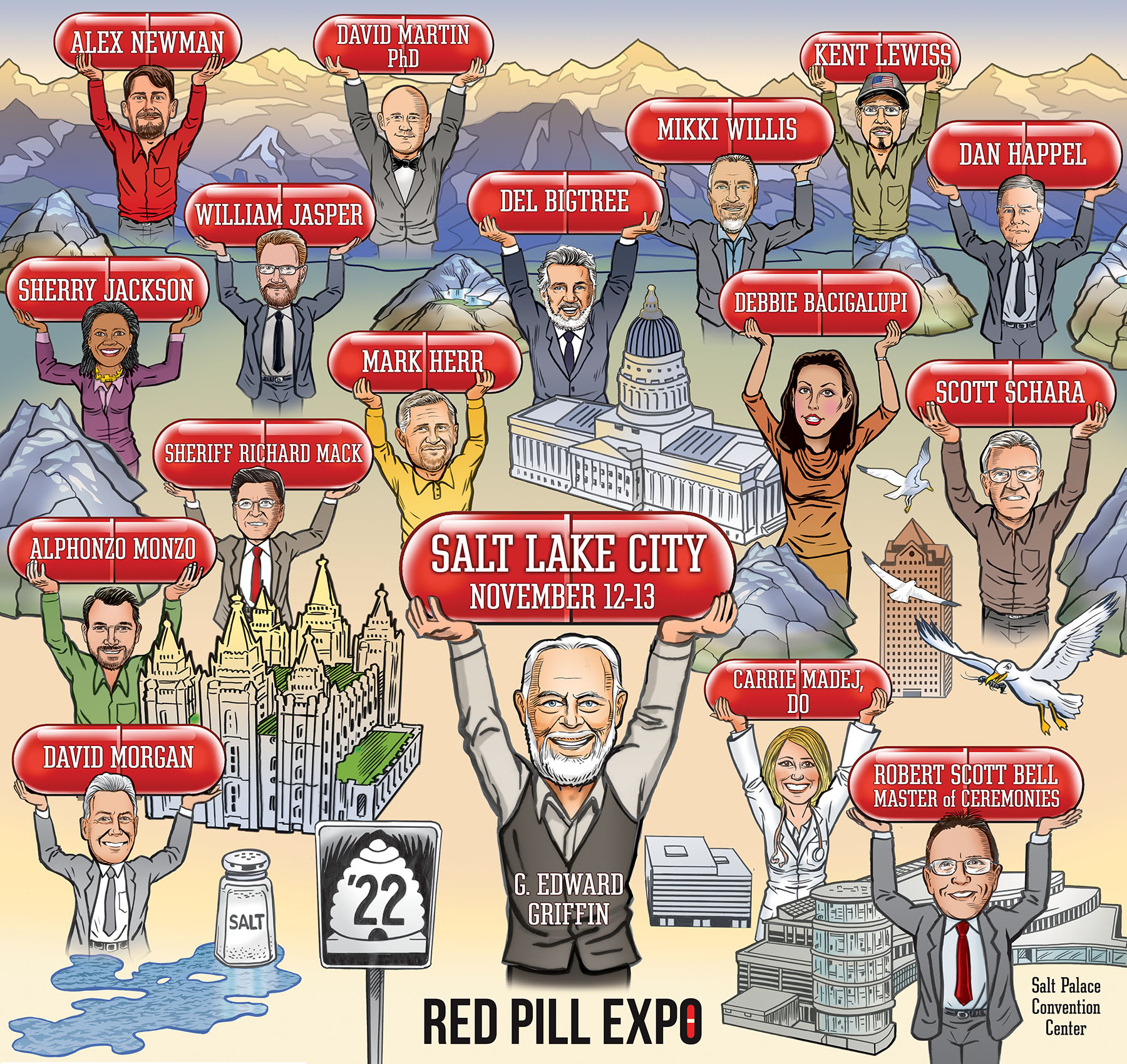 Mark your calendars! The Salt Lake City Red Pill EXPO is here! Don't Miss it!
The popular Red Pill Expo is taking place 11/12/2022 – 11/13/2022 at the Salt Palace Convention Center, Salt Lake Marriott Downtown at City Creek.  Join G. Edward Griffin, Author of Creature from Jekyll Island, Founder of Freedom Force, creator of Red Pill Expo and a whole lot of red pilled speakers.
Enjoy a wonderful time mixing with with people who value our freedoms and liberty.
Learn more at Red Pill Expo.org!
Thank you to Ben Garrison for the cover design!
Stay Tooned for New Cartoons
Follow @grrrgraphics on GAB, TRUTH SOCIAL, PARLER, INSTAGRAM, TELEGRAM 
or join us at The Garrison!
Support MEGA MAGA cartoons with a monthly donation at Subscribestar in one easy click!