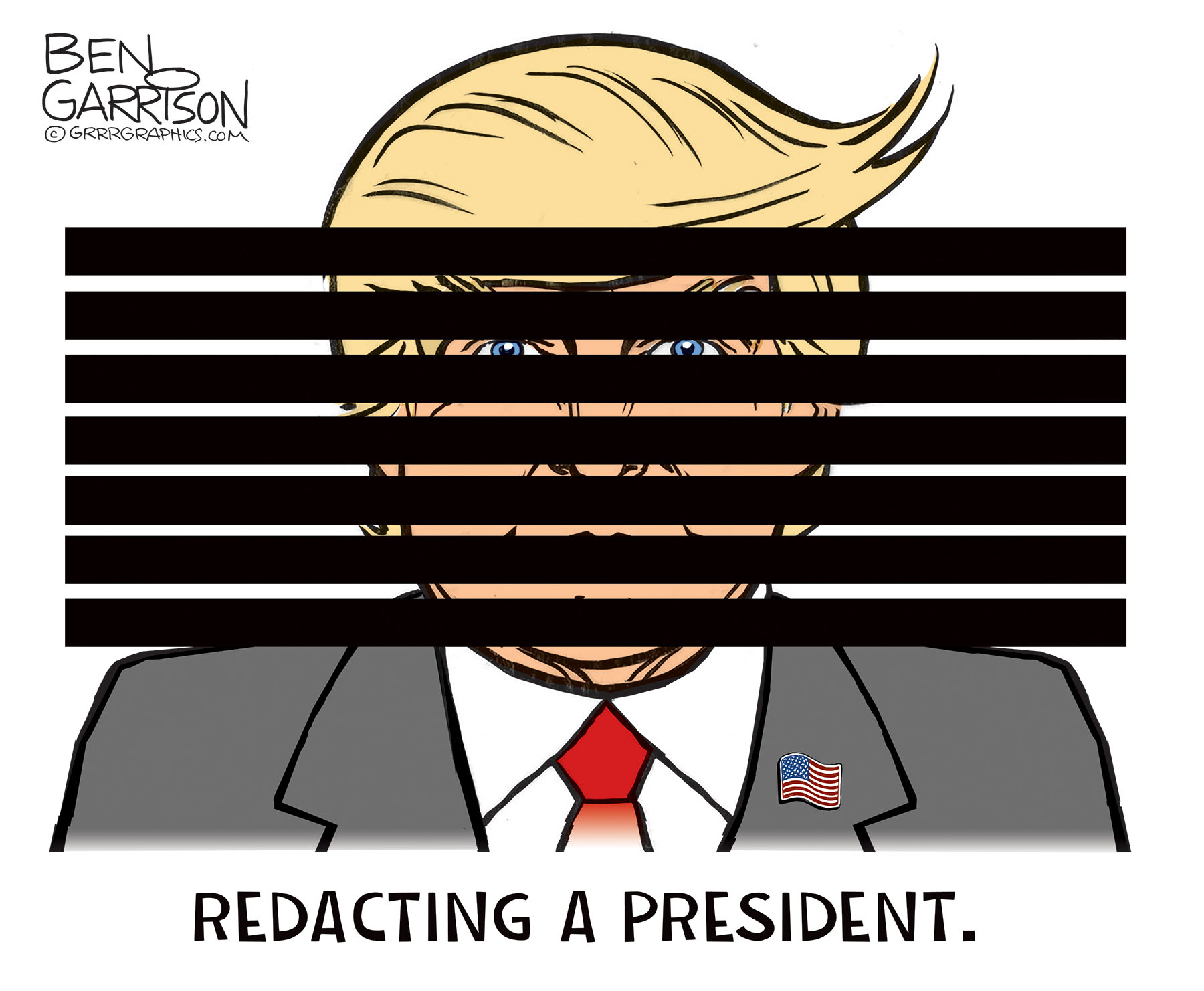 It has become painfully clear that the FBI has become a criminal organization.
They should arrest themselves. The heavily redacted Trump affidavit only underlines the criminal connection between the DOJ and the FBI. Both are doing their best to destroy president Trump. Their hope is they can land a criminal indictment that will prohibit President Trump from running again.
In fact, they would completely redact Trump's presidency and his accomplishments if they could. They would love to 'memory hole' Trump if they could, similar to the censorship in Orwell's '1984.' In fact, Biden and his handlers would love to redact all of Trump's followers. That's why Traitor Joe has labeled all us MAGA-minded Trump supporters as 'fascists.' That's right, patriots who want the best for America are now viewed as fascists in the eyes of Democrats and their muscle, the FBI.
Sign up for the Grrrgraphics newsletter and never miss a cartoon- Click to sign up today
The corruption will continue until the Democrat Party is soundly defeated in the midterms. That might not happen if they're allowed to steal another election. If that happens, their banana Republic will become a rotten banana Republic.
It's time to redact the criminals who are trying to redact Trump, a lawfully-elected president.
— Ben Garrison
Cartoon available as a signed print – order your print and support President Trump through MAGA Cartoons! Click Now
Follow @grrrgraphics on GAB,TRUTHSOCIAL PARLER, INSTAGRAM, TELEGRAM 
You are invited to join me on SubscribeStar- a Pateron alternative, for exclusive cartoons and behind the scenes look at GrrrGraphics, Click to Join!
Or Make a Small Donation and support Cartoons