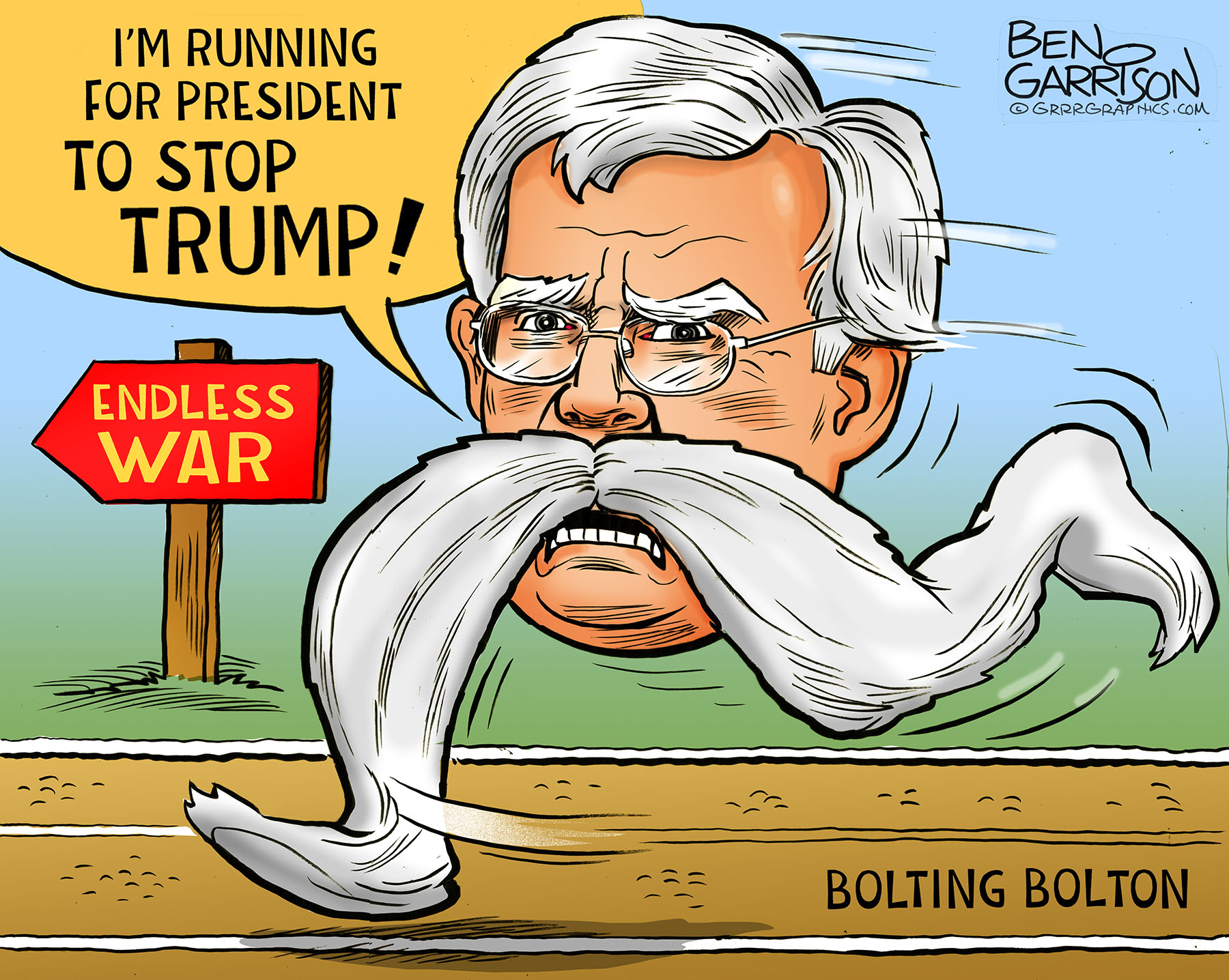 Cartoon Published December 6th, 2022
Revoltin' Bolton Threatens to run for President
Don't make me laugh. Bolton is about as popular as Jeb "Please clap" Bush!
The notorious war monger and former national security advisor John Bolton said he was considering a presidential run to stop Trump from ruining the Republican party.
Bolton was just one in a long line of Trump back stabbers. He's also a dangerous man. He enjoyed sparking regime changes in other countries and constantly recommended outright war. Any war. He's a Bush man.
Will you stand up for America? Fight the DC UniParty by supporting our cartoons- Click to Donate Today! It's EASY!
It's unlikely American conservatives will vote for Revoltin' Bolton. We at GrrrGraphics recommend that he stays retired. He can keep busy by taking care of his mustache.
— The GrrrTeam
Follow @grrrgraphics on GAB, TRUTH SOCIAL, PARLER, INSTAGRAM, TELEGRAM 
or join us at The Garrison!
GRRRGRAPHICS 2023 FUNDRAISER STARTS WITH A VERY SPECIAL OFFER.
Three signed and numbered RARE BIG BOOKS have been donated back to GrrrGraphics for our fundraiser.
This is a rare opportunity to own a Ben Garrison Big Book (Only 1000 published in the world)
From more info please click here!