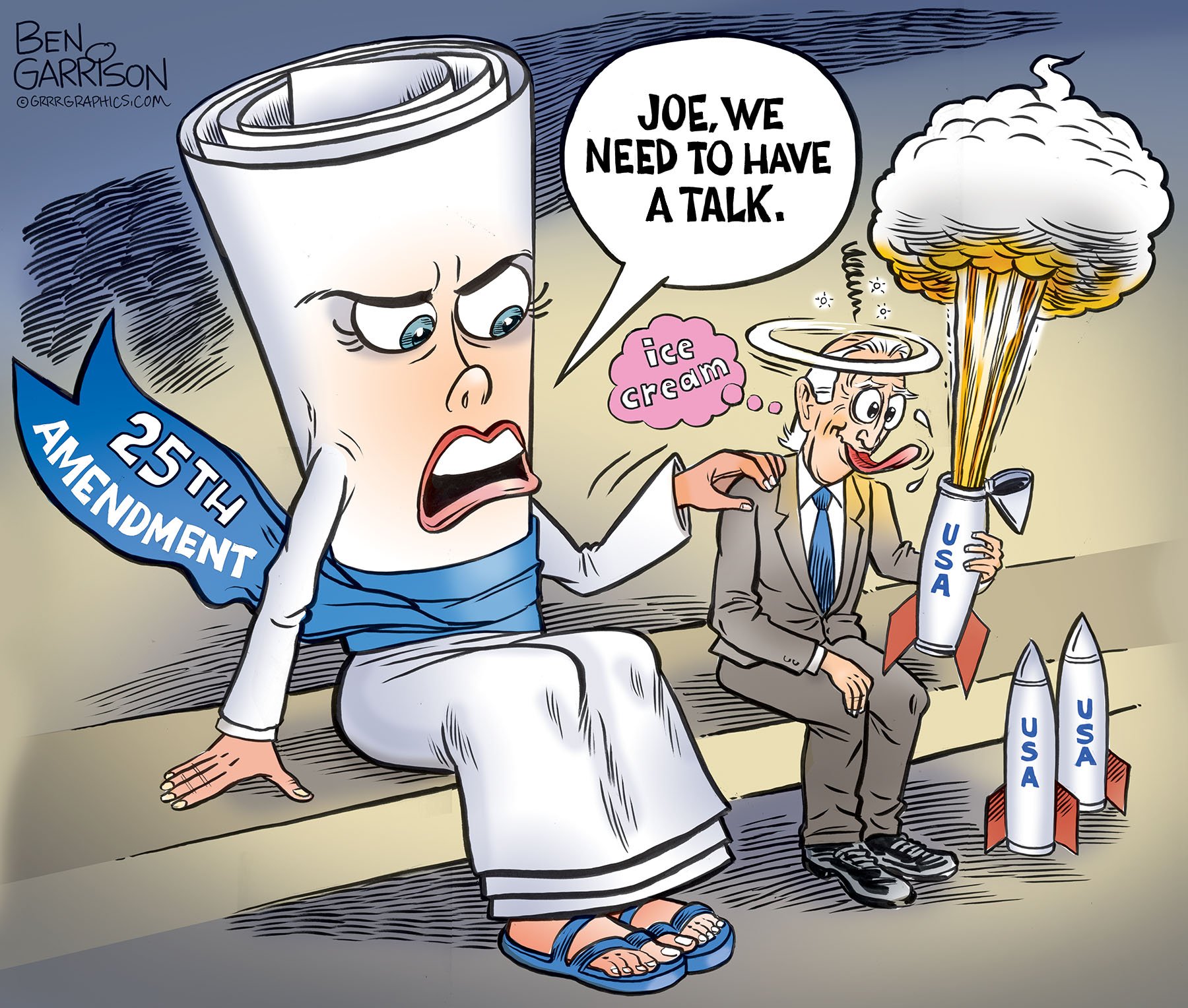 Joe and Cackles Gotta Go
When Sleepy Joe Biden strays off script, egregious mistakes almost always result.
While in Poland he called for 'regime change' in Russia. When the US engages in regime change it really means war. War with a nuclear power is the last thing we need. Joe can barely string together a coherent sentence. His cognitive decline is obvious and alarming. The so-called leader of the free world could end up causing nuclear war due to a verbal gaffe.
It's time for Joe to go. He was installed in the White House after the election was stolen for him. The mainstream corporate media and his staff have tried in vain to cover up what is obvious to everyone: Joe is a corrupt figurehead kept in power to run the globalists' game plan.
Joe said it himself. He's not an America-first leader. Rather, he's a globalist New World Order functionary who is also corrupt to the marrow.
Joe was caught on camera snarfing down a big slice of jalapeño pizza. Usually the troops are served before the leaders eat, but Joe didn't know this or didn't care. He ate like the animal he is and then regretted it. Spicy pizza is young man's food and hungry Joe apparently forgot that. I hope he packed some extra diapers.
Dementia Joe needs to be removed from office. It is crystal clear that he's qualified only for a rocking chair. Joe needs to take some medical tests to determine the severity of his mental decline. Then we need to invoke the 25th Amendment and remove him from office. If we don't, he could easily talk us into nuclear war. 
— Ben Garrison
PS.  President "Cackles  I think not…
Tina
Follow @grrrgraphics on GAB, TRUTH SOCIAL, PARLER, INSTAGRAM, TELEGRAM 
or join us at The Garrison!
We are fundraising for 2023, You can also keep GrrrGraphics online with a purchase!  Visit our Best sellers! Click now!
Please Support Ben's Work Visit Our 2023 Fundraiser at GIVESENDGO! Click Now