Description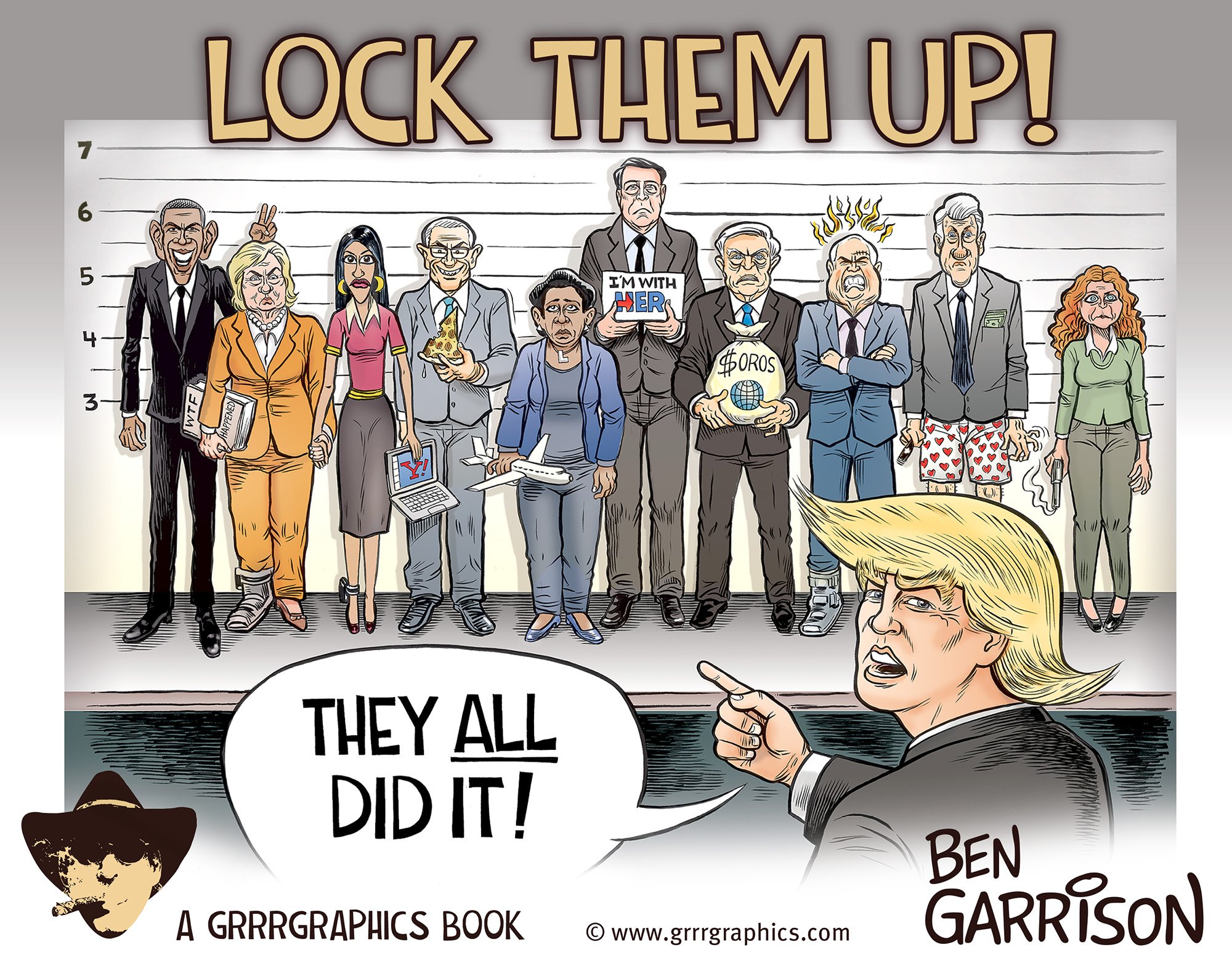 MORE BOOKS ON THE WAY! 
Ben Garrison's second cartoon book continues where his "The Election Collection" left off. From the moment Trump was sworn in as President to the Mueller witch hunt, it's all chronicled here in Ben's hard hitting and humorous style.
If you are ready to make delicate snowflakes melt and Lefty heads go "Ka-Boom" then order today!
Can't wait? Available on Amazon unsigned
Need both The Election Collection and LOCK THEM UP cartoon Books? See our Ultimate MAGA Bundle!
8.5″ x 7″ (21.59 x 17.78 cm) 
Full Color on White paper
140 pages