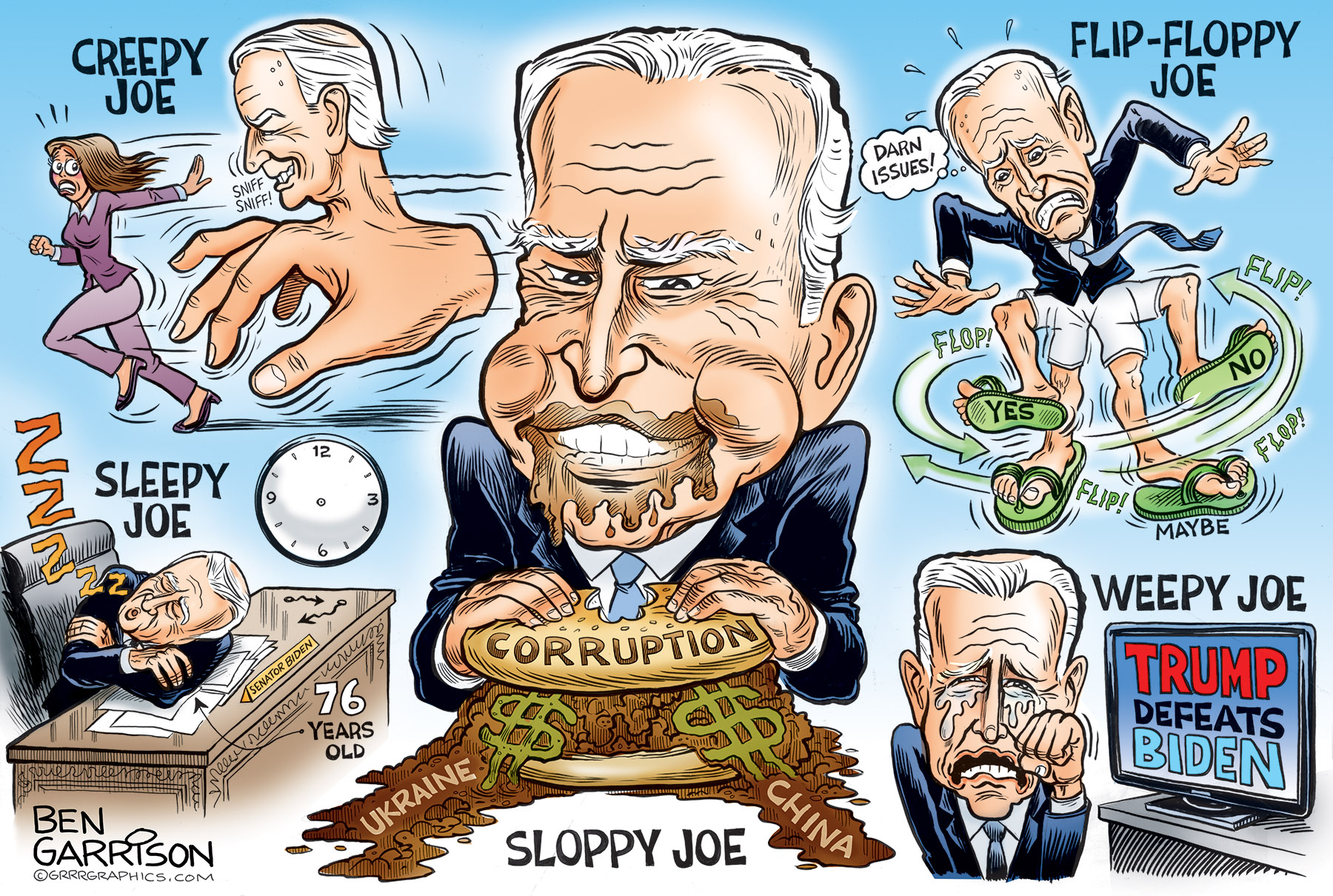 A lot Of J0e
It's hard to keep track of all the Democrats now running for president, but Joe Biden leads in the polls.
Biden is career politician who aligns well with the Clintons, the Bushes, and Obama. For now, he's the Deep State's choice to lead our country. He doesn't stand much of a chance. He turns 77 in November and he does not inspire his base. His baggage far outweighs his positive aspects, whatever those might be.
"Creepy Joe" is a serial groper. He loves to grab women from behind and sniff their hair. He even does this with little girls. On public stages he should be able to control himself, especially by now, but he can't—and that's not a good sign.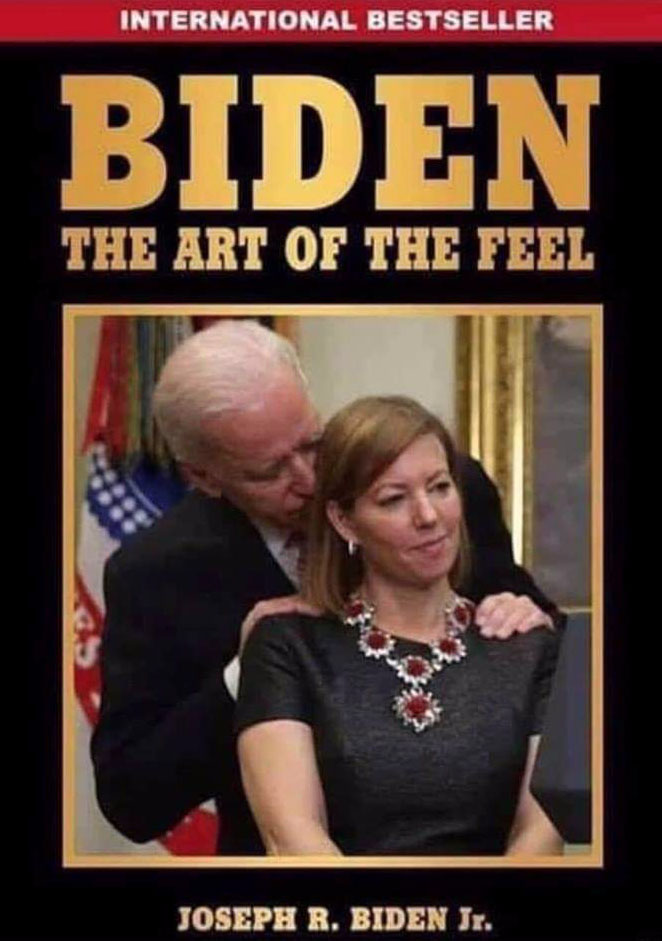 President Trump created a meme for Biden: "Sleepy Joe." It's a play on both his age and his lackluster style of campaigning. He's sleepwalking through his campaign. He could also be called "Sloppy Joe" for his careless and corrupt dealings with Ukraine and China—in order to benefit his disgraced son, Hunter. Another knick name might be 'Flip Floppy Joe.' Like a cynical weathervane, he moves in whatever direction he thinks might attract the most voters, regardless of the issue.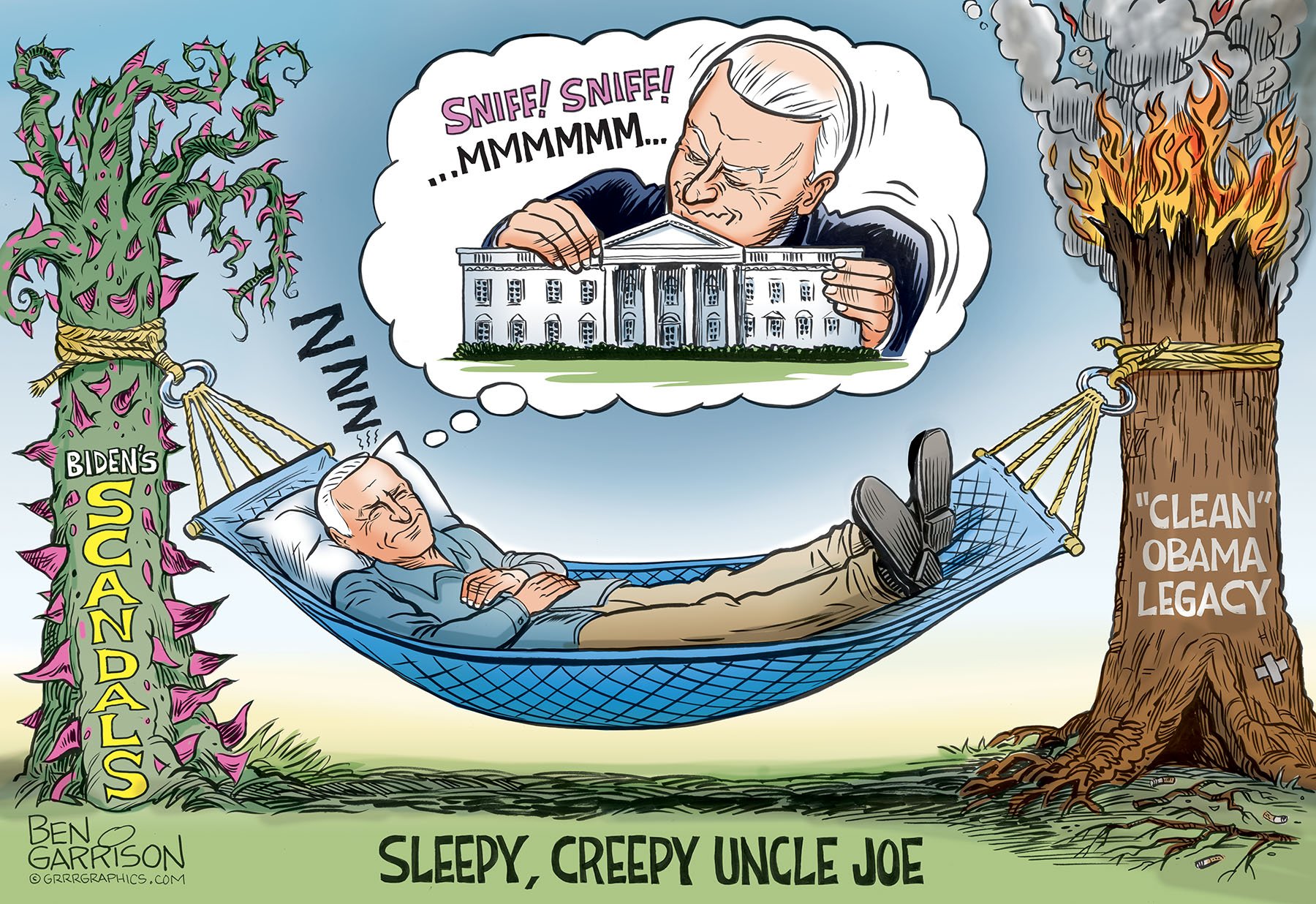 —Ben Garrison