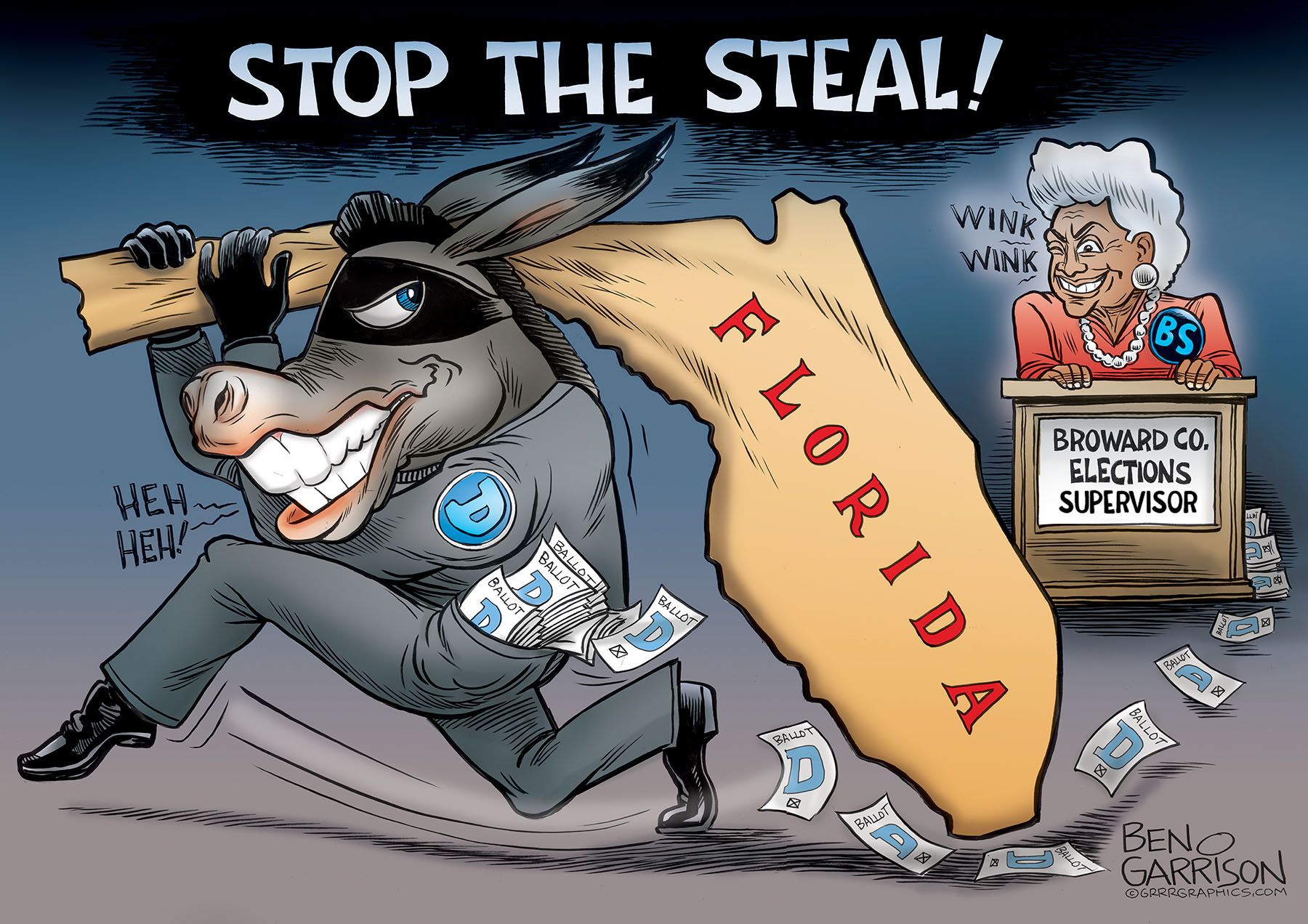 UPDATE: November 18, 2018 
Florida: Rick Scott Wins Senate Seat After Bill Nelson Concedes
Florida: Ron DeSantis Wins Gov. Race -Gillum Concedes.
Georgia: Brian Kemp Wins Gov. Race Abrams admits defeat
UPDATE : November 16, 2018 
Florida Republicans Rick Scott and Ron DeSantis would have increased their margins of victory Thursday if Broward County did not narrowly miss the 3 p.m. deadline to submit machine recount results for the state's midterm elections.
The recount would have increased DeSantis's lead over Democrat Andrew Gillum in the race for governor by 755 votes, while Scott's lead could have been lifted by 779 votes. "We uploaded to the state two minutes late so the state has chosen not to use our machine recount results and they are going to use the first unofficial results as our second unofficial results," said Elections worker Joe D'Alessandro. "There was a co-mingling of ballots and that we did not correctly handle the ballot."
Conservative critics alleged that Broward election officials completed the recount in time but may have purposely submitted the results too late to keep the official tally narrower, in favor of the Democratic candidates. Breitbart
UPDATE: November 14, 2018 
Federal prosecutors in Florida are reviewing date changes on forms used to fix vote-by-mail ballots.
Via Politico:
The Florida Department of State last week asked federal prosecutors to investigate dates that were changed on official state election documents, the first voting "irregularities" it has flagged in the wake of the 2018 elections.

The concerns, which the department says can be tied to the Florida Democratic Party, center around date changes on forms used to fix vote-by-mail ballots sent with incorrect or missing information. Known as "cure affidavits," those documents used to fix mail ballots were due no later than 5 p.m. on Nov. 5 — the day before the election. But affidavits released on Tuesday by the DOS show that documents from four different counties said the ballots could be returned by 5 p.m. on Thursday, which is not accurate.

Among those counties is Broward, which emerged as the epicenter of controversy as three statewide races and three local legislative races went into recounts following the Nov. 6 elections. Republicans have pointed to embattled Broward Elections chief Brenda Snipes' record of past election gaffes in arguing that the largely Democratic country is tilted against them — perhaps fraudulently so.
UPDATE: November 10, 2018  Florida recount ordered for both Governor and Senate Races- Democrats have to cheat to win!
Calendar and Christmas cards available for pre-order now! Click to reserve
Original Post Below:
Brenda Snipes has been the Broward County election supervisor for 15 years. Her reputation is mired in scandal and incompetence.
She exhibited a penchant for skewing the process in favor of the Democrat Party. Why was she then kept on, you might ask? Because of her willingness to skew the process in favor of the Democrat Party.
If her illegal election procedures are allowed to stand (thus changing the results in favor of Democrats), then it will send out a signal to all states that such shenanigans can succeed.
Votes should not be allowed to be loaded onto private vehicles for transport or be 'lost,' then found at a later date.
We must call out election fraud and not let the Democrat operatives get away with this corruption.
Voters have started to protest the magical votes appearing days after the legal submission deadline. Florida Governor Rick has already filed a lawsuit against Snipes.
We should not allow this corruption to spread.
Hold them accountable
Stop the steal!
—Ben Garrison
Keep scrolling for a special offer!
Original Ben Garrison Art now available to Collectors World wide! Click to Reserve your Original Art Now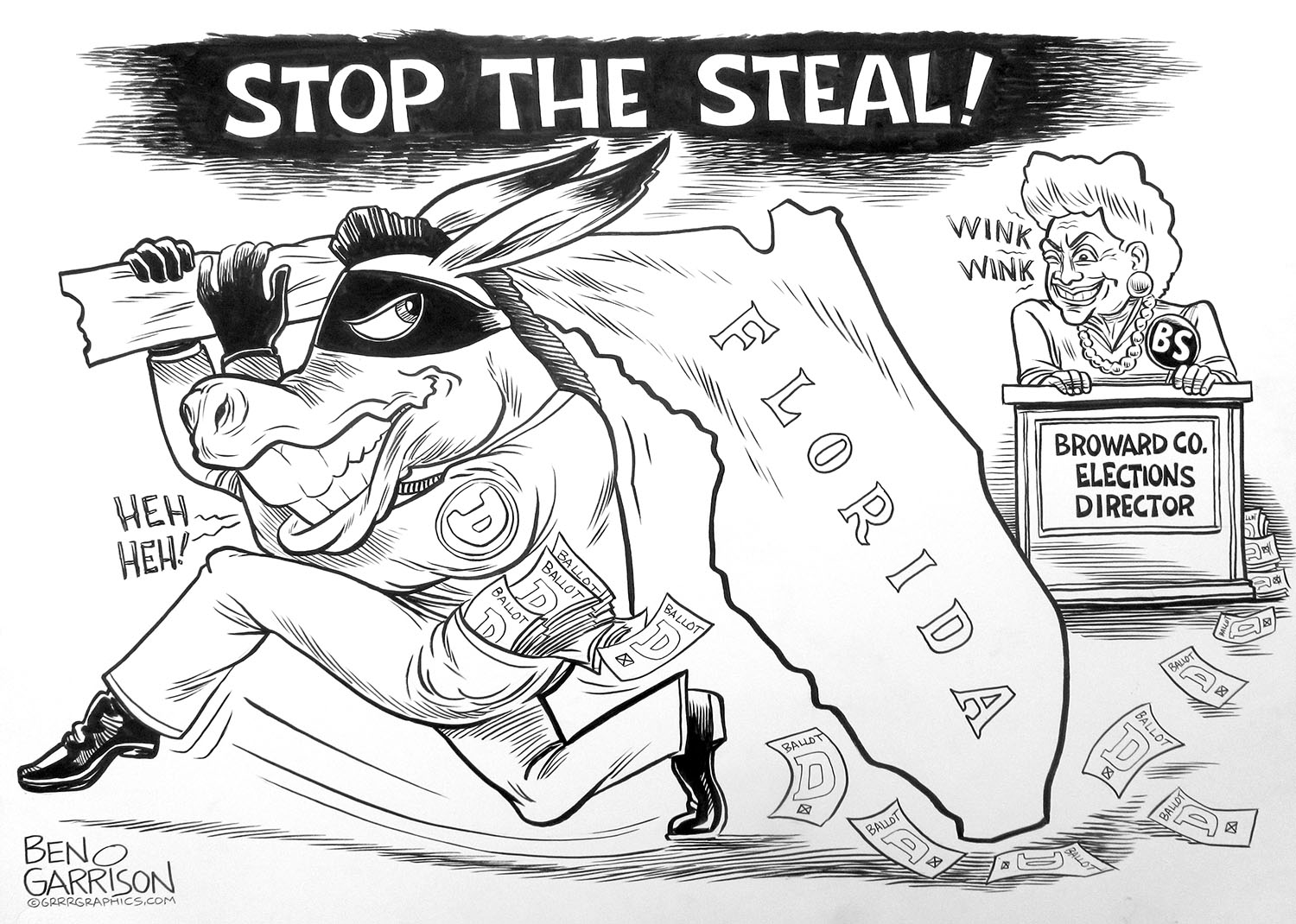 Get Ready For 2019 ! 
12 MONTHS OF BEN GARRISON CARTOONS GUARANTEED TO SEND SNOWFLAKES SCURRYING INTO THEIR "SAFE SPACE"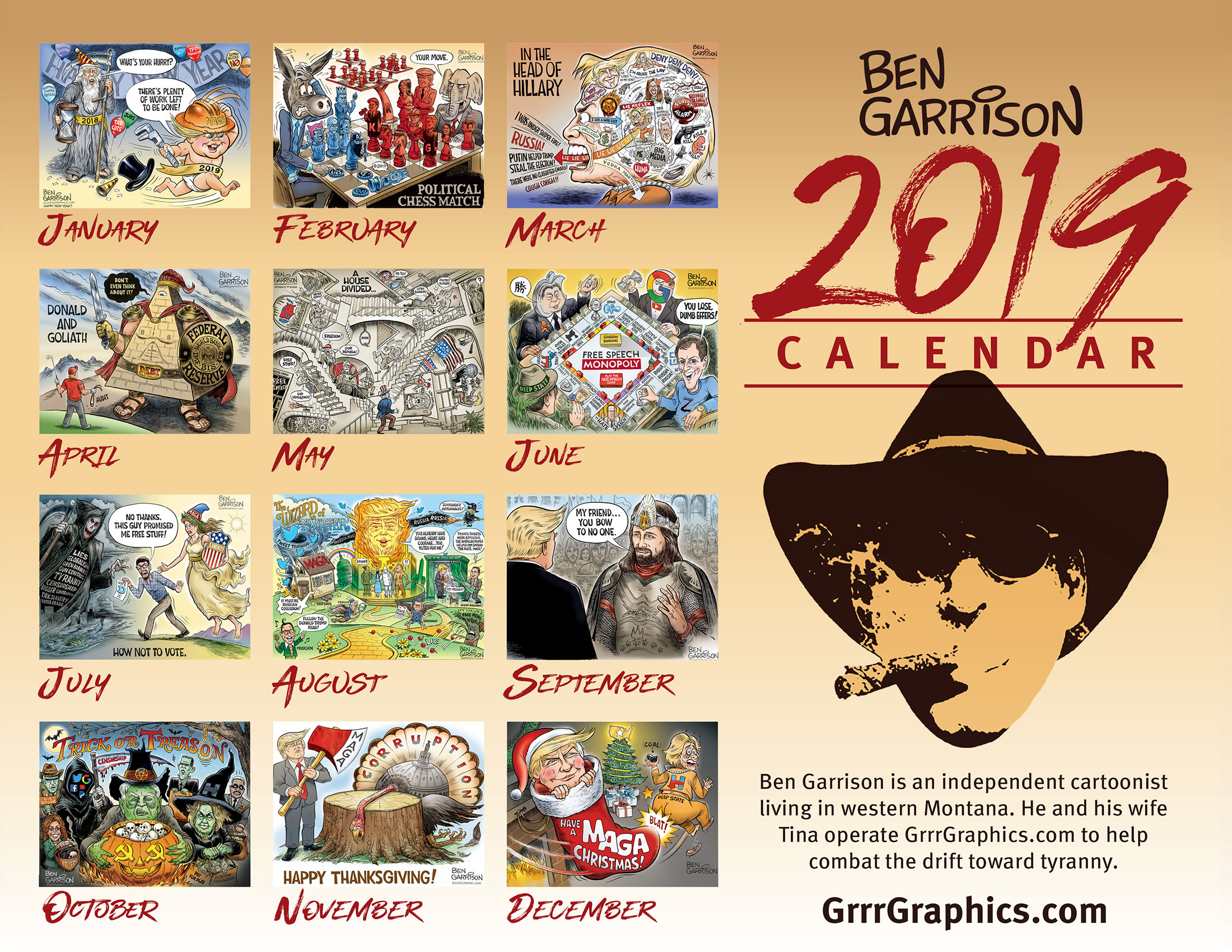 Calendar and Christmas cards available for pre-order now! Click to reserve