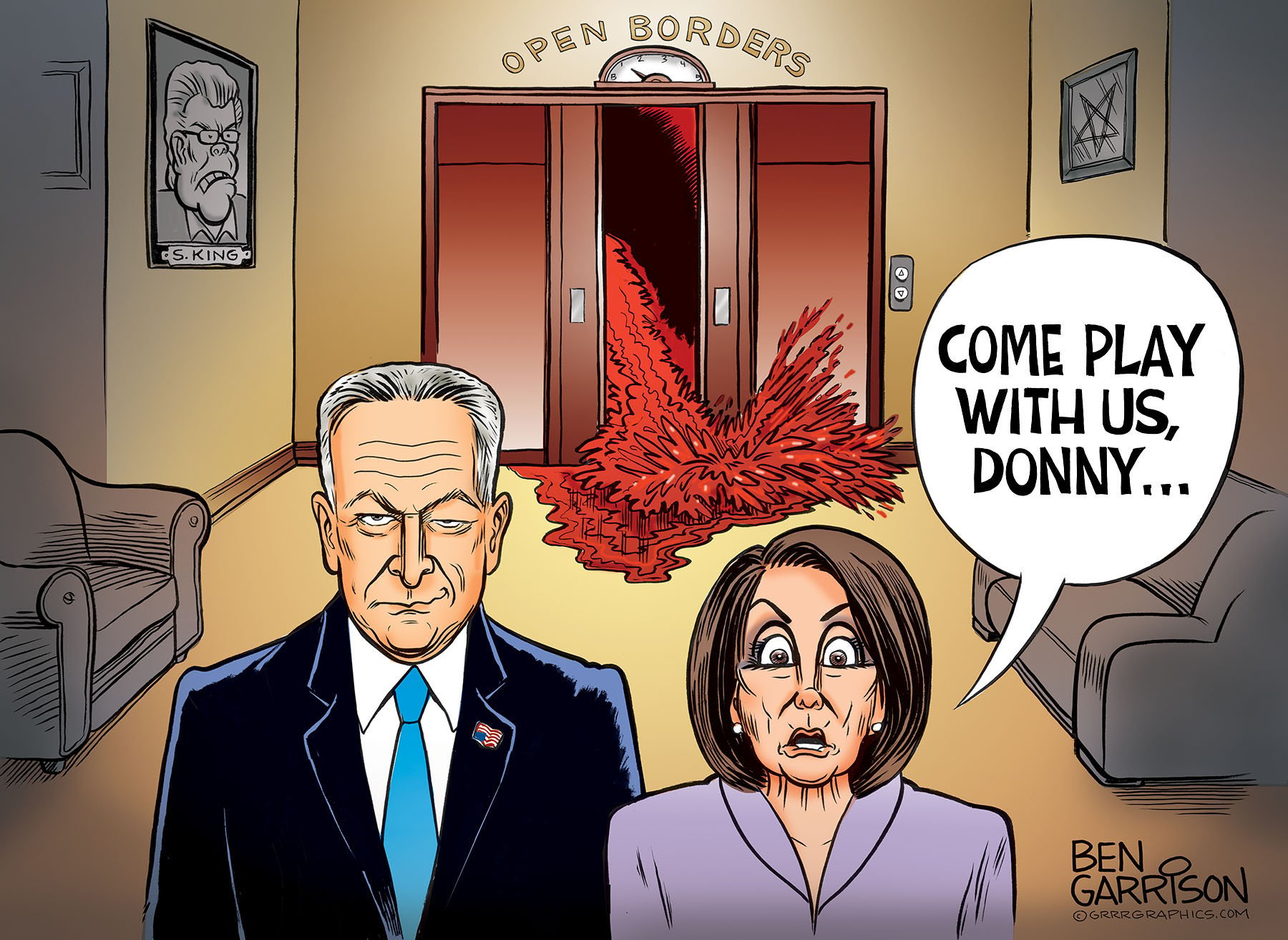 After watching the President present his reasonable case for border security last night, we also wanted to see how the Democrats would respond to Trump's address. It was a horror show. The staging, the colors, and the stiff bug eyed looks of both Chuck Schumer and Nancy Pelosi overwhelmed their message. A million memes were born last night. The response had all the makings of a Stephen King novel.
Urgent! Support cartoons as we charge into ELECTION YEAR- Donate today!
The Democrat leaders appeared side by side in their rebuttal. The sullen, flat, crazy-eyed presentation was instantly noticeable and mocked by both the left and right. Their presence resembled the "Grady Twins" from the horror movie, "The Shining". The red walls made us think of the famous elevator scene in "The Shining" where the doors open and a ghastly wave of red blood gushes into the room. What better metaphor for the Open Borders of our country? The "doors" are open and innocent American blood is spilled.
We must secure the border, or more blood will continue to be spilled. Thousands of Americans have been killed by illegal aliens.
The blood is on Democrat hands.
-Ben Garrison