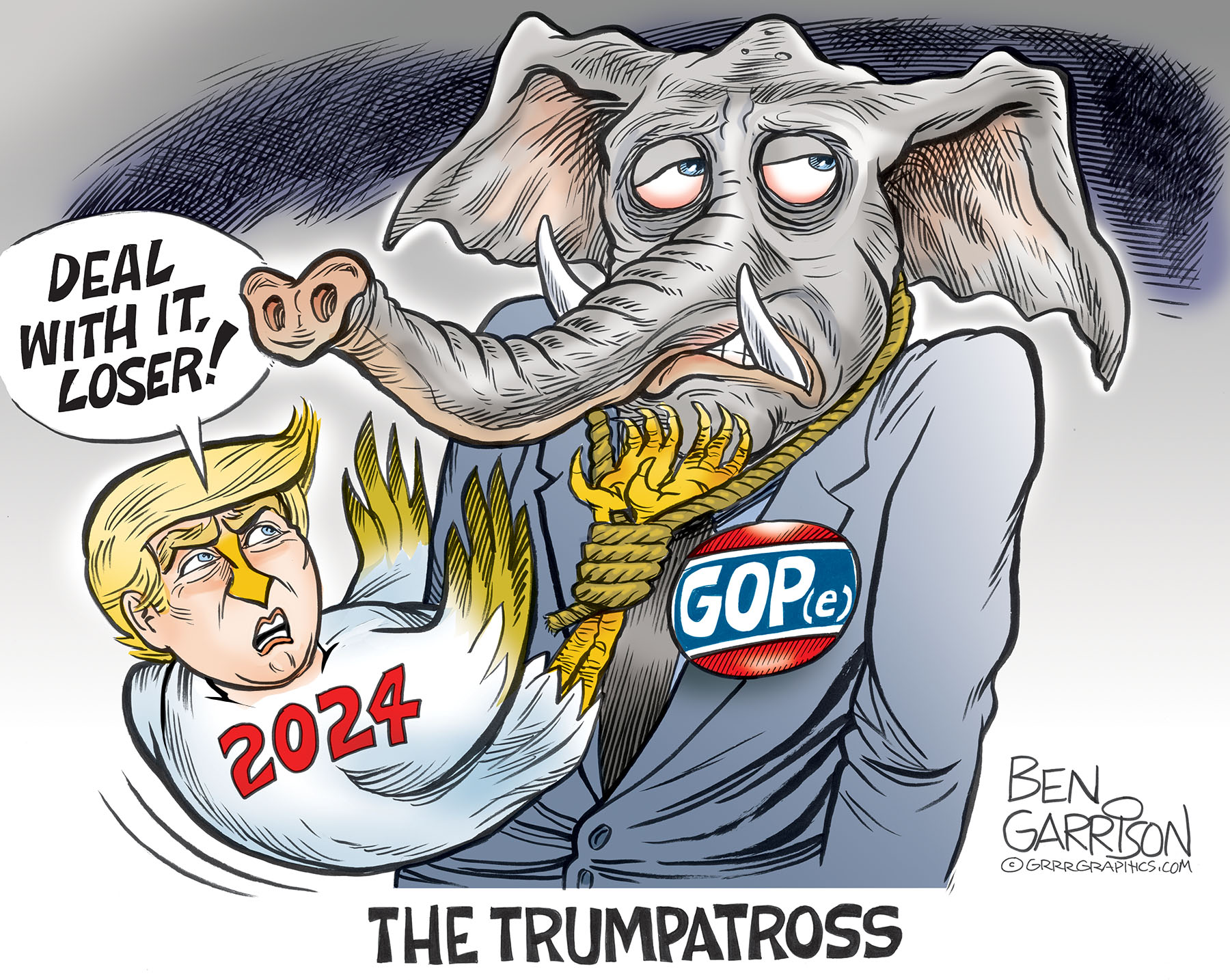 Trump is the GOP establishment's Stone Around Their Necks and it's a GOOD thing
Now that the midterms are over, the establishment media were handed their talking points—and those points are designed to take down President Trump. The concerted, sustained, and vicious attacks on Trump are not confined only to mainstream media outlets such as Fox News. Many independent 'influencers' and bloggers have now changed their minds about Trump. Several columnists I read regularly have stated it's time to 'move on' and that Trump is no longer a viable competitor for the presidency in 2024. Suddenly they all seem to be renouncing and attacking Trump!
It's quite a coincidence.
Support MEGA MAGA cartoons with a monthly donation at Subscribestar in one easy click!
The Democrats have never let up on their attacks, of course. Their anti-Trump rhetoric and lies have been relentless since 2015. Now the attacks are even less civil. Bill Maher's latest and completely unfunny monologue was about Trump being impotent. Real class, Bill.
I am sticking with Trump. His message is as fresh as it was in 2015.
He wants to make America great again, but he was unable to follow through because the 2020 election was stolen from him. Yes, I deny that election. Democrat operatives used 3rd-world nation style election fraud. The voting machines, the massive mail-in ballots, the ballot harvesting and drop boxes, and the the fact that Trump was drawing tens of thousands at rallies while unpopular Joe hid in his basement points to fraud. The long delays in the counting process enabled the Democrats to double-count votes for 'D,' while also allowing the delivery of ballots on pallets to put Biden ahead.
I was disappointed that the so-called 'red wave' wasn't more widespread. It wasn't due to voters being hypnotized by Joe's admonitions about 'our democracy' and general fear-mongering. It was partly due to continued cheating by Democrats, who control the swing state vote counting. Massive mail-in ballots were combined with massive counting delays. Florida was able to count their votes in a few hours, whereas in many contested states it has taken days—maybe even weeks—to count them. Such long delays are a sure indication of fraud in progress. Instead of investigating the fraud, so-called journalists would rather blame Trump. Trump is being demonized. Everything is now Trump's fault and many of his former supporters are now in full backstabber mode.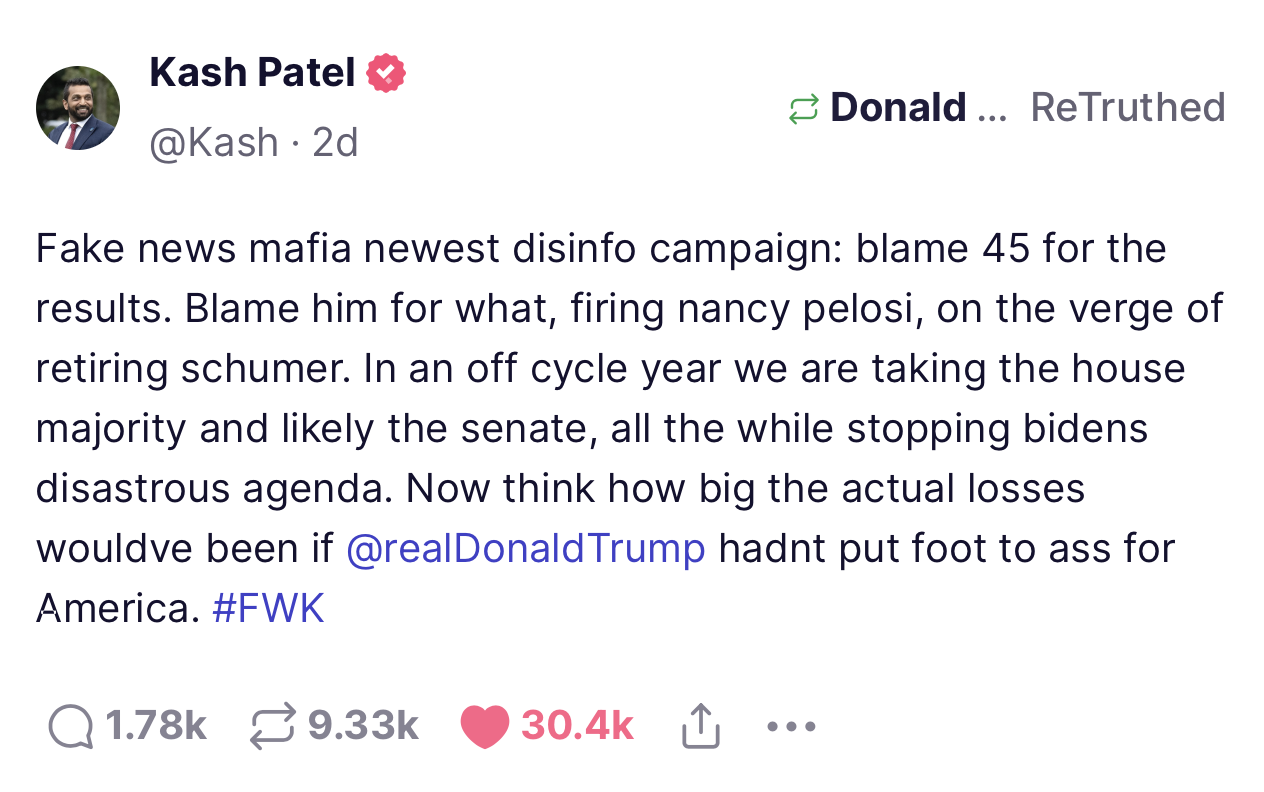 I've criticized Trump myself. He pushed a dangerous and rushed-out so-called vaccine that was neither safe nor effective. He should have fired Fauci. Trump is a flawed human being like the rest of us, but his intentions toward America are not flawed.
He's a nationalist who wants America first, not globalist tyranny first. 
The GOP establishment did their best to get BIDEN elected because they thought Joe was a moderate and fellow swamp dweller that they could work with. They essentially killed Trump's chances by not standing up against obvious election fraud.

​​That killing brought them terrible bad luck and so they have the Trumpatross around their neck now. They RINOs/Uniparty/GOPe needs to go down and Trump is the one who can get that done.
Trump needs another chance to help drain that swamp.
— Ben Garrison
Follow @grrrgraphics on GAB, TRUTH SOCIAL, PARLER, INSTAGRAM, TELEGRAM 
or join us at The Garrison!
THE TRUMP BACK STABBERS LIMITED EDITION PRINT!
 Order your signed print today!