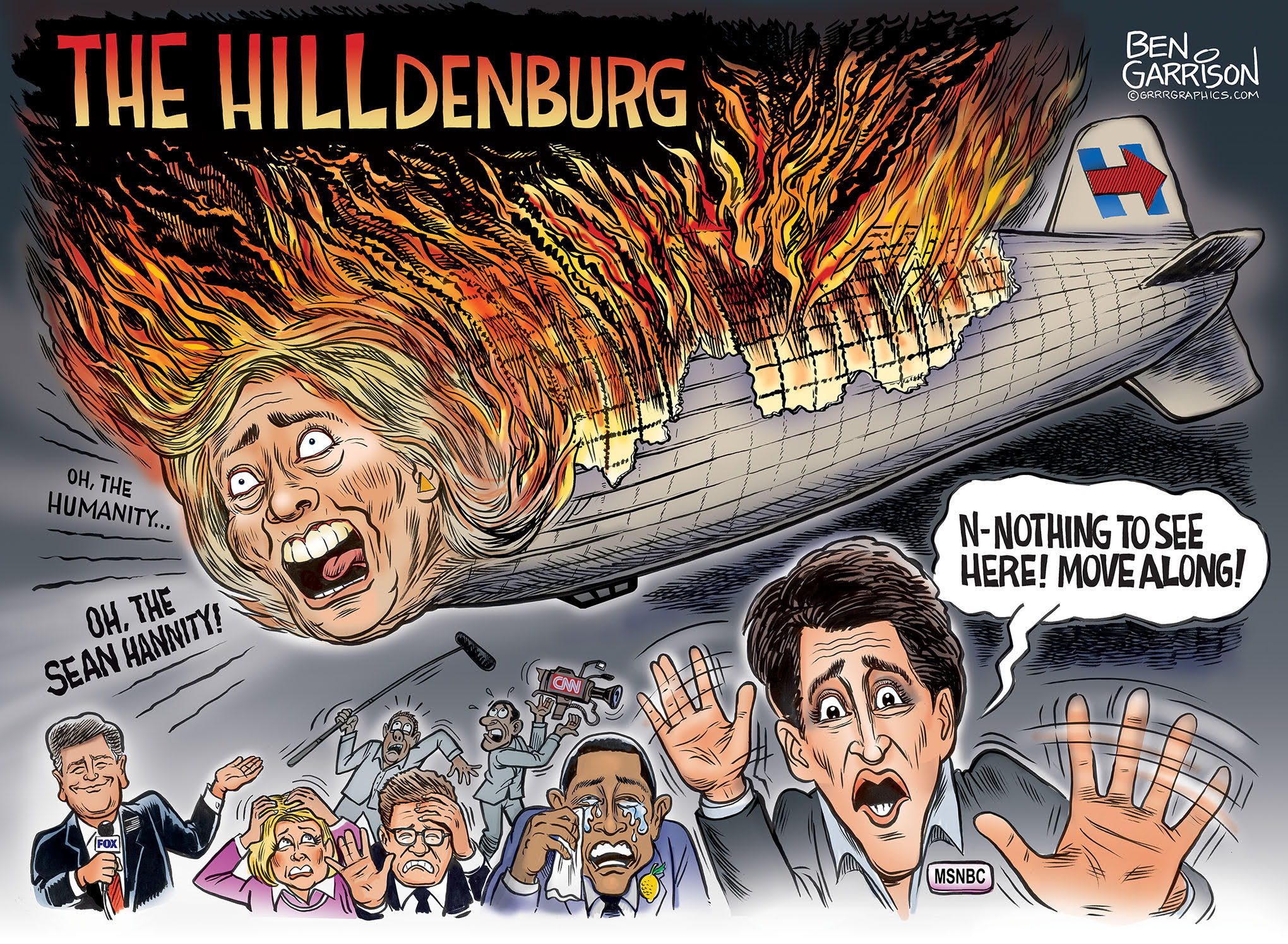 UPDATE 06/03/2018
28 FBI Agents With Knowledge of Clinton Server Ask to Testify Against Deep State Corruption 
Sean Hannity: We have an IG report coming out and I'm told as many as 28 people that have knowledge of the Clinton email server want to be subpoenaed so that they can tell the story of corruption at the highest levels of the bureau.
UPDATE 04/18/2018 
Republican lawmakers on Wednesday sent a slew of criminal referrals to Attorney General Jeff Sessions for a number of Obama administration officials and senior FBI employees for violations of the law in connection to the Clinton email and Trump-Russia investigations. Specifically, they sent criminal referrals to Sessions for: former FBI Director James Comey, former Secretary of State Hillary Clinton, former Attorney General Loretta Lynch, former FBI Deputy Director Andrew McCabe, as well as FBI Special Agent Peter Strzok and his lover, FBI lawyer Lisa Page, for separate violations.
You might recall…
Hillary sold 20% of American Uranium to a Russian state-owned energy company.
People connected to the deal donated over $140 million bucks to the Clinton Foundation.
Hubby Bill also received a hefty kickback from Putin in the form of an outrageous $500,000 speaking fee. All in an hour's work.
Here's a few more of the dozens of scandals that the slippery Clinton duo has skated out of…
Whitewater
Cheating Haiti out of billions in relief funds
Benghazi
33,000 emails on a private server (oops!) that were deleted along with phones hammered to bits (after getting a subpoena)
Clinton Foundation Pay to Play
Plus, a lengthy list of dead folks who got Arkancided including Vince Foster
For decades, Hill and Bill have been embroiled in dubious scandals. But protection from the Fake News Industrial Complex and powerful friends in the Deep State have covered their tracks each step of the way.
No doubt, Hillary has broke the law repeatedly. Any other person who did a fraction of her crimes would be in prison attire for years.
Lock her up already!
Ben Garrison Original Cartoon Available
====================
Original Post
Hillary is going down in flames and it's about time.
We now have proof that the 'Russian collusion' narrative was merely an invention concocted by Hillary and Podesta. It was designed to drive President Trump out from office and the corrupt corporate media was all too eager to repeat the lie. For eight long months we've had to endure fake news and faux outrage by the legacy media—even though they could prove nothing. So much for journalistic integrity.
Cartoons that are Politically Incorrect? we got them! Support at Patreon
The actual Russian collusion occurred in the Clinton camp. The Clinton Foundation received millions of dollars from Russia in exchange for 20 percent of America's uranium in the Uranium One deal. Bill Clinton also received a kickback from Putin in the form of an outrageous $500,000 speaking fee. Obama did nothing to stop it and endorsed it.
Hillary and the DNC also paid millions of dollars for a Russian dossier on Trump. The exposé was nothing but outrageous lies, but John McCain plus also the FBI got involved and became complicit.
Everyone needs to be held accountable because the report has proven to be completely false. That didn't stop the mainstream media. They trumpeted it anyway. Will their sour notes finally end? Will the MSM apologize to Trump? Not likely.
Hillary tried to steal the election—not Trump. She broke the law over and over again and has arrogantly eluded justice for far too long. Lock her up!
—Ben Garrison
Stop the Censorship of GrrrGraphics- Click to make a one time Donation