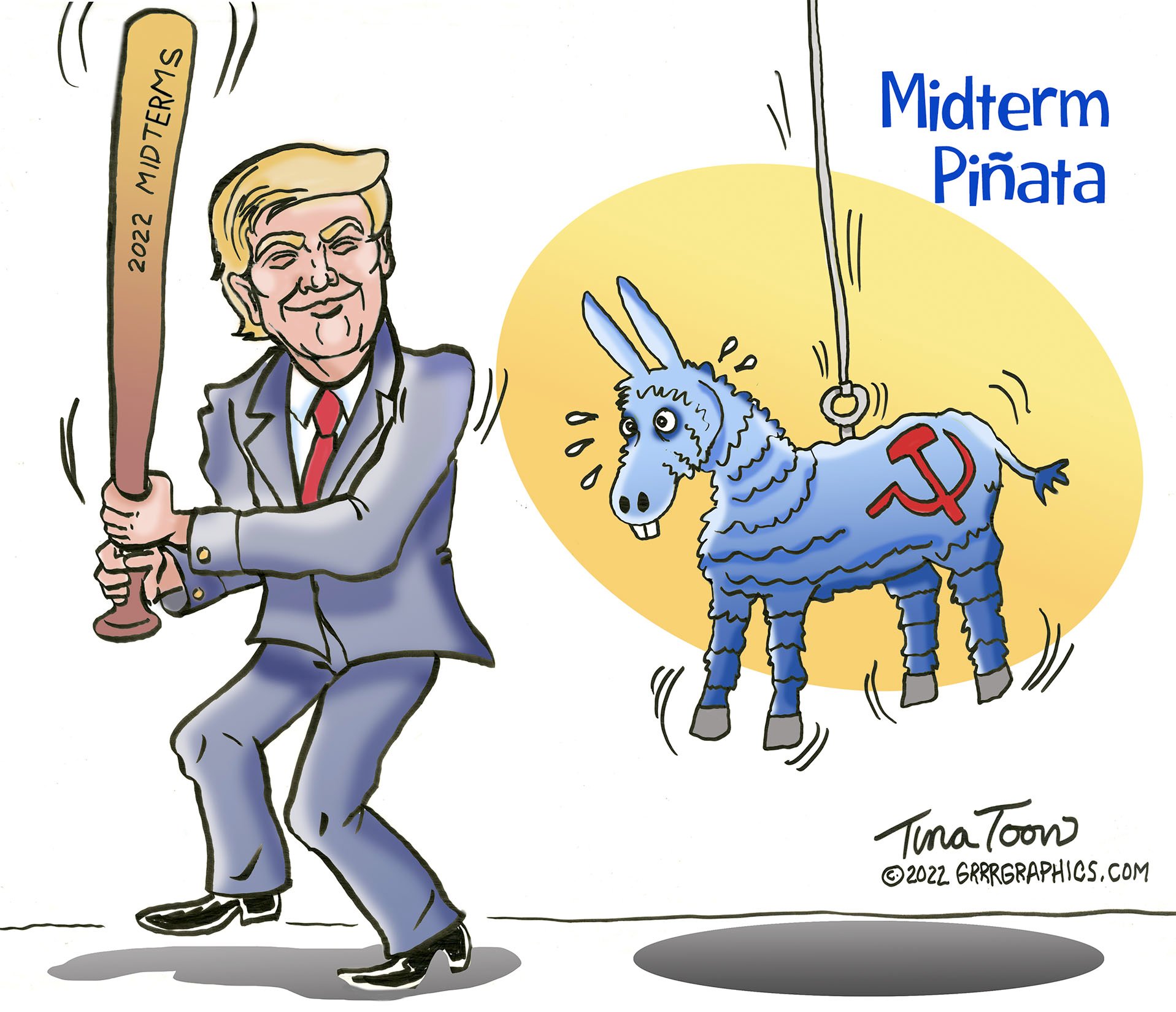 There's A Smell Of Democrat Desperation In The Air!  Tina Toon
The same group that brought you the 'RUSSIA RUSSIA RUSSIA' hoax is now presenting the January 6th hearings. Considering that they were totally wrong and lied about the Russian collusion scam, you shouldn't expect any truth telling from the circus that is the 'Unselect' Committee.
Harvard Law Professor and author Alan Dershowitz commented on Pelosi's Stalinist Show trial;
"It was unethical. Why was it unethical? Take for example President Trump's speech on January 6th. I opposed that speech. I don't think it was done well. I don't think he should have done it. But he said at the end of the speech he wanted people to show their voices patriotically and peacefully. They doctored the tape! They edited those words out. If a prosecutor ever did that they'd be disbarred! You can't present part of the tape and deliberately omit the rest of the tape in order to mislead the audience. Especially when the other side has no opportunity to cross-examine. And has no opportunity to put on its own evidence. There is a special obligation not to cheat! Not to defraud the viewers. That's exactly what they did…and Donald Trump committed no crimes."
Like we've said all along, the only reason the January Select Committee was established was to get Trump indicted so he cannot run for president again. Adam "bug eyed" Schiff, one of the members of Pelosi's hack committee, said on Sunday that the committee is "considering" issuing President Trump an unprecedented criminal indictment for "seeking to overturn the results of the 2020 election." An announcement on their decision is expected this week after more fake evidence is pushed on the American people while food and gas prices spike to record breaking levels.
The Democrats are pushing too fast and hard with their lies. They know midterms are coming up quickly and all indications point to a Red Tsunami that would would wash away all hopes of Democrats enjoying the power they currently wield. Trump has a high winning average with his endorsements of Ultra MAGA candidates for November. Meanwhile, many Democrats are beginning to flee the sinking Biden ship.
Support ULTRA MAGA Cartoons with a One time donation! Click to Donate!
Pelosi may threaten Trump with indictments before the midterms, but when the 'America First' House and Senate are seated, that indictment may end up having Nancy Pelosi's name on it.
Batter up!
Tina
Cartoon Available as a signed Tina Toon Print- order yours
Follow @grrrgraphics on GAB,  TRUTHSOCIAL  PARLER, INSTAGRAM, TELEGRAM