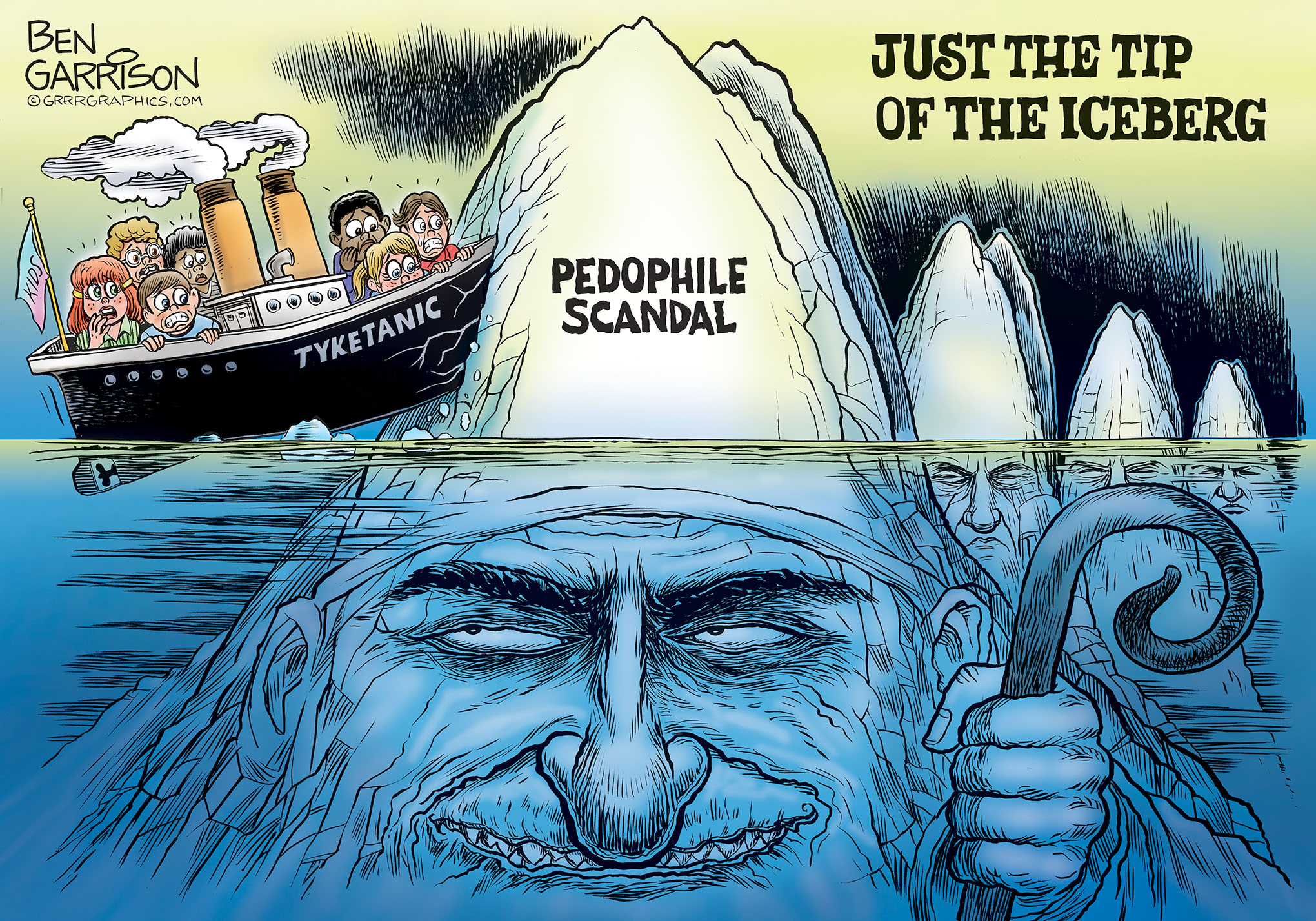 HARRISBURG, Pa. –  A Roman Catholic priest was charged on Tuesday with groping a 17-year-old girl and sending her nude images of himself, just a week after a grand jury reported the church had covered up decades of child molestation by priests across the state. Story Here
Very early in Catholic Church history, priests were allowed to marry and have children. I suspect somewhere along the line the Church realized it would be better if priests weren't allowed to marry. That way they could devote themselves full time to spreading the Gospel and interpreting it to their flocks. It also meant more money would flow into Church coffers. The Church made a law that banned the children of priests from inheriting property, thus enriching the Church further. Then there was a call for an outright ban on marriage for priests. This was rejected during the First Counsel of Nicaea, brought about by the Roman Emperor Constantine, but over time the Church got its way and priests were ordered to be celibate.
Jesus was celibate, but He was the Son of God. For the rest of us sinners, it's a bit more difficult to pull the plug on sexuality. The Bible itself states, "If they cannot exercise self-control, they should marry. For it is better to marry than to burn with passion." (1 Corinthians 7:9). In this manner the act of sex is also ideally aligned with love and caring for another as part of God's plan. That's how it's supposed to work, but roughly 50 percent of marriages end in divorce, thus only proving, for the most part, the fallen nature of man.
The point is this: It's not natural for human beings to suppress the sex drive. Very few can do it. By not allowing Catholic priests to marry, the Church discourages family men who have a control on their libidos. Instead, too many are warped by  sexual frustration and begin molesting children. For far too long the Church has ignored or hidden a problem of epidemic proportions under their pulpits. Priest who weren't arrested and jailed were merely shuffled off to different parishes, where they continued their vile ways of abuse.
Instead of telling someone they're not a Christian if they have a gun in their house, it's time for the Pope to clean his own house. He has the power to allow priests to marry and have families. It's not only normal, but also Biblical.
It's something Martin Luther figured out centuries ago.
–Ben Garrison
Original Art available – reserve your work of art now