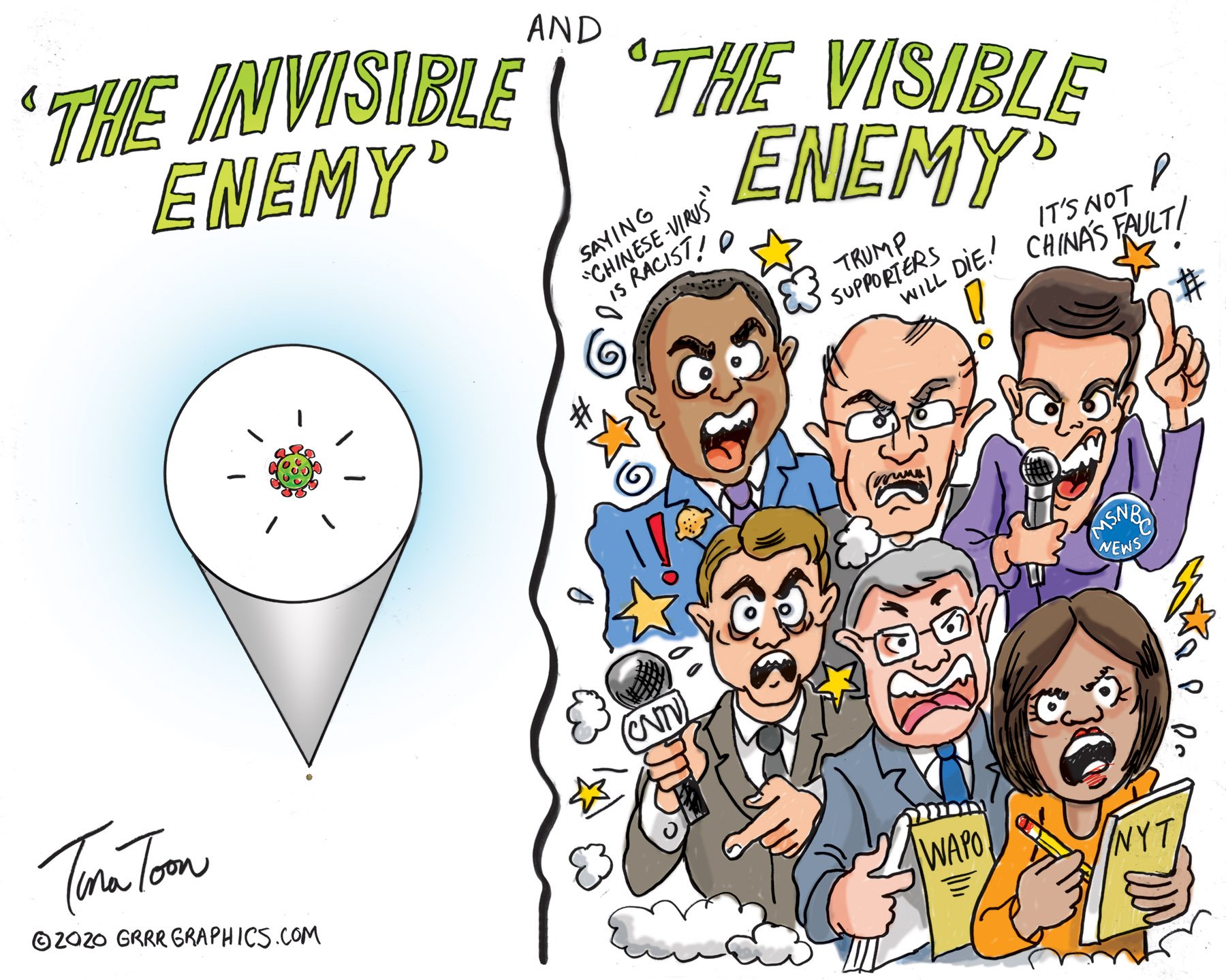 The Enemy of the People, the corrupt Fake News Media 
There is a dangerous enemy attacking and destroying our nation from within.
No, I am not talking about the coronavirus, I am talking about the corrupt, China loving propagandists of the Fake News Media.
They say a crisis will show a person's true character. The mask has slipped off the Fake News media's hateful face. No, let me rephrase that, Fake News doesn't even try to hide their hate for President Trump and his supporters anymore.
The disgusting Washington Post (Jeff Bezo's personal blog) published a call for the end of the highly informative live broadcasts of  Trump's Coronavirus briefings because four new polls showed approval ratings for Trump's handling of the crisis climbing.
We can't have Trump approval ratings climbing can we?
If you can't beat Trump censor him..that's the radical Democrat's plan for Trump and his supporters which diminishes the MAGA message on social media and the mainstream media.
The so called "journalists" are more concerned with political correctness and Trump calling covid-19, the Chinese virus, than actual facts and information about the pandemic.
Reporters are making a spectacle of themselves with their unhinged, unprofessional behavior. They want to be the story, the reporter that "got" Trump.
Instead, the fifth column Chi-com propagandists have revealed themselves as the enemy of the American people and of our nation.
The day of reckoning is ahead.
To all our friends, stay safe, be well and know your President has your back!
Tina
PATRIOTS HELP PATRIOTS! STAY SAFE FOLKS AND KNOW THAT WE SHALL PREVAIL! 
Things are tough for everyone, if you have the means to send a donation please do, we are self funded- keep cartoons sustainable -Donate now at our Support Page or at our Pay Pal Me! Thank you!