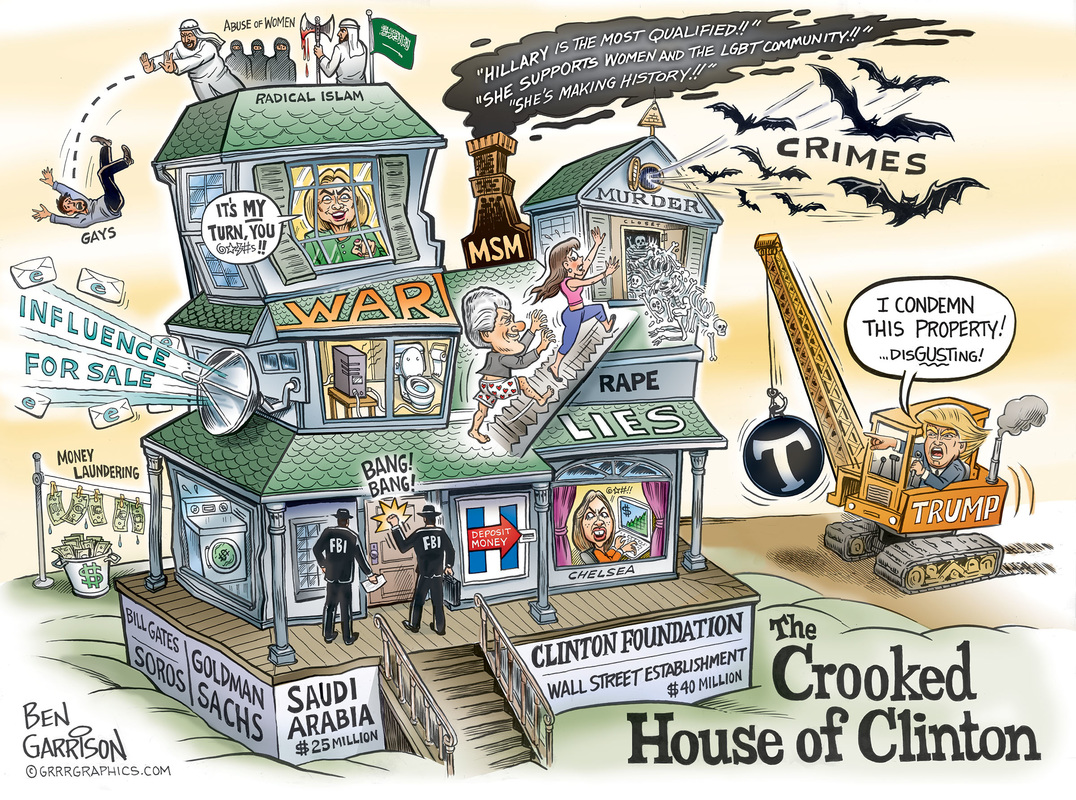 Cartoon Published June 21st, 2016
The Crooked House Of Clinton
This is a complicated cartoon, but the Clinton's faults are myriad. Do we really want Hillary back in the White House?
She's dangerously unqualified by both intellect, judgment and temperament. She does the bidding of those who contribute millions to the Clinton Foundation. The Saudis are one of her big backers. No wonder she wants war with their arch-enemy, Iran. I have no problem with a woman president. It just shouldn't be her.
You are invited to join me on SubscribeStar- a Pateron alternative, for exclusive cartoons and behind the scenes look at GrrrGraphics, Click to Join!
It's time to bring down the crooked House of Clinton.
—Ben Garrison
Follow @grrrgraphics on GAB, TRUTH SOCIAL, PARLER, INSTAGRAM, TELEGRAM 
or join us at The Garrison!