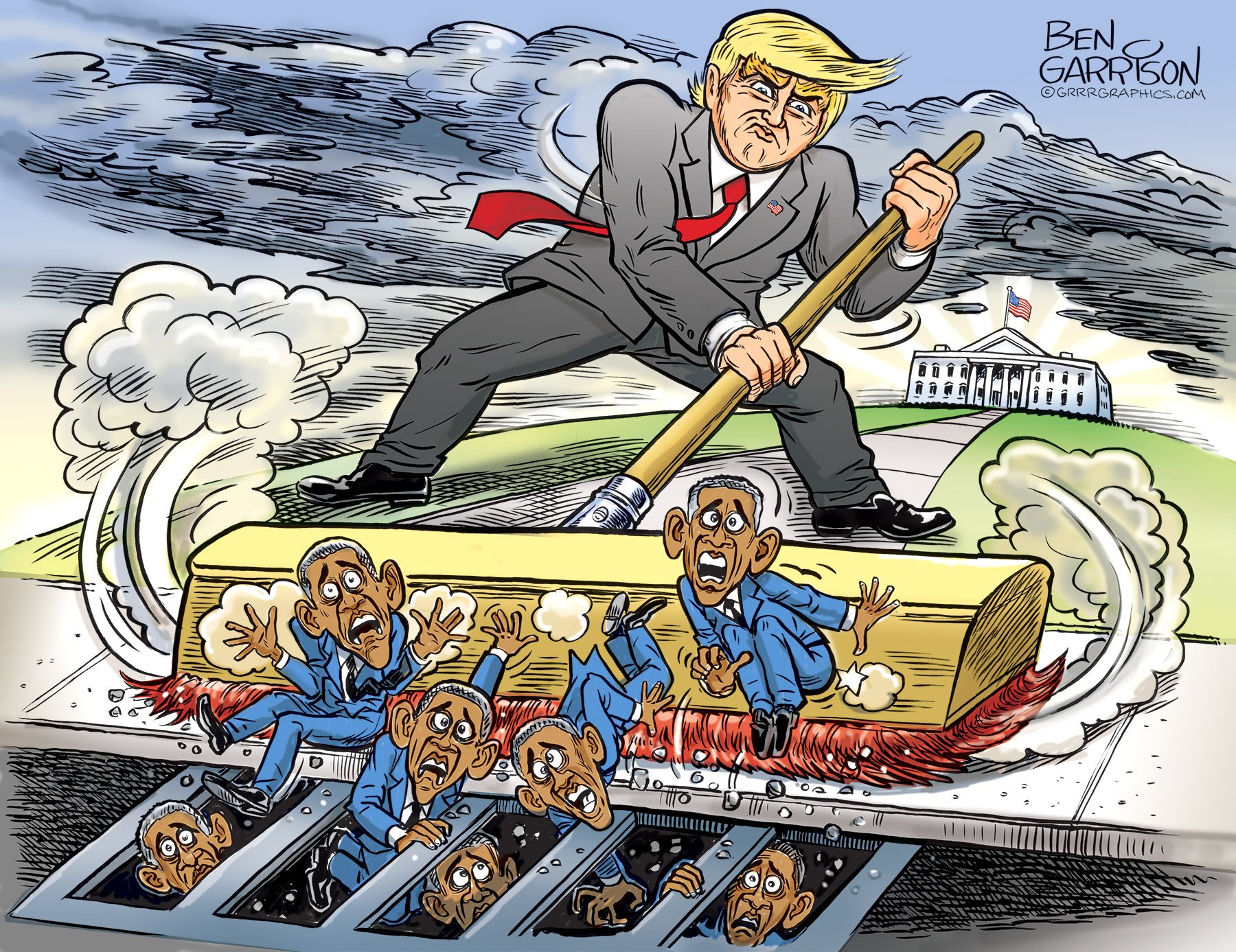 Swamp Draining in Progress
Rachel Maddow's Russia Russia Russia! conspiracy claptrap is now behind her. Instead of owning up to her humiliation, she's instead moved on to a fresh outrage. That is, Trump's critical tweet about Roger Stone's sentencing recommendation.
Maddow dramatically labeled the situation a 'crisis.' Eric Swalwell said Trump was injecting a 'virus of corruption' into the DOJ and suggested another impeachment process. Various Democrat 'analysts' (many are former Obama officials) on MSNBC and other fake news media continue to call Trump a 'threat to our Democracy.' Marxists see Democracy as being the road to socialism.
The Democrats are now breathlessly saying Trump is retaliating against witnesses. The Democrats attack Trump for the very things they have done. Obama and his fellow Democrats helped corrupt the DOJ, the IRS, and the security agencies and used them to harass and spy on their enemies. The Democrats made justice a partisan issue.
The problem is there are too many Obama holdovers who continue to pull levers of power. They were installed to help Hillary further Obama's destruction of America, but now these insiders, leakers, and bureaucrats are determined to use their power to destroy President Trump.
The Russia collusion witch-hunt was a gigantic lie, but the Democrats learned nothing from their failure and humiliation. They continue to create fresh hysterics in order to discredit the president. Roger Stone's case should be thrown out since he had nothing to do with the Russia conspiracy theory—now thoroughly disproven. Instead, Obama's functionaries still in government want him to do serious time based on concocted and ridiculous 'process crimes.'
We are glad Trump is sweeping out the Obama holdovers. They belong in the gutter.
—Ben Garrison
We need your support in getting Donald Trump reelected! Your purchase goes toward our country, the MAGA MOVEMENT, and President Trump!