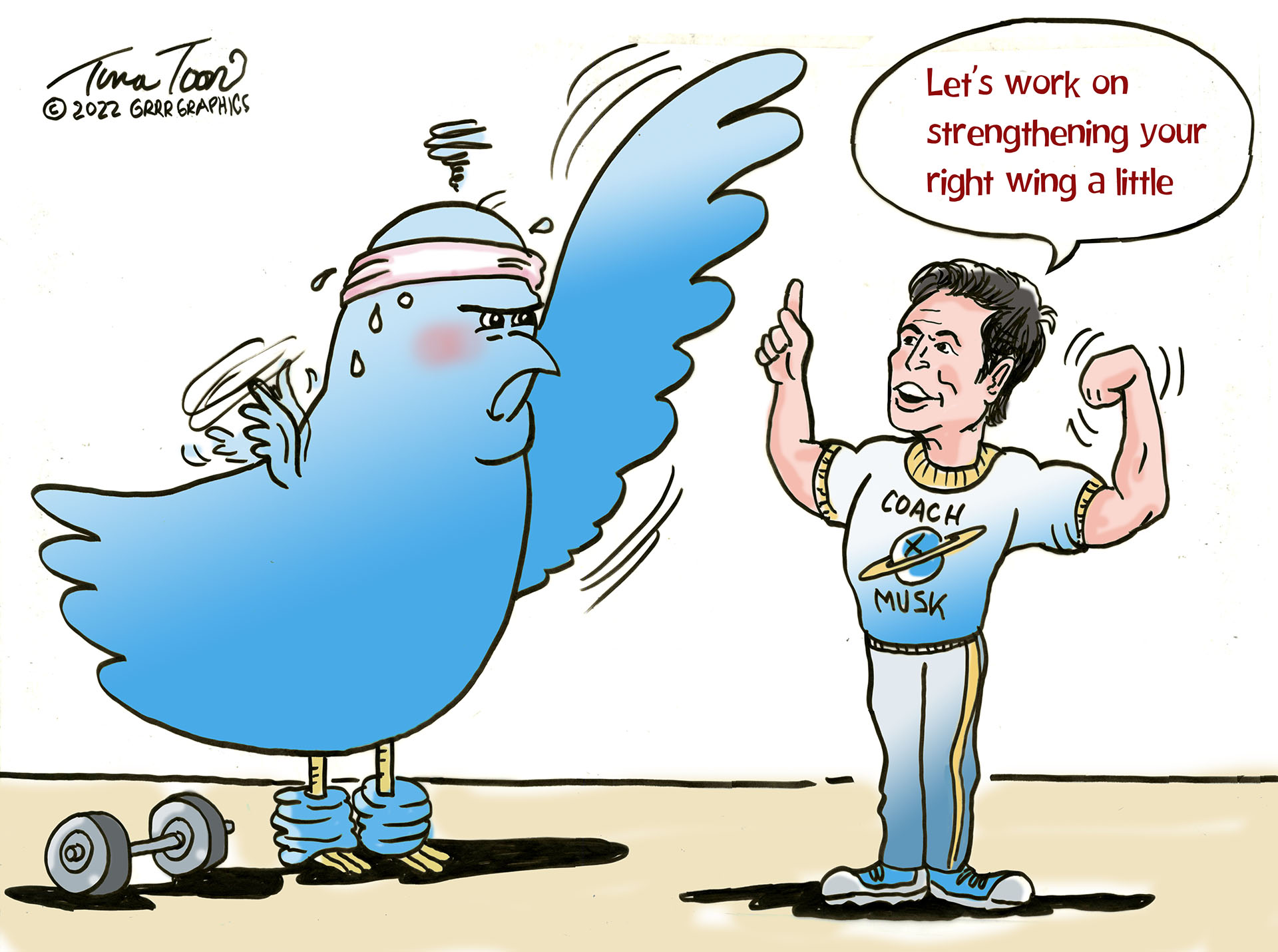 Twitter bird needs a workout
From Twitter's soy boy founder, Jack Dorsey, to the "blue  check mark" mob that patrolled Twitter like BLM looking for a well stocked store to loot, no one can deny Twitter leans hard left. 
The incredible uproar from the left over Elon Musk's recent purchase of Twitter tells you who supports free speech and who wants to shut it down.  The left is running  the "Trump" playbook on Elon Musk, calling the billionaire "racist" "nazi" and the usual accusations they reserve for people who don't follow the woke narrative.  Musk is taking it all in stride and with a sense of humor which makes him much more appealing than the frothing woke mob.
Funny things are starting to happen on the platform. Such as conservative accounts gaining thousands of followers in days, even hours. Blue check mark wokesters are losing thousands of followers. Looks like the bots are being removed and the right wing shadow banning switch is being turned off. Or is Twitter just "burning the evidence"?
Twitter has been playing fast and loose with it's investors too, claiming millions of more users than they really had..for the last three years.  Did Musk over pay for Twitter? Looks like it.
Musk has his work cut out for himself if he expects to turn the fat blue bird into a free speech athlete.
-Tina
Follow @grrrgraphics on GAB,  Now live on TRUTHSOCIAL  PARLER, INSTAGRAM, MINDS TELEGRAM