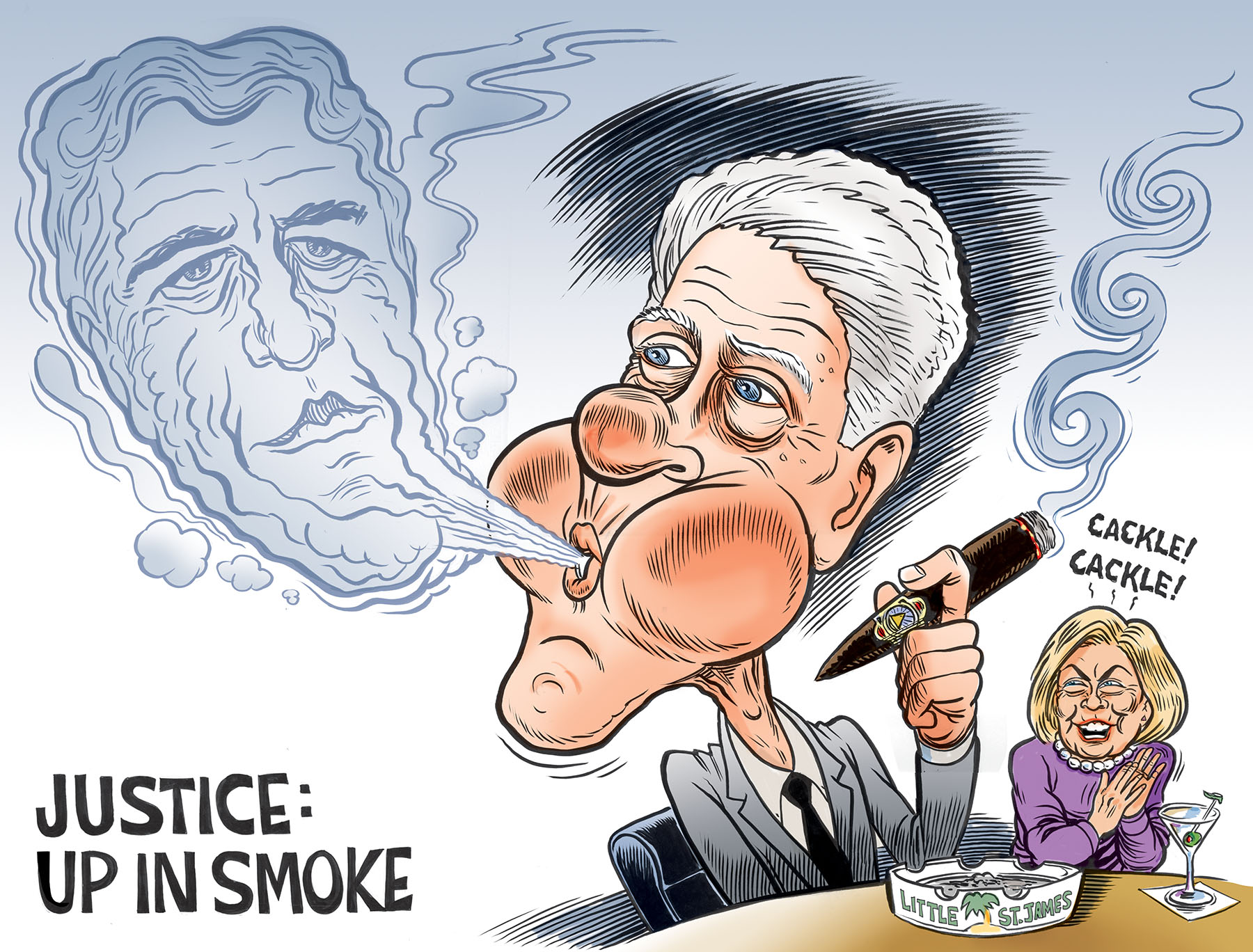 It's rare that I pen two cartoons in a row on the same subject, but the Epstein suicide is too big of a story.
It was an over the top, brazen example of the sloppiness of the Deep State. They know we're wise to their shenanigans, but they don't care. We know they always rig things in their favor. They laugh and rub our faces in it—knowing we can do nothing about it.
Now the FBI has raided Epstein's New York home as well as his 'Pedo Island.' They're there not to collect evidence, but to hide and destroy it—much as they helped Hillary bleach bit her server and hammer cell phones. The FBI, CIA, and the Mossad protect the Deep State, of which they are a part. They're not about to allow any more truth seep out—and it won't, no matter how angry Barr becomes.
Bill and Hillary escape justice once again. What a surprise! Bill flew dozens of times with his buddy Epstein on the Lolita Express to Pedo Island where he undoubtedly dabbled with kidnapped children. If the Clintons were behind the friend's suicide, then their body trail has grown still longer. They'll never be locked up—ever. There is no equal justice in America. It's gone. Poof. Up in smoke.
Epstein may not even be dead. They may have switched bodies. Jeffrey could be on another island or in Israel right now. He'll no doubt resume his fetish for under-aged girls along with his masters and colleagues.
We'll never know for sure what happened, but my guess is we'll be told that yes indeed he committed suicide. The lack of a guard or surveillance camera? All coincidences. If we don't believe it, we'll be called conspiracy theorists while the story gets buried by the corporate propaganda media.
—Ben Garrison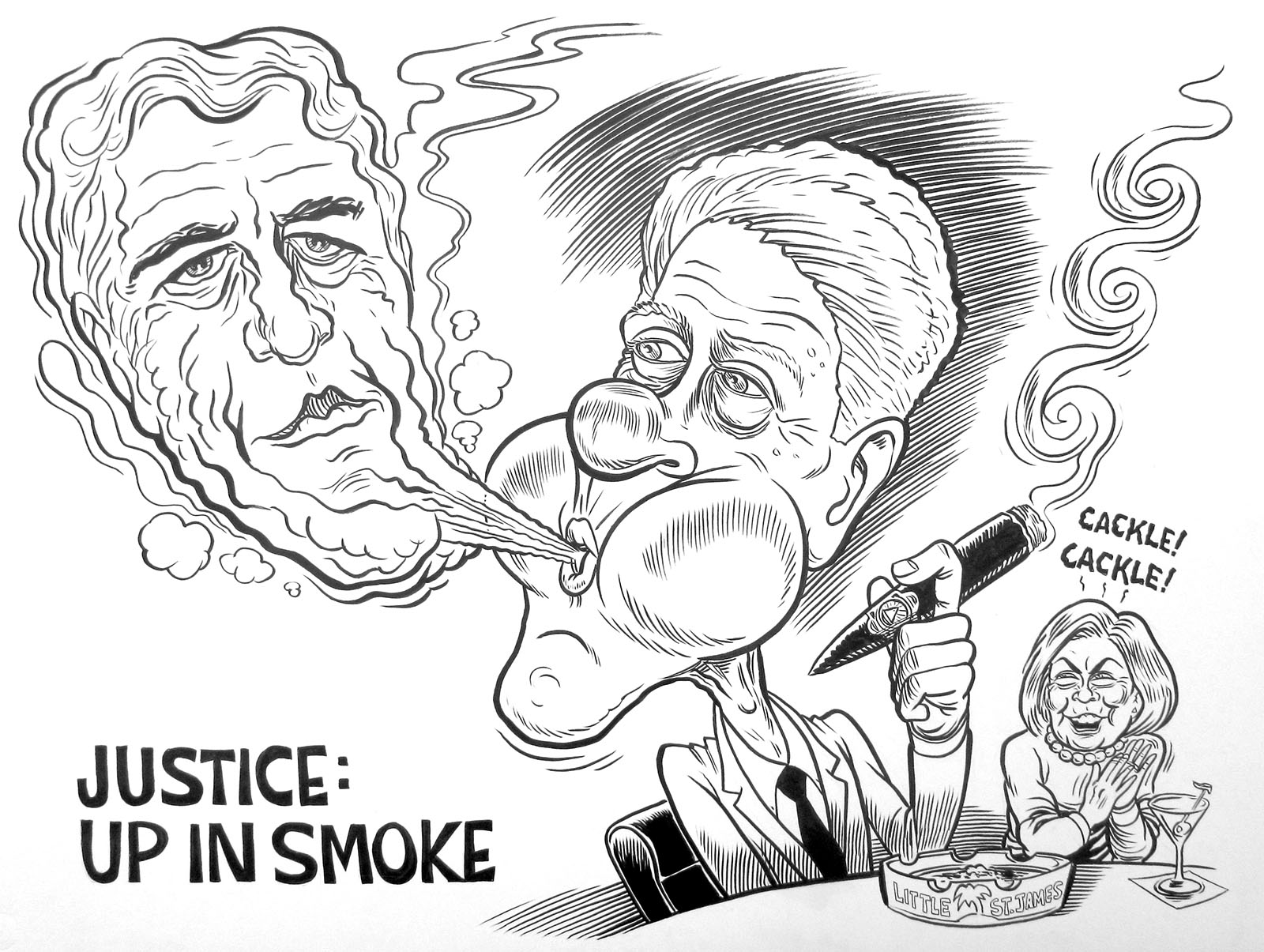 Join Ben and Tina for a Quick mug of Coffee- A fun way to Donate to Support MAGA Cartoons! We Draw For You! Coffee?—-Thank You!
Check out our framed prints, coffee mugs and more- Click to view!