Yes, he did.
UPDATE: AUGUST15, 2018  Trump revokes Security clearance of  ex-CIA director John Brennan 
"Mr. Brennan's lying and recent conduct characterized by increasingly frenzied commentary is wholly inconsistent with access to the nation's most closely held secrets and facilities, the very aim of our adversaries which is to sow division and chaos," White House press secretary Sarah Huckabee Sanders said while briefing reporters on Wednesday.
Original Post Below:
Is President Trump About to Pull the Rug Out from Under the Deep State?
On Monday, July 23rd Press Secretary Sarah Huckabee Sanders announced that the President is reviewing the process to revoke the security clearances of serval Deep State stooges.  James Clapper, James Comey, John Brennan and others have been vocal critics of the President and have been accused of abusing their security clearances.
Senator Rand Paul met with the President about revoking former Obama CIA Director John Brennan's security clearance. Brennan has politicized and monetized his security clearances becoming CNN and MSNBC's go to guy for the latest lies and conspiracy theories about the President.
When asked if the President was considering revoking former President Obama and Vice President Joe Biden's security clearances,  Sarah Huckabee Sanders replied, "I am not aware of any plans at this point.."
Of course former Director of National Intelligence, James 'Treason" Clapper, weighed in from his favorite perch at CNN, spouting " I think this is just a very, very petty thing to do.."
No James, it's a very smart thing to do. It's time to clean out the Obama hold overs.
Tina
Original Tina Toon Available Reserve your Toon Toon Original- Tina Garrison the only female MAGA cartoonist retweeted by the President!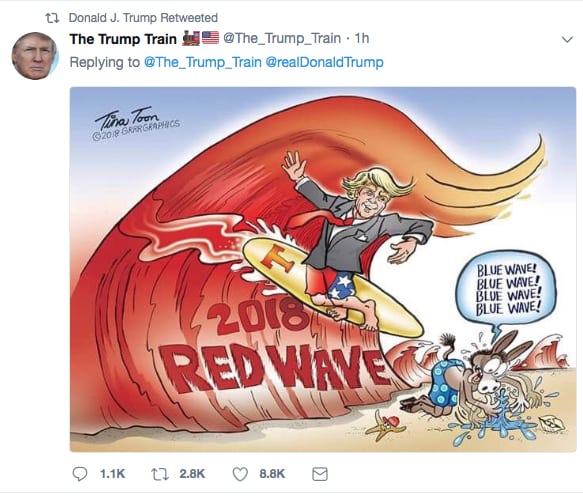 Share a "Coffee" Thank you for your support!