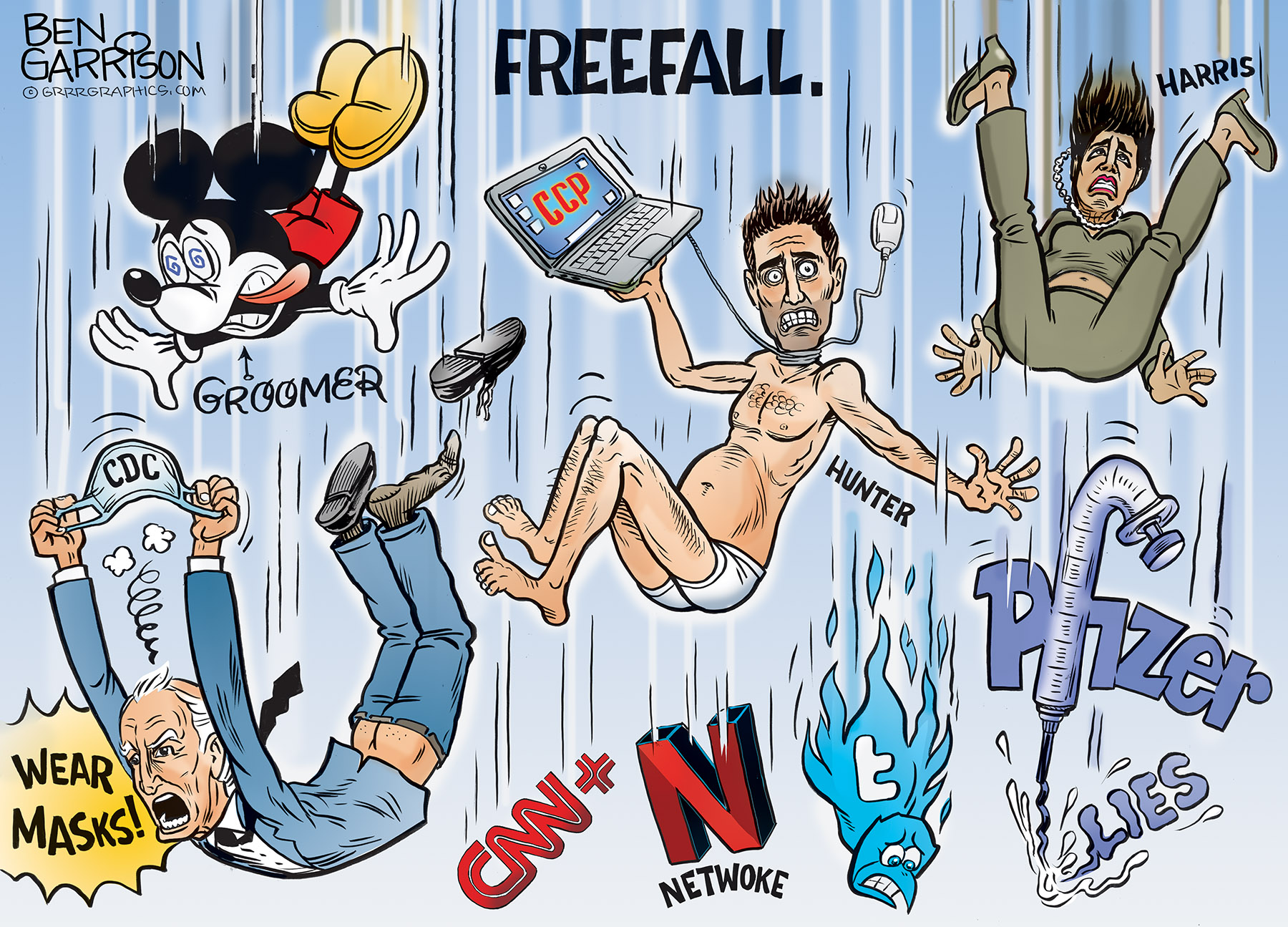 Get Woke. Go Broke. End Up a Joke!
The delusional and censorious woke madness may have reached a turning point. People are beginning to regain their common sense. Of course, there will always be cult members that will NEVER admit they were wrong, but in time they will — if only to themselves.
During the past few weeks the tide has turned and insanity is washing away. 
Examples:
• The Disney groomers are seeing a push back of Biblical proportions. Seven out of ten parents are canceling their Disney Plus. People are selling their Disney stock and refusing to do business with the "woke" corporation. Florida has revoked Disney's "special tax status," meaning Disney will be paying Florida a cool $200 million in extra taxes per year. Think that's "goofy"? We don't!
•Biden's unconstitutional mask mandate was struck down by a Trump-appointed federal Judge who deemed the CDC's mandate for public transportation " unlawful." The CDC expressed their outrage about losing its 'authority,' but it's not a government agency. It's a private corporation, largely owned by Big Pharma. All they can do is dispense advice. The CDC doesn't create any law and they've been wrong on just about everything. Now they are appealing the ruling because they want people to be muzzled and controlled going into the midterms.
• Hunter's laptop files are rumored to be released any day now. The contents will shock America and the world. Hunter will be indicted and Biden could be forced out of office. Stay Tooned!
• Remember the media made a big deal out of Chris Wallace leaving Fox News for CNN plus? CNN Plus has been canceled 21 days after it began, costing the network $300 million dollars. Trump hater Chris Wallace's career has done a face plant.
•Netflix went woke and added both Barry and Mike Obama to the board. Remember Netflix "Cuties"? Netflix's latest entry is "He's Expecting." We are "expecting" this will not work out well for Netflix. Get woke; go broke. Netflix stock is tanking.
• Twitter is in a nose dive. Elon Musk is moving to "plan B," and if Musk is able to buy Twitter he will reveal a government censorship program the likes of which will stun Twitter users everywhere.
• Kamala Harris, despite being called 'President Harris' by Pedodent Biden many times, is far from being a qualified president or even a vice president. She dishes up copious amounts of dumbed-down word salad that is more dumb than down. No one liked her in the primaries and no one likes her now. Ask one of her many staffers who have quit. I think we are up to 11 now. 
Edited: Make that 13. Tina Flournoy, the Chief of Staff for Kamala Harris, resigned on Thursday, April 21, 2022.
• Pfizer lies. Remember that the next time they want you to take your 10th booster. Remember more boosters equals more MONEY for Pfizer and more death for jab takers.
The woke agenda is in free fall.
— The GrrrTeam
Original Art Available Now- Classic Ben Garrison Cartoon Reserve your one of a kind art today!