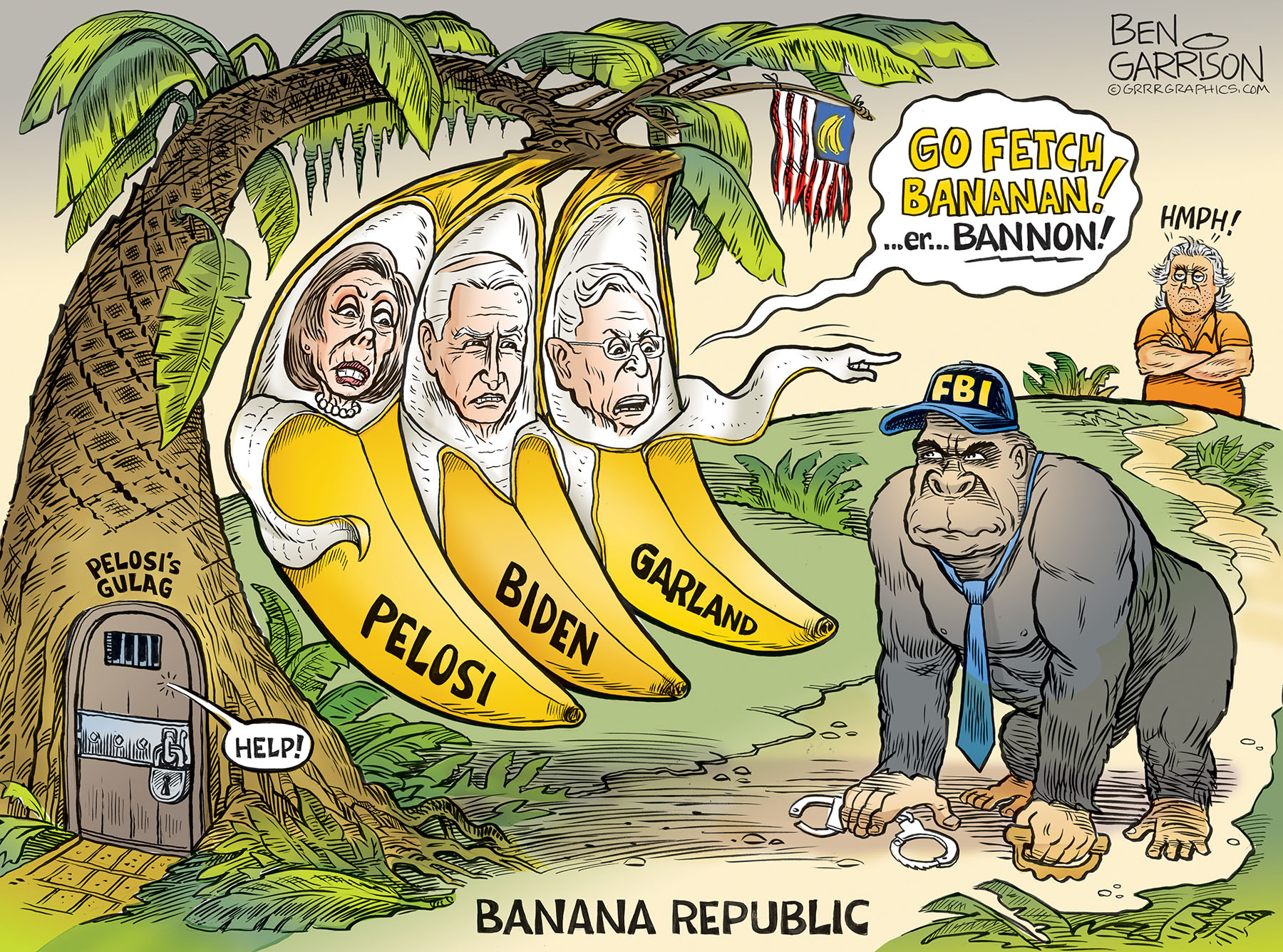 The Biden Regime has gone Bananas
Biden's Attorney General Merrick Garland sent the FBI to arrest Steve Bannon on criminal contempt charges. It's yet another example of political persecution by the Biden and the Socialist Democrats.
Bannon turned himself in, but promised to make Biden's regime suffer the consequences. Bannon refused to participate in Pelosi's new witch hunt based on the lie of the January 6 'insurrection.' It was a protest, not an insurrection, but the Democrats want to use it as an excuse to crush conservatives in general and Trump supporters in particular.
Sign up for our Cartoon Newsletter and Never miss a cartoon- click to join
It's shameful how blatantly Biden and his forces have been using the politicized FBI to attack and harass their opponents. Garland, Biden, and Pelosi are the real criminals. They're traitors to the United States.
Join Us on Subscribe Star, Our account was suspended by Patreon for telling the truth- Support Cartoons see New Cartoons Early before Public release! 
We wish Steve Bannon all the best in his effort to defeat Biden and his Banana Republic.
— Ben Garrison
Invest in a piece of history from Ben Garrison, a world-renowned political cartoonist, by owning this once in a lifetime collectors item depicting American history.