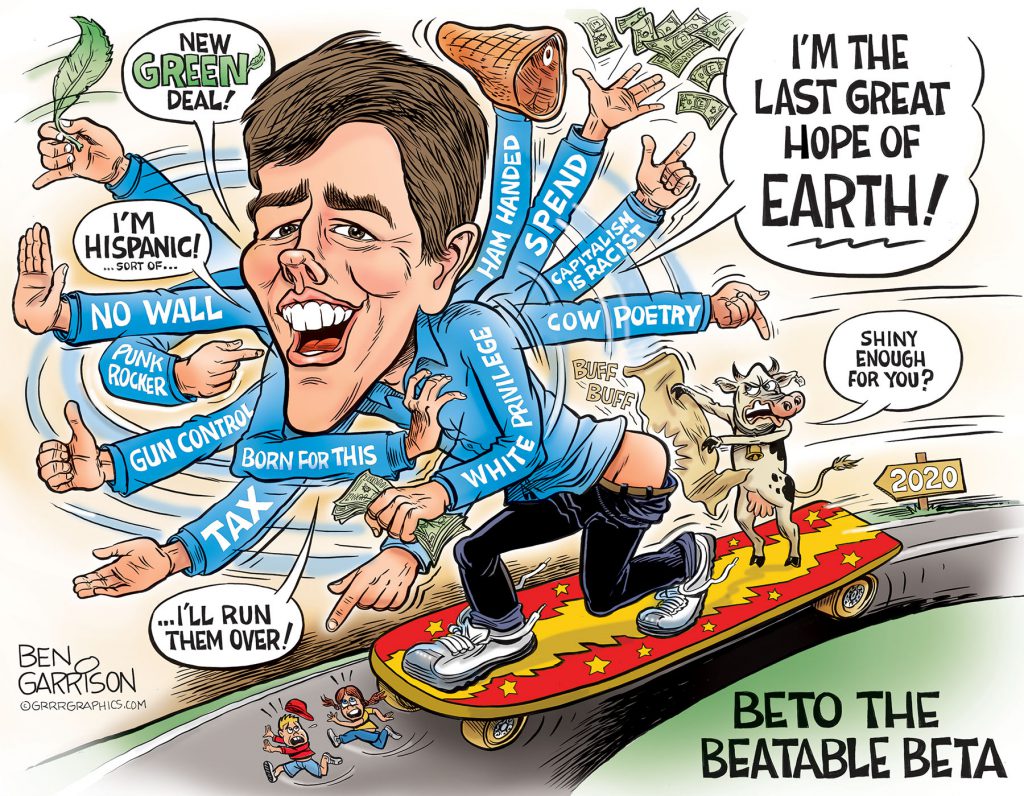 Robert Francis O'Rourke Is In For 2020
Just imagine the uproar from the left if they discovered Trump had written poetry about running over children or having a cow perform bizarre and lewd acts on his private parts. Robert Francis O'Rourke gets a pass for it.

'Beto' is a Mexican nickname, but the Irish O'Rourke is not rejected for such cultural appropriation. After all, he looks vaguely like RFK, and that buys him a lot of tolerance. Expect him to do more silly things such as recording his dental exam or skateboarding across a stage. President Trump made fun of Beto's habit of wildly waving his arms while speaking. As for the border walls, Beto wants to tear down those already in existence. Yes, he's a lefty nut job and if you don't vote for him, the world will end in 12 years.
GrrrGraphics is Now on SubscribeStar, A free speech supporting alternative to Patreon, Support us there! Click to Join
On paper Beto should have no chance for the Democrat nomination, but he should not be underestimated despite his loser status. Beto spent millions trying to defeat Ted Cruz in 2018, and lost. Losers are the new winners in the Democrat Socialist party.
Beto raised 6.1 million for his campaign in one day, surpassing the rest of the Democrat Socialist candidates. Communist Bernie Sanders is very old and some people would probably rather vote for a young, skate board riding upstart with a nice head of hair.

We might be entertained by Beto now, but if he becomes the vice presidential candidate who gets teamed up with, say, Kamala Harris, it could definitely generate some interest among younger voters who want socialism freebies. 

—GrrrTeam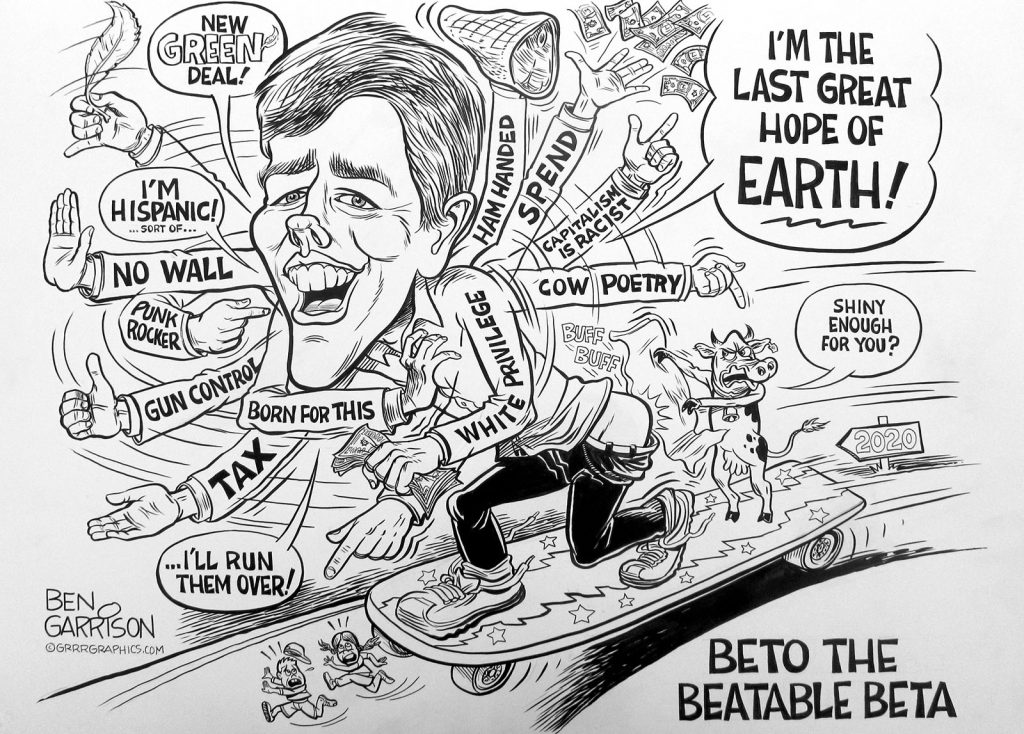 Historic Ben Garrison Original Art now Available, Reserve your original art today! Click to reserve.